Instrument Technician I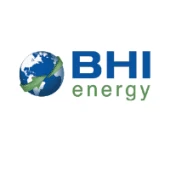 BHI Energy
Chester, VA, USA
Posted on Tuesday, August 8, 2023
---
About BHI Energy
BHI Energy is a broad umbrella organization with a complete service offering that covers all facets of Power Generation through the entire Electrical Delivery system. For over 40 years, our diverse services have been focused on multiple end markets, united by our level of service and quality, our unique partnership approach to our customer relationships, and our internal culture of how we interact with and support each other. To learn more about us, go to www.bhienergy.com.


BHI Energy provides competitive compensation & benefits, career advancement opportunities and a great work culture!


The Instrument Technician I - Air Emissions (Gen) will work with our client's Emission Monitoring Support Group (EMSG).
Contract opportunity lasting up to 1 year.
Location: Chester, VA
Duties and Responsibilities
Inspect, test, service, repair, configure, calibrate, and install indicating, recording, and automatic control instruments such as flow monitors, pressure sensors and gauges, temperature sensors, regulators, meters, gauges, current and voltage systems, and similar components in a power station environment and will report their findings to supervision.

Perform a multitude of tasks, including quarterly CEMS audits, and assist in the performance of Gas and Flow RATA's as required by local, state, and federal authorities. The technician will use portable gauges and meters, manometers, and similar test equipment.

Perform preventive maintenance and will test flue gases and flows, read meters, and record data as required. Technicians at this level will learn to work on complex/detailed systems and equipment. Technician be trained by more experienced Instrument Technicians.
---
Qualifications / Education / Experience
The ideal candidate will have:
Associate Degree in Technical area, and/or directly related experience

After one year's experience is obtain directly working with CEMS equipment, The successful candidate may be expected, to pass the Groups 1,2,3, and 4 testing as listed under the Source Evaluation Society site. located at:

The technician will schedule testing activities, perform as team members, may act as a compliance test observer/coordinator of contract personnel, and be able to understand, compile, and quality assure field data and reports.

The technician will have demonstrated ability to troubleshoot and repair various complex major and minor Continuous Emissions Monitoring Systems (CEMS) Continuous Opacity Monitoring Systems (COMS), EMSG test equipment and monitoring systems. Electrical, mechanical, and/or electronic aptitude required.

Ability to work on tall stacks at a height of 300 feet or more is required.

Ability to climb up a stack caged ladder to a height of 200 feet or more and to climb down a stack from any height is also required. Capable to lift and carry up to 80 lbs. independently.
Working Conditions 51% - 75% - Dust, Grease, Oil, Fumes, Loud Noise, Operating machinery, Outdoors in extreme heat and cold, rain, snow, and all forms of weather. Candidate will be required to travel up to 75% of the time or more, workdays, and/or weeknights as required for the assigned task. Candidate may work nights, weekends, and possible holidays based on business needs.
Test Required This job requires recommended test results from the EEI Technician (TECH) aptitude test, administered on-site during the pre-employment process.
Apply now! BHI Energy's Talent and Placement Specialists are waiting for your application.


Contact:

Julie DuVall
(508) 591-1191
julie.duvall@bhienergy.com