Environmental Department Manager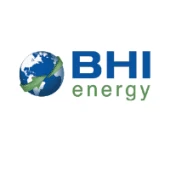 BHI Energy
Dayton, OH, USA
Posted on Thursday, August 3, 2023
---
About BHI Energy
BHI Energy is a broad umbrella organization with a complete service offering that covers all facets of Power Generation through the entire Electrical Delivery system. For over 40 years, our diverse services have been focused on multiple end markets, united by our level of service and quality, our unique partnership approach to our customer relationships, and our internal culture of how we interact with and support each other. To learn more about us, go to www.bhienergy.com.


BHI Energy provides competitive compensation & benefits, career advancement opportunities and a great work culture!


Full time/Direct hire Environmental Department Manager in Dayton OH area
$115k starting salary
Looking for background in land development
This role will oversee all Environmental operations in our Ohio and Kentucky offices. The team of environmental professionals will complete a wide range of project types, including term contracts, and work directly with public and private sector clients. Will maintain solid relationships with a large and diverse client base. Specific projects typically include environmental assessments, due diligence, wetland studies, storm water engineering and permitting, remediation, compliance audits, property condition assessments, hydrogeology, geology, and other relevant subsurface investigations.
Mentor, train (or oversee training), and evaluate team members
Provide QA/QC and senior review of reports and proposals
Coordinate with Directors of our other service lines
Prepare proposals, budgets, and schedules
Oversee all environmental business development activities
Provide regular status reports to Clients and Corporate Management
Requirements:
Bachelor's Degree
PE or PG license preferred, but CIH, CSP or CHMM considered
Land development, clean up and remediation, storm water, property liability assessments - phase 1 and 2.
---
Apply now! BHI Energy's Talent and Placement Specialists are waiting for your application.


Contact:

Tanner Stallard

tanner.stallard@westinghouse.com