Environmental Planner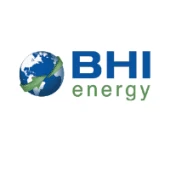 BHI Energy
Operations
Atlanta, GA, USA
Posted on Thursday, July 27, 2023
---
About BHI Energy
BHI Energy is a broad umbrella organization with a complete service offering that covers all facets of Power Generation through the entire Electrical Delivery system. For over 40 years, our diverse services have been focused on multiple end markets, united by our level of service and quality, our unique partnership approach to our customer relationships, and our internal culture of how we interact with and support each other. To learn more about us, go to www.bhienergy.com.


BHI Energy provides competitive compensation & benefits, career advancement opportunities and a great work culture!


Job description: Environmental Planner (Experienced) Atlanta, GA.
Our client has an immediate need for an Environmental Planner to join and grow the Atlanta, Georgia, office. The successful candidate for this position would work primarily on preparation of environmental documentation of transportation projects.
Responsibilities may include but are not limited to:
Analyzing and evaluating environmental data pertaining to the cultural, social, natural, and physical environments and resources.
Preparing NEPA and planning documents, including Need and Purpose Statements, Categorical Exclusions, Environmental Assessments, and Environmental Impact Statements.
Ensuring that NEPA documentation conforms to applicable laws, regulations, and policies.
Coordination with sub-consultants, government agencies, primary clients, and public.
Consulting with clients to advise and develop strategies to navigate through the environmental documentation and permitting processes.
This position may be integrated into a support function with the Georgia Department of Transportation (GDOT) Office of Environmental Services NEPA Section.
---
This position requires:
A Bachelors/Master's Degree in Urban or Environmental Planning, Environmental Studies, or a related field.
Five to ten years of experience with NEPA requirements and document preparation.
Preparation of NEPA documentation for Federal Highway Administration (FHWA) or other federal transportation agencies.
Experience with State Departments of Transportation, particularly the GDOT Plan Development Process (PDP), is a plus.
Knowledge of commonly used computer software (Word and Excel) expected.
Candidate must have excellent writing, communication, and analytical skills with strong attention to detail.
Candidate must be able to work in a team environment, managing environmental staff as well as collaborating with other Environmental Planning peers.
Our client is a premier environmental services consulting firm of over 80 employees committed to quality service and client satisfaction, and is based out of Atlanta, Georgia.
Apply now! BHI Energy's Talent and Placement Specialists are waiting for your application.


Contact:

Colleen Leonizo

colleen.leonzio@westinghouse.com