Environmental Senior Engineer/Scientist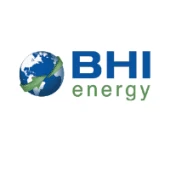 BHI Energy
Houston, TX, USA
Posted on Tuesday, July 25, 2023
---
About BHI Energy
BHI Energy is a broad umbrella organization with a complete service offering that covers all facets of Power Generation through the entire Electrical Delivery system. For over 40 years, our diverse services have been focused on multiple end markets, united by our level of service and quality, our unique partnership approach to our customer relationships, and our internal culture of how we interact with and support each other. To learn more about us, go to www.bhienergy.com.


BHI Energy provides competitive compensation & benefits, career advancement opportunities and a great work culture!


BHI Energy is searching for a Environmental Senior Engineer/Scientist on behalf of one of our clients.
This is a great opportunity to join our growing Environmental Investigation & Remediation group as a client-focused in growing and building a dynamic group.
Work with an engaged team that is focused on creative solutions to complex environmental problems for a wide variety of clients! If you want to join this company, apply now for consideration.
This is a direct hire position Houston, TX
SUMMARY: A Senior Engineer/Scientist in our Investigation & Remediation practice group develops and maintains client relationships and works with clients to get their projects done on time, on budget, while exceeding expectations.
ESSENTIAL DUTIES AND RESPONSIBILITIES:
Leveraging existing connections and building relationships with clients, vendors, and partners to develop a mutually beneficial business practice.
Collaborating closely with other members of the firm, listening to the client's needs, and developing solutions to meet their needs.

Developing and executing whole scopes and preparing environmental reports giving professional opinions and practical environmental solutions.

Tracking project performance, profitability, schedule, and make sure you have the right resources to complete the project.

Rallying the project team, keeping them on track, and driving projects to completion. When something comes up, you'll keep things moving.

Providing mentorship, training, and professional development to junior staff.
Performing technical work and supporting project deliverables on a variety of Investigation & Remediation projects including:
Phase I & II Environmental Site Assessments (ESAs);

Voluntary Cleanup Program (VCP) and Industrial & Hazardous Waste Corrective Action Projects under the Texas Risk Reduction Program (TRRP);

Knowledge and application of the Resource Conservation & Recovery Act (RCRA);

Leaking Petroleum Storage Tank (LPST) assessments.

Non-Aqueous Phase Liquids (NAPL) management.

Spill Response & Reporting and Ecological Risk Assessments;

Groundwater Modelling and Remediation (ISCO, MNA, etc.);

Risk-Based Corrective Action (RBCA); and

Railroad Commission of Texas (RRC) regulatory assessment and closure of associated releases.

Demonstrated expertise in regulatory closures of environmental liabilities in other states is a plus.
---
EDUCATION and/or EXPERIENCE:
BS degree or higher in Environmental Engineering, Geology, Science or related field and a minimum of 10-15 years of direct environmental consulting experience.

Demonstrated, high-level of experience and knowledge of environmental investigation and remediation as they apply to industrial, energy, and commercial clients.

Detail-oriented, motivated, analytical thinker, problem solver with a driven work ethic.

Proven leadership skills with experience mentoring junior staff.

Strong desire to build and grow a client base through diverse business development initiatives.

Excellent communication and critical thinking skills.

Valid driver's license and satisfactory driving record.

PE, PG, or other professional certification preferred.
Apply now! BHI Energy's Talent and Placement Specialists are waiting for your application.


Contact:

Sally Raade

sally.raade@bhienergy.com