Staff Scientist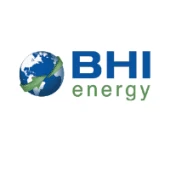 BHI Energy
Bismarck, ND, USA
Posted on Tuesday, July 25, 2023
---
About BHI Energy
BHI Energy is a broad umbrella organization with a complete service offering that covers all facets of Power Generation through the entire Electrical Delivery system. For over 40 years, our diverse services have been focused on multiple end markets, united by our level of service and quality, our unique partnership approach to our customer relationships, and our internal culture of how we interact with and support each other. To learn more about us, go to www.bhienergy.com.


BHI Energy provides competitive compensation & benefits, career advancement opportunities and a great work culture!


Responsibilities
Perform Environmental Site Assessments and conduct building material sampling.

Perform asbestos‑containing materials, lead paint, and other miscellaneous hazardous materials inspection.

Conduct screening of soil and groundwater for various environmental impacts

Oversee remediation efforts and coordinate monitoring and testing services to attain regulatory compliance.

Demonstrate understanding of construction-related activities and associated safe-work practices.

Document test results and reviews test data for accuracy and completeness

Assist with data collection and report

preparation.

Work with project manager and client to ensure project objectives are

met.

Travel to local and regional project sites

Assist senior staff with various environmental regulatory matters for

clients.

Assist regional environmental staff as needed to manage team

workload.
---
Skills
Data analysis, proficient in Microsoft platform Applications

Written and verbal communication skills

Attention to detail.

Demonstrates problem solving and critical thinking

skills.

Demonstrate basic knowledge of regulatory compliance and

reporting.

Mechanical aptitude
Education/Experience
Bachelor's degree in engineering, geology, environmental studies; or related degree.

0 to 1 years of experience in environmental consulting industry.

Must frequently lift and/or move up to 50 pounds.

Must have a valid driver's license, clean driving history and be willing to use personal vehicle on company projects as required.

OSHA HAZWOPER preferred.

Asbestos Training certifications preferred.

Lead Risk Assessor certifications preferred.

Experience w/field data collection, investigation, and remediation oversight preferred.
Apply now! BHI Energy's Talent and Placement Specialists are waiting for your application.


Contact:

Alexis Rogers

alexis.rogers@bhienergy.com