Production Assistant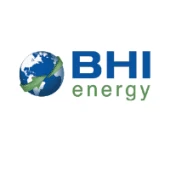 BHI Energy
Product
O'Fallon, MO, USA
Posted on Saturday, July 22, 2023
---
About BHI Energy
BHI Energy is a broad umbrella organization with a complete service offering that covers all facets of Power Generation through the entire Electrical Delivery system. For over 40 years, our diverse services have been focused on multiple end markets, united by our level of service and quality, our unique partnership approach to our customer relationships, and our internal culture of how we interact with and support each other. To learn more about us, go to www.bhienergy.com.


BHI Energy provides competitive compensation & benefits, career advancement opportunities and a great work culture!


SUMMARY: The Production Assistant is responsible for sorting incoming tools to the shop. This position will also be responsible for marking and packaging outgoing tools, as directed by the Production Control Coordinator and/or Manufacturing Operations Manager.

ESSENTIAL DUTIES AND RESPONSIBILITIES:
Personally exhibits, recruits and coaches associate consistent with Core Behaviors

Responsible for promoting culture of safety.

Sorting tools

Counting incoming and outgoing items

Load and Unload items from trays

Etch, package and label outgoing items.

Measure and mark diameters of outgoing tools

Maintain customer packaging, including opening packages.

Maintaining a clean work and sorting area

Act as a back-up personnel for the warehouse

Make deliveries and/or customer pick-ups.

Handle shipping packages

Pick items from stock

Re-package items from stock

Count/inventory items in stock

Perform other duties as assigned.

Perform all work in accordance with ISO processes and procedures.
---
QUALIFICATIONS:
Knowledge of basic OSHA requirements

Proficient verbal and written communication skills

Excellent time management skills
EDUCATION and/or EXPERIENCE:
High School diploma, or equivalent, required.

Associate or Bachelor degree preferred

1 to 2 years of experience in a manufacturing environment required.

3 to 5 years of experience in a manufacturing environment preferred.
BENEFITS:
Health Insurance BCBS of OK HDHP

HSA with Employer match (must meet criteria)

Dental and Vision Insurance

401K Plan and Company Match

FSA (Full FSA, Limited FSA, and Dependent FSA)

Company paid Long Term and Short-Term Disability

Company paid basic Life Insurance and AD&D/

Supplemental life and AD&D/Dependent life

Ancillary Critical Illness Insurance (Wellness Rider Included)

Ancillary Accident Insurance (Wellness Rider Included)

Ancillary Hospital Indemnity

Employee Assistance Program (EAP) - Includes concierge services and travel assistance.

Paid Time Off

Holiday Paid Time Off

Gym Reimbursement

Quarterly Wellness challenge with a chance to will money or prizes

Tuition Reimbursement - after 1 year of employment
Apply now! BHI Energy's Talent and Placement Specialists are waiting for your application.


Contact:

Alexis Rogers

alexis.rogers@bhienergy.com