Inside Sales Account Manager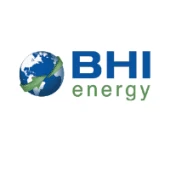 BHI Energy
Sales & Business Development
Brunswick, OH, USA
Posted on Tuesday, June 27, 2023
---
About BHI Energy
BHI Energy is a broad umbrella organization with a complete service offering that covers all facets of Power Generation through the entire Electrical Delivery system. For over 40 years, our diverse services have been focused on multiple end markets, united by our level of service and quality, our unique partnership approach to our customer relationships, and our internal culture of how we interact with and support each other. To learn more about us, go to www.bhienergy.com.


BHI Energy provides competitive compensation & benefits, career advancement opportunities and a great work culture!


BHI Energy is searching for an Inside Sales Account Manager on behalf of one of our clients. This is a great opportunity to work for an award-winning and leading market driven industrial service company serving the manufacturing industries: tool manufacturer and distributor.
If you want to join this company, apply now for consideration.
This is a direct hire position Cleveland, OH
SUMMARY: The Inside Sales Account Manager works to sell a product or service from start to finish. This may be done over the phone, email or via web store.
ESSENTIAL DUTIES AND RESPONSIBILITIES:
Personally exhibits, recruits and coaches associates consistent with Core Behaviors

Responsible for promoting culture of safety.

Prospects, qualifies and generates sales within the company's established trading partners.

Maintains a thorough knowledge of products.

Strong character and desire to win/succeed, despite customer obstacles, objections and negativity.

Follows through with customer to ensure satisfaction.

Identifies revenue opportunities within customers' communities through communications, programs and other activities as needed.

Identifies and closes additional purchases of products and services by customers' communities.

Communicates routinely with customers and prospects to identify appropriate contacts, qualify and drive leads through the sales pipeline.

Identifies and prioritizes all existing and prospective customers within his/her territory and keeps contact list current.

Studies product information, attends seminars, supervises tests of products.

Proactively solve problems for customers

Communicate customer and market issues to company management.

Track down and develop new sales prospects.

Maintain positive relationships with potential buyers.

Handle the sales process from proposal to close, including keeping customer payment current

Solicit and maintain contact with key accounts.

Track all customer contact activity, prepare reports for customers.

Provide customer support.

Ensures appropriate identification, planning, account qualification and needs analysis at all prospect levels.

Engages in technical discussions with potential clients through demonstrations and presentations.

Perform other duties as assigned.

Perform all work in accordance to ISO processes and procedures
---
EDUCATION and/or EXPERIENCE:
High School diploma required.
Bachelor's degree in a related field preferred

2-4 years of experience in a similar position required

Previous sales or customer service and/or selling experience preferred

Familiar with standard concepts, practices, and procedures within field
Apply now! BHI Energy's Talent and Placement Specialists are waiting for your application.


Contact:

Sally Raade

sally.raade@bhienergy.com