CNC Cutter Grinder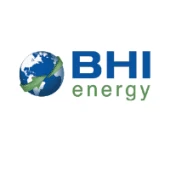 BHI Energy
O'Fallon, MO, USA
Posted on Tuesday, June 27, 2023
---
About BHI Energy
BHI Energy is a broad umbrella organization with a complete service offering that covers all facets of Power Generation through the entire Electrical Delivery system. For over 40 years, our diverse services have been focused on multiple end markets, united by our level of service and quality, our unique partnership approach to our customer relationships, and our internal culture of how we interact with and support each other. To learn more about us, go to www.bhienergy.com.


BHI Energy provides competitive compensation & benefits, career advancement opportunities and a great work culture!


SUMMARY: The CNC Cutter Grinder Position is responsible for performing precision smoothing, sharpening, polishing, or grinding of cutting tools (drills, reamers, end mills, slab mills, slotting cutters in HSS and solid carbide). Make or modify cutting tools from blue prints or written instruction. Modify tool holders, boring bars.
ESSENTIAL DUTIES AND RESPONSIBILITIES:
Personally exhibits, recruits and coaches associate consistent with Core Behaviors

Responsible for promoting culture of safety.

Set up and operate all departmental equipment, to recondition standard tooling and/or make/modify special tools.

Set up and operate grinding machines to grind industrial cutting tools.

Select and mount grinding wheels on machines, according to specifications, using hand tools and applying knowledge of abrasives and grinding procedures.

Inspect, feel, and measure work pieces to ensure that surfaces and dimensions meet specifications.

Perform basic maintenance, such as cleaning and lubricating machine parts.

Dress grinding wheels, according to specifications.

Monitor machine operations to determine whether adjustments are necessary; stop machines when problems occur.

Remove and replace worn or broken machine parts, using hand tools.

File or finish surfaces of work pieces, using prescribed hand tools.

Turn valves to direct flow of coolant against cutting wheels and work pieces during grinding.

Compute numbers, widths, and angles of cutting tools, micrometers, scales, and gauges, and adjust tools to produce specified cuts.

Inspect cutting tools to detect defects, assess wear, and verify specifications, using micrometers, and loupes.

Attach work pieces to grinding machines.

Program CNC Machines

Inspect equipment, structures, or materials to identify the cause of errors, problems, or defects.

Keep workspace clean and organized.
---
QUALIFICATIONS:
Fully competent with reading blueprints

Use of inspection equipment (precise measuring tools)

Follow written and verbal instruction.

Ability to troubleshoot Determining causes of operating errors and deciding what to do about it

Repairing - Repairing machines or systems using the needed tools

Critical Thinking - Using logic and reasoning to identify the strengths and weaknesses of alternative solutions, conclusions, or approaches to problems.

Log in and out of set-up and operation (time management)

Ability to think creatively, make decisions, and solve problems.

Able to communicate and cooperate with supervisors and peers.
EDUCATION and/or EXPERIENCE:
High school diploma or equivalent required

Some college or trade school preferred

0-2 years of experience required in the field or in a related field.

2-4 years of experience preferred.

CNC programs, manual tool/cutter grinding experience or machine operator experience preferred.
WORK ENVIRONMENT:
Employee is regularly required to speak and understand English, stand, walk, sit, use hand to finger, handle or feel objects, tools or controls; reach with hands and arms. Employee is required to use computer and other equipment.

Good working conditions. Environment may be slightly dirty or involve occasional exposure to elements listed above. Work is generally performed during traditional working hours; regular day hours Monday through Friday; although there may be some changes to work schedule to include some weekends or evenings.

Employee frequently lifts and/or moves up to 25 pounds. Specific vision abilities include close vision and the ability to clearly focus vision.
PPE REQUIRED:
Wrist rest for keyboard and mouse pad. Eye protection, ear protection, steel-toed shoes and head protection, as required by customer.
Apply now! BHI Energy's Talent and Placement Specialists are waiting for your application.


Contact:

Alexis Rogers

alexis.rogers@bhienergy.com