Crane Operator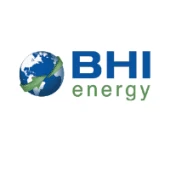 BHI Energy
Software Engineering
Semora, NC, USA
Posted on Tuesday, June 27, 2023
---
About BHI Energy
BHI Energy is a broad umbrella organization with a complete service offering that covers all facets of Power Generation through the entire Electrical Delivery system. For over 40 years, our diverse services have been focused on multiple end markets, united by our level of service and quality, our unique partnership approach to our customer relationships, and our internal culture of how we interact with and support each other. To learn more about us, go to www.bhienergy.com.


BHI Energy provides competitive compensation & benefits, career advancement opportunities and a great work culture!


The Overhead Crane Operator must be proficient in the operation of gantry and mobile cranes in support of movement of various materials during maintenance activities.
Education / Training Requirements
High School diploma
Meet all applicable requirements to maintain unescorted access
Pass initial and annual Radiation Worker Training
NCCCO OVR Certification
---
Verify per-use equipment inspections have been completed prior to crane operation.
Use administrative documents, procedures, data sheet/forms properly.
Climb and work from ladders and scaffolding.
Lift minimum of fifty pounds over head.
Must be qualified rigger and signalman in accordance with applicable plant procedures.
Must be qualified to perform routine equipment inspections as required by plant procedures and as specified by OSHA regulation 1910.179 and 1910.180
Must certify qualifications per plant specific procedures in a manner similar to the following:

Attend refresher training, pass a written examination and a practical operation exam or
Provide documentation of classroom training including a written exam and site operating practical operation exam.

Personnel must pass a physical examination including vision and hearing test.
Turbine Crane Operator - Three years' Industrial experience
Turbine Crane Operator - Returnee – Three years' plus Industrial experience
Apply now! BHI Energy's Talent and Placement Specialists are waiting for your application.


Contact:

Katie Gilbaugh

Katie.Gilbaugh@bhienergy.com