Construction Manager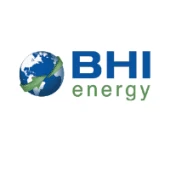 BHI Energy
Brattleboro, VT, USA
Posted on Wednesday, June 14, 2023
---
About BHI Energy
BHI Energy is a broad umbrella organization with a complete service offering that covers all facets of Power Generation through the entire Electrical Delivery system. For over 40 years, our diverse services have been focused on multiple end markets, united by our level of service and quality, our unique partnership approach to our customer relationships, and our internal culture of how we interact with and support each other. To learn more about us, go to www.bhienergy.com.


BHI Energy provides competitive compensation & benefits, career advancement opportunities and a great work culture!


SUMMARY/OBJECTIVE:
The Construction Manager (CM) is responsible for representing the Owner in all aspects of contractor activities in the field, construction field management and inspection of distribution and transmission lines and substation projects within an assigned geographic area. The CM monitors and coordinates the activities of contractors involved in construction activities on Owner's facilities. The CM ensures the safe and efficient performance of contract crews engaged in construction activities for Owner while meeting Owner's quality standards and approved construction practices. The CM is responsible for assistance with providing detailed job descriptions, before-and-after pictures, asset identification, and records for each individual line maintenance job. This position will participate in storm restoration operations as a Crew Guide for contract line crews, as necessary.
ESSENTIAL FUNCTIONS:
• Individual is assigned projects of low to medium complexity requiring close stakeholder interaction.
• Ensures contractor compliance with Federal, State, Local and Owner environmental and safety programs, policies, rules, and regulations.
• Ensures contractor compliance with Owner standards and procedures.
• Manages contract field construction and maintenance activities at Owner facilities in accordance with approved project documents, established engineering practices, Federal, State, and local laws, and construction industry standards to achieve safe and compliant field construction performance.
• Ensures Owner is notified of any deviations in construction safety compliance, environmental compliance, schedule, design, materials, budget, and commissioning plans.
• Reviews project design and construction documents to ensure constructability and schedule adherence.
• Reviews project material requirements to identify items that have not been ordered to support the construction project. Coordinate delivery of materials to construction site.
• Attends, participates, and may lead scheduled project meetings.
• Conducts on site construction management briefings and prepare reports reflecting project status, schedule, and project uncertainties.
• Ability to oversee and coordinate contractor activities.
• Responsible for contractor evaluations, project reconciliations, and close out activities following completion of projects.
• May be required to establish accurate and professional communications with customers during a project.
• May be required to work extended hours during certain phases of construction projects.
---
TECHNICAL KNOWLEDGE / SKILL:
• OSHA Training
• Knowledge of applicable safety regulations and codes along with construction standards and regulations
• Working knowledge of construction methods and procedures
• Knowledge of energy delivery power systems
• The ability to learn and utilize available information technologies
EDUCATION:
• Bachelor's degree in Engineering, Construction Management, related degree, or equivalent experience
EXPERIENCE:
• Minimum of ten (10) years of related construction experience required
• Experience in electrical distribution systems construction and design is preferred
LICENSES & CERTIFICATIONS:
• Valid Motor Vehicle Operator's License is required
WORKING CONDITIONS:
• Must be available to work emergency restoration as a Crew Guide as required.
• Must be available to travel between job sites, as necessary.
• General/Electrical/Distribution & Transmission ROW (Right of Way) construction conditions.
• General Construction activities are performed year-round, work schedule dependent upon specific project.
• Must be able to enter ROW and other job sites that are in remote areas with uneven terrain.
MENTAL ASPECTS:
• Must demonstrate past and continued ability to analyze and solve complex construction problems and demonstrate the ability to perform incident investigations.
LEADERSHIP BEHAVIORS/COMPETENCIES:
Set and Communicate Direction and Priorities
• Know the business plan and how your role connects to it
• Identify problems, issues; take responsibility for resolution
• Set high standards for self; deliver quality performance
• Raise ideas for improvement
• Communicate, communicate, communicate
Build Trusting Relationships
• Follow through on commitments made to manager, colleagues, and customers.
• Address difficult or controversial issues and encourage others to do the same.
• Have honest dialogue with others.
Manage and Develop People
• Set performance goals that align with Owner's goals
• Meet regularly with your supervision to discuss your performance
• Seek opportunities to develop skills and gain knowledge through on-the-job opportunities, i.e., working on projects, attending meetings, etc.
Foster Teamwork and Cross-functional Collaboration
• Work collaboratively within and across the organization to achieve "One Company" and other goals
• Recognize and address cross functional implications of your work
Create a Diverse, Inclusive Workforce
• Incorporate the diverse ideas and perspectives of team, colleagues, and customers in your work
Lead Change
• Proactively seek out opportunities to improve business performance and customer service.
• Respond positively to new demands or circumstances.
• Exhibit a "can-do" attitude to support changes in priorities and work processes
Focus on the Customer
• Deliver superior service to our customers, both internal and external, in a reliable, attentive, courteous, quality, proactive and timely manner.
BENEFITS:
• Competitive salary
• Health and dental plan
• 401 k option; up to 4.5% employer match
LOCATION:
• Based in southern Vermont.
Apply now! BHI Energy's Talent and Placement Specialists are waiting for your application.


Contact:

Jennifer Roach

jennifer.roach@bhienergy.com