Senior Project Manager (Civil Engineering)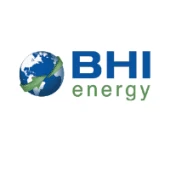 BHI Energy
Operations
New York, NY, USA
Posted on Saturday, June 10, 2023
---
About BHI Energy
BHI Energy is a broad umbrella organization with a complete service offering that covers all facets of Power Generation through the entire Electrical Delivery system. For over 40 years, our diverse services have been focused on multiple end markets, united by our level of service and quality, our unique partnership approach to our customer relationships, and our internal culture of how we interact with and support each other. To learn more about us, go to www.bhienergy.com.


BHI Energy provides competitive compensation & benefits, career advancement opportunities and a great work culture!


Position Summary
Senior Project Managers are responsible for leading and managing multiple site development projects entirely from start to finish including budgeting, scheduling, contract document preparation, design calculations and construction administration services. You will also be responsible for mentoring and training of support staff as well as working with consultant teams and the financial success of all projects.
---
Education and Experience
1. 10+ year of experience working on Civil Engineering/Land Development projects, including site planning, layout, drainage, utility design, and soil erosion and sediment control design.
1. Bachelor's Degree in a Civil Engineering or related program
1. A PE (Professional Engineering) license preferred
1. Knowledge of local municipality, county, and state land use entitlement process and regulations
1. Expertise in hydrologic/hydraulic analysis and storm water management design
1. AutoCAD and Civil 3D skills
1. Microsoft Word and Excel skills
1. Proven leadership ability with experience building and/or managing teams
1. Superior organization and delegation ability
1. Excellent written and verbal skills, including public speaking.
Apply now! BHI Energy's Talent and Placement Specialists are waiting for your application.


BHI Energy is an Equal Opportunity Employer and provides a fair and equal employment opportunity for all employees and job applicants regardless of race, color, religion, national origin, gender, sexual orientation, age, marital status or disability. BHI Energy is a federal contractor that requests priority referrals of protected veterans. BHI will provide reasonable accommodations for the application process and during employment necessary for eligible applicants/employees to perform essential functions. If you require special support or accommodation while seeking employment with BHI Energy, please email
ESC@bhienergy.com
providing your name, telephone number and the best time for us to reach you.
Contact:

Rebecca Lair

rebecca.lair@bhienergy.com
Already have an account? Log in here