Research and Development Engineer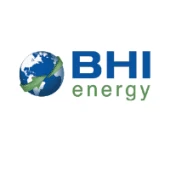 BHI Energy
Reno, NV, USA
Posted on Friday, June 9, 2023
---
About BHI Energy
BHI Energy is a broad umbrella organization with a complete service offering that covers all facets of Power Generation through the entire Electrical Delivery system. For over 40 years, our diverse services have been focused on multiple end markets, united by our level of service and quality, our unique partnership approach to our customer relationships, and our internal culture of how we interact with and support each other. To learn more about us, go to www.bhienergy.com.


BHI Energy provides competitive compensation & benefits, career advancement opportunities and a great work culture!


BHI Energy is searching for a R&D Engineer on behalf of one of our clients. This is a great opportunity to work for one of the world's leading medical technology suppliers and customer-focused solutions provider.
This is a Direct Hire position located in Reno, NV.
Summary
The R&D Engineer, reporting to the Sr. Director of R&D, will assist and lead new product development activities from conception through design, development, testing, and transfer to manufacturing. This person will support product requirements definitions, develop and refine designs in SolidWorks and determine and execute tests required. The R&D Engineer will produce part & assembly drawings as well as patent review & drafting.
Essential Functions
Assist in capturing user inputs, producing concepts, defining outputs, and performing design analysis, prototyping, documentation and functional verification and validation common to the development of medical devices.

Learn design control requirements and ensure they are adhered to, draft phase review documents and support review meetings.

Perform engineering evaluation and testing necessary to ensure the robustness and proper performance of products.

Interface effectively with internal and external teams (i.e. suppliers, consultants, service providers, contract manufacturers, test labs, etc.) to ensure the successful development of new products.

Participate with other engineers in investigating, troubleshooting and resolving device, subassembly and component issues.

Have a basic working knowledge of and experience in designing and developing medical devices subject to design control and FDA regulatory requirements.

Have some familiarity with the variety of manufacturing processes common to medical device development and understand the value of and have some exposure to utilizing risk management techniques.
---
Education and Experience
BS degree in Mechanical Engineering or biomedical engineering

2+ years engineering experience, preferably within the medical device or other regulated industry. Disposable device experience preferred.

Exposure to equipment design and tooling design

Interpersonal and collaborative work style. Strong written and verbal communication skills

PC Skills: MS Office and SolidWorks are a 'must'

Materials and processing knowledge.

Familiarity with patents.

GDP and ISO 9000 training.

Ability to identify problems and take corrective action to solve them quickly and efficiently.

Basic understanding of phase-gate design reviews and the distinction between verification and

validation.

Able to produce engineering drawings with the appropriate views, dimensions & tolerancing, as

well as notes for suppliers and rev control.

Ability to draft and properly execute engineering test protocols.

Must be 'hands-on' in terms of a willingness and interest inworking on the R&D bench or wet lab

assembling prototypes, testing, experimenting, debugging designs.

Comfortable with tissue lab work, and operating room visits - able to follow all protocols.

Ability to travel as needed (1-2 trips approx. per year).

Ability to interact with physicians confidently and effectively.

Prior startup environment work experience preferred. Willing and able to work hard and (at times) long hours if needed to meet important company deadlines.

Clean room experience is preferred.

Exposure to sterilization validation, biocompatibility testing, transit testing, accelerated aging, cytotoxicity, packaging, cycle life testing is preferred.
Apply now! BHI Energy's Talent and Placement Specialists are waiting for your application.


BHI Energy is an Equal Opportunity Employer and provides a fair and equal employment opportunity for all employees and job applicants regardless of race, color, religion, national origin, gender, sexual orientation, age, marital status or disability. BHI Energy is a federal contractor that requests priority referrals of protected veterans. BHI will provide reasonable accommodations for the application process and during employment necessary for eligible applicants/employees to perform essential functions. If you require special support or accommodation while seeking employment with BHI Energy, please email
ESC@bhienergy.com
providing your name, telephone number and the best time for us to reach you.
Contact:

Sally Raade

sally.raade@bhienergy.com
Already have an account? Log in here