Journeyman Electrician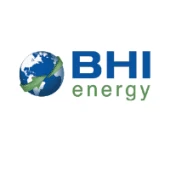 BHI Energy
Eunice, NM, USA
Posted on Thursday, May 25, 2023
---
About BHI Energy
BHI Energy is a broad umbrella organization with a complete service offering that covers all facets of Power Generation through the entire Electrical Delivery system. For over 40 years, our diverse services have been focused on multiple end markets, united by our level of service and quality, our unique partnership approach to our customer relationships, and our internal culture of how we interact with and support each other. To learn more about us, go to www.bhienergy.com.


BHI Energy provides competitive compensation & benefits, career advancement opportunities and a great work culture!


Job Title: Journeyman Electrician
Need 2 for long term work in Eunice, NM
Job Description
Current NM E98J license required
Maintenance experience
lighting repair experience
email resumes to lethea.davis@bhienergy.com
---
Qualifications/Education/Experience
High School/GED
NM E98J license required
5 plus years experience
Must be able to pass background/drug screen
Apply now! BHI Energy's Talent and Placement Specialists are waiting for your application.


Contact:

Lethea Davis
(508) 591-1393
Lethea.Davis@bhienergy.com