Pump Technician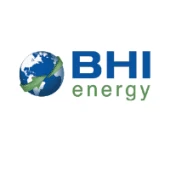 BHI Energy
Seneca, SC, USA
Posted on Friday, May 12, 2023
---
About BHI Energy
BHI Energy is a broad umbrella organization with a complete service offering that covers all facets of Power Generation through the entire Electrical Delivery system. For over 40 years, our diverse services have been focused on multiple end markets, united by our level of service and quality, our unique partnership approach to our customer relationships, and our internal culture of how we interact with and support each other. To learn more about us, go to www.bhienergy.com.


BHI Energy provides competitive compensation & benefits, career advancement opportunities and a great work culture!


The Pump Technician is responsible for being knowledgeable of power plant maintenance work and is skilled in working with rotating equipment and other plant equipment.
This is a CONTRACT position for the nuclear fall outage.
ESSENTIAL FUNCTIONS:
Independently perform PM, repair, rebuild, and testing of various pumps associated with motor work.
Trouble shoot, evaluate problems, complete disassembly, inspect, re-assemble, and align components as applicable.
Practice Foreign Material Exclusion and housekeeping per station directives.
Perform cutting/grinding operations with pneumatic and electric hand-held power tools.
Care, use, and proper installation of mechanical seals on various plant equipment.
Inspect, use, and care for the tools and equipment employed on an industrial project, such as oxygen and acetylene cutting tools, drills, grinders, hydraulic rams, and various rigging.
Perform shaft alignment on rotating equipment using dial indicators or laser alignment tools.
Perform critical bolt-ups that affect equipment alignment.
Sheave alignment on various belt driven equipment.
Install and maintain oil flush system in preparation of equipment start up.
Remove and install gaskets and packing.
---
REQUIRED EDUCATION AND EXPERIENCE:
An ideal candidate will have a High School Diploma or GED.
Preferred to have at least three (3) years of industrial/mechanical experience.
Must pass initial and annual Radiation Worker Training and meet all applicable requirements to obtain nuclear access and maintain unescorted access.
Must possess basic knowledge of the various sizes and grades of standard materials employed in an industrial plant, such as bolts, gaskets, fittings, and valves.
Ability to read, interpret, and determine dimensional information for drawings and specifications such as isometrics and equipment arrangements is required.
Must be able to demonstrate the proper use of precision measuring equipment such as micrometer, calipers, dial indicators, etc.
Apply now! BHI Energy's Talent and Placement Specialists are waiting for your application.


Contact:

Katie Gilbaugh

Katie.Gilbaugh@bhienergy.com