Control Room Operator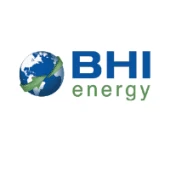 BHI Energy
Operations
Pittsburg, CA, USA
Posted on Tuesday, December 20, 2022
---
About BHI Energy
BHI Energy is a broad umbrella organization with a complete service offering that covers all facets of Power Generation through the entire Electrical Delivery system. For over 40 years, our diverse services have been focused on multiple end markets, united by our level of service and quality, our unique partnership approach to our customer relationships, and our internal culture of how we interact with and support each other. To learn more about us, go to www.bhienergy.com.


BHI Energy provides competitive compensation & benefits, career advancement opportunities and a great work culture!


Job Description:
Responsible for start, stop and monitoring of equipment including reading gauges and meters and recording activities in operating both logs and records.
Uses computers and monitoring equipment to measure, record and make adjustments within operating parameters.

Performs a variety of plant maintenance tasks including diagnosis, maintenance and repair of mechanical and electrical equipment in a safe, efficient and economical manner.

Performs overhaul maintenance and system improvement tasks.

Performs chemical analysis and chemical control on steam, cooling and condensate systems, and maintains chemistry logs. Incumbents assist in the development of standard operational procedures and provide input to plant betterment items to improve plant efficiency, reliability and safety.

Ensures compliance with all local, State and Federal regulations and plant procedures. Regularly required to maintain plan security, operate heavy equipment such as manlifts and forklifts, and handle and transfer bulk chemicals.
Job Responsibilities:
Senior-level; recognized technical expertise in own and possibly related functions.

Performs a variety of complex technical service/support duties requiring specialized knowledge.

Regularly makes decisions on non-routine or escalated technical issues.

Independently prioritizes and executes responsibilities effectively for a single trade, group of related tasks or functional area.

Checks own work and possibly the work of others; work results are of the highest quality standards and advanced technical competency.

Errors may be serious, usually not subject to direct verification or check.

Duties and tasks reflect substantial variety and complexity.

Resolves the most complex technical issues, conferring with Team Leader occasionally; may serve as resource to others in resolution of complex issues.

Works under limited supervision.

Prioritizes own weekly schedule and may guide others in the completion of tasks within clearly defined schedules as set by management.

Regularly provides on-the-job skills training to others in complex technical areas.
---
Qualifications / Education / Experience
High School Diploma, degree from technical/vocational school, military service or equivalent.

Senior-level; generally 10+ years directly related experience including understanding of health and safety regulations, and previous experience working with and around hazardous energy, chemicals and waste materials including knowledge of safe handling, storage, and transport.

Requires previous experience using test equipment and calibration appliances. Experience with machinery repair and control systems.

Strong mechanical aptitude and basic understanding of chemistry, physics, electricity, and mathematics.
Advanced certifications/licenses. Valid state driver's license
Experience in a Combined Cycle Plant is a MUST
Apply now! BHI Energy's Talent and Placement Specialists are waiting for your application.


Contact:

Rebecca Lair

rebecca.lair@bhienergy.com