Designer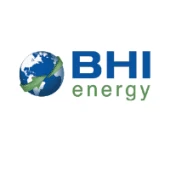 BHI Energy
Design
New Orleans, LA, USA
Posted on Thursday, December 15, 2022
---
About BHI Energy
BHI Energy is a broad umbrella organization with a complete service offering that covers all facets of Power Generation through the entire Electrical Delivery system. For over 40 years, our diverse services have been focused on multiple end markets, united by our level of service and quality, our unique partnership approach to our customer relationships, and our internal culture of how we interact with and support each other. To learn more about us, go to www.bhienergy.com.


BHI Energy provides competitive compensation & benefits, career advancement opportunities and a great work culture!


The Role:
The Designer I designs overhead electric distribution projects that will serve to strengthen the client's electrical grid. The incumbent will process field survey data, circuit drawings, utility standards, project estimates, and feeder system upgrades utilizing GIS software and a work management system provided by the utility.
The Essentials:
Updates GIS software to reflect current field conditions
With guidance, designs and processes construction work requests related to overhead associated with electric distribution systems applying the prescribed guidelines, utility standards, and procedures.
Prepares computer assisted designs and generates construction drawings for review by Quality Assurance (QA), Design Supervisor, and other Designers
Prepares distribution circuit designs with basic understanding of circuit drawings and distribution engineering concepts
With assistance, prepares pole boring, cost estimates, and any other required documents and reports for construction and maintenance projects
Tracks and updates design activities within BHI Energy's project management system
Attends regular training sessions to maintain proficiency in design work
Promotes a safe work environment using BHI Energy's Gold Standard
Stays current on client guideline changes
Follows the BHI safety procedures when out of office and in the field including the pre-job brief and vehicle inspections
Attends outside meetings with client engineers to define project scope and submit meeting notes for all client and designated internal staff at pre-construction, pre-engineering, and pre-design stages
Assist with the gathering of information from field survey data and verify accuracy of maps and record drawings
Assist with storm restoration activities such as patrolling, extendo stick, and production lead during a storm
Other duties as assigned
---
What its going to take:
Bachelor/Associate degree in Engineering, Technology, or 4 years related experience required
Proficiency with Microsoft Office Suite (Excel, Word, Outlook)
Possess and maintain a valid driver's license
Must pass background and credit check
Good oral and written communication skills are required
Ability to interact with clients in connection with project design responsibilities
Strong ability to tolerate change and willingness to be flexible
Displays a questioning attitude
Working knowledge of AutoCAD and/or GIS systems preferred
Ability to utilize mapping software preferred
Apply now! BHI Energy's Talent and Placement Specialists are waiting for your application.


Contact:

Jennifer Roach

jennifer.roach@bhienergy.com