Radiation Protection Technicians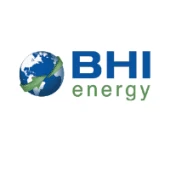 BHI Energy
Piketon, OH, USA
Posted on Wednesday, September 28, 2022
---
About BHI Energy
BHI Energy is a broad umbrella organization with a complete service offering that covers all facets of Power Generation through the entire Electrical Delivery system. For over 40 years, our diverse services have been focused on multiple end markets, united by our level of service and quality, our unique partnership approach to our customer relationships, and our internal culture of how we interact with and support each other. To learn more about us, go to www.bhienergy.com.


BHI Energy provides competitive compensation & benefits, career advancement opportunities and a great work culture!


IMMEDIATE NEED - MULTIPLE OPENINGS

Job Title: Radiation Protection Technician

Position Description
Senior Radiation Protection Technician for long term work . As the Senior Radiation Protection / Health Physics Technician, you are responsible for evaluating radiological conditions in a workplace environment and implementing controls necessary to maintain radiation exposures to workers and the public as low as reasonably achievable (ALARA).
Radiological Control Technician Job Description includes the following disciplines:
Jr Radiological Control Technician
Sr. Radiological Control Technician
Lead Radiological Control Technician
Job Details / Essential Job Functions:
Use a series of protocols and technology to monitor radiological conditions, record conditions, and evaluate the conditions regarding the potential radiological risk to workers and the public.
Oversee work being done involving radioactive materials.
Utilize special instrumentation to analyze, track, and survey radioactive materials, dose rates, airborne particulates, and radiological controls.
Collect and analyze radiological samples.
Evaluate radiological conditions as they apply to plant workers and members of the general public.
Perform dose rate, contamination and airborne radioactivity surveys.
Provide job coverage for work groups to minimize personnel exposure.
Provide briefings and guidance to plant personnel to prohibit unplanned exposure to radioactive material.
Work Hours
7:00am – 5:30pm first couple days/ then 6:00am to 4:30pm while in training
Dayshift: 6:00am to 6:30pm with other shifts possible
Nightshift: 7:00pm to 7:00am or 6:30pm to 5:00am
To Apply
email resumes to lethea.davis@bhienergy.com
Only individuals who are U.S. citizens and are at least 18 years of age may be processed for or granted a security clearance.
---
Qualifications / Education / Experience:
The ideal candidate will have the following qualifications
High School Diploma or educational equivalent
Senior and Lead RCTs needed for Portsmouth ON
Must be able to obtain DOE "L" Clearance
3 to 5 years experience as a Senior
5 plus years experience for Lead position
Juniors with 1 year field experience
Apply now! BHI Energy's Talent and Placement Specialists are waiting for your application.


Contact:

Lethea Davis
(508) 591-1393
Lethea.Davis@bhienergy.com