Program Manager - UDP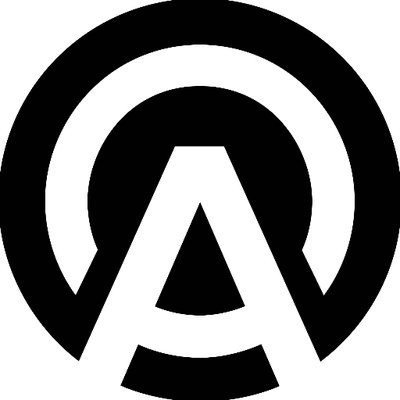 Arcadia Power
Operations
Chennai, Tamil Nadu, India
Posted on Friday, May 5, 2023
Who we are
Arcadia is the technology company empowering energy innovators and consumers to fight the climate crisis. Our software and APIs are revolutionizing an industry held back by outdated systems and institutions by creating unprecedented access to the data and clean energy needed to make a decarbonized energy grid possible.
In 2014, Arcadia set out on its mission to break the fossil fuel monopoly and since then we have been knocking down the institutional barriers to unlock decarbonization. To date, we have connected hundreds of thousands of consumers and small businesses with high-quality clean energy options. Fast forward to today, and now, we're thinking even bigger. We have launched Arc, an industry-defining SaaS platform that empowers developers and energy innovators to deliver their own custom, personalized energy experiences, accelerating the transformation of the industry from an analog energy system into a digitized information network.
Tackling one of the world's biggest challenges requires out-of-the-box thinking & diverse perspectives. We're building a team of individuals from different backgrounds, industries, & educational experiences. If you share our passion for ushering in the era of the clean electron, we look forward to learning what you would uniquely bring to Arcadia!
Arcadia is headquartered in Washington, DC with a valuation of $1.5B and $380M funding to date. Visit www.arcadia.com to know further!
What we're looking for:
We are seeking an experienced Program Manager to join our R&D team in India, focusing on data provider governance and management to protect and expand Arcadia's competitive moat - its global Provider Network.
This person will be responsible for creating and driving governance frameworks for onboarding new providers and maintaining our network of existing providers. They will also partner with Product Managers to roll out new platform capabilities to support market/customer requirements around provider coverage, and optimize the provider usage and adoption in collaboration with cross-functional teams. This person should have strong and proven experience in driving global & cross-functional programs that are complex, time-sensitive, and involve a diverse set of stakeholders.
This person will be part of the product team and will frequently collaborate with product managers, engineers, devops, data science, customer success, operations, and connector engineering teams to ensure smooth planning and execution of their programs.
The ideal candidate is a self-starter, detail oriented, highly organized, process-driven, and an empathetic collaborator who enjoys breaking complex problems into smaller steps that drive iterative progress and who can create and execute programs and can coordinate cross-department initiatives and drive them to completion.
What you'll do:
Create and drive the provider governance and management program aligning to the overall business and product strategy
Create and drive programs to effectively onboard new providers aiming to balance the customer expectations, Arcadia's product strategy, and operational capabilities
Create and drive a robust mechanism to intake and prioritize provider creation and enablement requests
Create and drive reliable provider validation and enablement programs to achieve the highest possible customer satisfaction
Maintain and publish source of truth information metadata around provider availability and capabilities to drive alignment and common understanding across the board
Be the champion for the end to end provider management lifecycle
Collaborate with Product, Engineering, and other cross-functional teams to build applications, tools, and automated workflows to ensure an accurate and reliable provider ecosystem
Create and execute the overall program with clear definition of scope, goals and objectives, impact, resource planning, timelines and milestones and ensure alignment with the concerned stakeholders
Define a robust process and communication strategy to ensure smooth and effective execution of the program with provisions to avoid/mitigate dependencies and risks
Publish and present periodic progress reports to the stakeholders and the leadership team to showcase the accomplishments, apprise of risks and challenges and seek timely support and guidance
Collaborate with cross-functional stakeholders to ensure successful execution of the program
Establish necessary controls to ensure that any blockers and critical dependencies are surfaced quickly, and the respective teams are notified in a timely manner
Build a strong and ongoing communication plan for the program to ensure all the stakeholders and dependent teams are aligned and are on-track to deliver their respective outcomes
Build and maintain all relevant artifacts, meeting minutes, decisions made, and knowledge repository to help everyone get up to speed quickly and shorten the learning curve
What will help you succeed:
Must-haves:
Bachelors or Masters degree in engineering or business management from reputed universities
8+ years of experience in program management in SaaS or data/platform product or consulting companies
Proven experience in working with globally distributed teams in multiple time zone environments
Strong expertise with program management tools and systems in a medium to large enterprise
Proven experience in presenting status reports to leadership and senior management teams
Experience working with senior leadership in driving strategic initiatives and programs
Demonstrated experience aligning and influencing cross-functional teams and diverse stakeholders
Proven ability to break down complex problems into incremental solutions and initiatives
Strong organizational and project management skills, and a proactive communication style
Ability to think strategically and can provide insights to ensure successful program execution
A growth mindset and comfort with ambiguity
Passion for our mission, sustainability, and helping drive a clean-energy future
Nice-to-haves:
Experience working in a regulated vertical (ideally energy)
Experience working with and supporting enterprise customers
Experience working with product managers and/or engineers or in product companies
Experience with people management
Benefits:
"Remote first" working model
Flexible Leave Policy
15 annual company-wide holidays including a week long "summer break"
Weekly "flex time" - no internal meetings on Tuesdays and Friday afternoons
Annual budget to use on conferences, books, classes, workshops or anything that contributes to professional development
Eliminating carbon footprints, eliminating carbon copies.
Here at Arcadia, we cultivate diversity, celebrate individuality, and believe unique perspectives are key to our collective success in creating a clean energy future. Arcadia is committed to equal employment opportunities regardless of race, color, religion, gender, sexual orientation, gender identity or expression, national origin, age, disability, genetic information, protected veteran status, or any status protected by applicable federal, state, or local law.
We will ensure that individuals with disabilities are provided reasonable accommodation to participate in the job application or interview process, to perform essential job functions, and to receive other benefits and privileges of employment. Please contact us to request accommodation.