Policy Analyst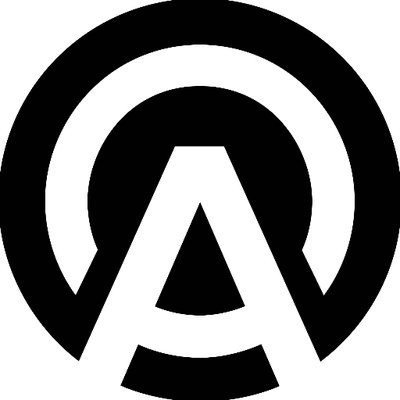 Arcadia Power
IT
Chennai, Tamil Nadu, India
Posted on Tuesday, May 2, 2023
Who We Are
Arcadia is the technology company empowering energy innovators and consumers to fight the climate crisis. Our software and APIs are revolutionizing an industry held back by outdated systems and institutions by creating unprecedented access to the data and clean energy needed to make a decarbonized energy grid possible.
In 2014, Arcadia set out on its mission to break the fossil fuel monopoly and since then we have been knocking down the institutional barriers to unlock decarbonization. To date, we have connected hundreds of thousands of consumers and small businesses with high-quality clean energy options. Fast forward to today, and now, we're thinking even bigger. We have launched Arc, an industry-defining SaaS platform that empowers developers and energy innovators to deliver their own custom, personalized energy experiences, accelerating the transformation of the industry from an analog energy system into a digitized information network.
Tackling one of the world's biggest challenges requires out-of-the-box thinking & diverse perspectives. We're building a team of individuals from different backgrounds, industries, & educational experiences. If you share our passion for ushering in the era of the clean electron, we look forward to learning what you would uniquely bring to Arcadia! Visit www.arcadia.com.
Arcadia is headquartered in Washington, DC with a valuation of $1.5B and $380M funding to date. Visit www.arcadia.com to know further!
What we're looking for:
A detail-oriented, highly organized, highly adaptable, intellectually curious, and responsive team member with a graduate degree and working knowledge of policymaking processes in the United States. The ideal candidate has worked in the policy, legal, or regulatory departments of international energy companies, with a focus on the US energy market.
What you'll do:
This individual will spearhead market research and analysis that will inform Arcadia's commercial strategy and shape our legislative and regulatory priorities. The candidate will develop in-depth knowledge of renewable energy policy and legislative and regulatory processes in specific states. The candidate will also use quantitative skills to translate policy into business impact.
The ideal candidate is a "policy entrepreneur" — a self-starter always thinking creatively about how to create benefits for our customers and drive value for our business. Candidates must be interested in the challenge of decarbonizing the energy industry. This individual will be able to use multiple strategies and tactics to influence policy and work with stakeholders — including legislators, regulators, utility executives, and allies — to advance key conversations about the future of the energy sector. Arcadia is a mission-driven business, so if you're committed to delighting our customers with clean energy, we encourage you to apply.
This role will report to the Head of State Regulatory Affairs. Additionally, the Policy Analyst will collaborate frequently with colleagues on the policy and regulatory, business development, and operations teams, among others.
Core responsibilities:
Develop and maintain policy matrices detailing energy policies and market-by-market nuances that impact Arcadia's business;

Provide research and analysis on regulatory and policy rules at the state-level;

Evaluate market size, with a focus on community solar program deployment;

Coordinate closely with policy team and general counsel's office on regulatory compliance;

Identify opportunities to change program rules or requirements to expand the benefits of Arcadia's products for our customers; and,

Write first drafts of comments and testimony to be used in regulatory and legislative proceedings.
What will help you succeed:
Must-haves:

Graduate Degree

1-3 years of relevant professional experience;

Exemplary judgment, discretion, and maturity;

Experience engaging with challenges in a highly-technical industry while maintaining Arcadia's trustworthy, consumer-centric, socially conscious reputation;

Impeccable interpersonal, written and verbal communication, and storytelling/presentation skills;

Keen attention to detail;

Demonstrated ability to track multiple policy efforts impacting multiple products across multiple states at the same time;

Proactive, entrepreneurial spirit;

Strong writing, including for formal regulatory comments, op-eds and blog posts, and presentation materials;

Passion for Arcadia's mission, sustainability, and helping drive a clean-energy future;

Experience managing a calendar and meeting business-critical deadlines;

Knowledge of Google Suite;

Prior experience in a fast-paced and results-oriented environment; and,

Demonstrated ability to work independently on long-term projects with minimal supervision.

Quick learner interested in gaining experience in US regulatory compliance but fully knowledgeable about Indian laws and filings

Extreme attention to detail and accuracy

Excellent judgment and the ability to discern when to ask for help.

Excellent written and verbal communication skills

Fluency in English, both written and verbal

Highly responsible, conscientious and deadline-driven

Eagerness to learn about US-based compliance and licensing
Nice-to-haves:
MPP, MBA, or other relevant advanced degree;

Working knowledge of third-party community solar programs;

Experience working in clean tech, utilities, or energy;

Experience in a fast-moving, high growth technology startup;

Experience in government, or working closely with government officials;
Benefits:
We are operating on a Hybrid model on a roster basis

Apart from Fixed Base Salary potential candidates are eligible for following benefits

Flexible Leave Policy

Located in the heart of the City

Medical Insurance (1+5 Family Members)

Flexible Benefit Plan

Awards and Bonus

Performance Improvement Programs

Quarterly engagement activities
ESOPs upon completion of Training
Eliminating carbon footprints, eliminating carbon copies.
Here at Arcadia, we cultivate diversity, celebrate individuality, and believe unique perspectives are key to our collective success in creating a clean energy future. Arcadia is committed to equal employment opportunity regardless of race, color, religion, gender, sexual orientation, gender identity or expression, national origin, age, disability, genetic information, protected veteran status, or any status protected by applicable federal, state, or local law. While we are currently unable to consider candidates who will require visa sponsorship, we welcome applications from all qualified candidates eligible to work in Chennai, India.
We will ensure that individuals with disabilities are provided reasonable accommodation to participate in the job application or interview process, to perform essential job functions, and to receive other benefits and privileges of employment. Please contact us to request accommodation.