Associate Regional Controller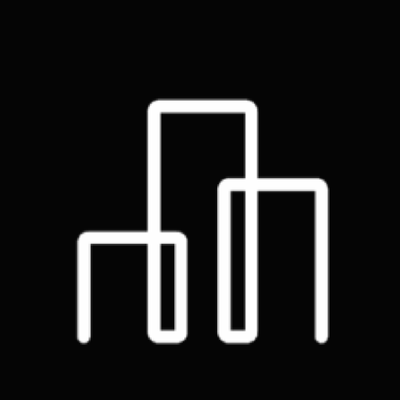 Advanced Microgrid Systems
Accounting & Finance
Manila, Philippines
Posted on Wednesday, May 24, 2023
Fluence (Nasdaq: FLNC) is a global market leader in energy storage products and services and digital applications for renewables and storage. With a presence in 30 global markets, Fluence provides an ecosystem of offerings to drive the clean energy transition, including modular, scalable storage products, comprehensive service offerings, and the Fluence IQ platform, which delivers AI-enabled digital applications for managing and optimizing storage and renewables. The company is transforming the way we power our world by helping customers create more resilient and sustainable electric grids. For more information, please visit
fluenceenergy.com
.
OUR CULTURE AND VALUES
We are guided by our passion to transform the way we power our world. Achieving our goals requires creativity, diversity of ideas and backgrounds, and building trust to effect change and move with speed.
We are Leading
Fluence currently has thousands of MW of energy storage projects operated or awarded worldwide in addition to the thousands of MW of projects managed by our trading platform—and we are growing every day.
We are Responsible
Fluence is defined by its unwavering commitment to safety, quality, and integrity.
We are Agile
We achieve our goals and meet our customer's needs by cultivating curiosity, adaptability, and self-reflection in our teams.
We are Fun
We value the diversity in thought and experience of our coworkers and customers. Through honest, forthcoming, and respectful communications we work to ensure that Fluence is an inclusive and welcoming environment for all.
ABOUT THE POSITION:
This position contributes to Company's success by ensuring an efficient compliant structure to the balance sheet and income statement to support global operations through strategic projects accounting.
Reporting to the Regional Controller, you will play a key role in the Controllers team.
APAC SOX Controller is responsible for the completion and oversight of all accounting activities, including the monthly close, financial statement preparation and analysis, accounting and general process improvements, production of periodic financial reports, and a comprehensive set of controls designed to mitigate risk and enhance accuracy of the region's reported financial results.
Responsible
1)
First line of defense to ensure that company transactions across diverse business lines, including the delivery of energy storage solutions, long-term maintenance services, and digital/SaaS offerings, are properly accounted for.
2)
Collaborate with Construction Project Management (CPMs) and the Project Management execution team on ensuring accruals and actuals for percent of completion projects are complete and accurate.
3)
Support the implementation of new revenue recognition process around percent of completion projects.
4)
Review and be critical of the performance of key SOX controls, Account Reconciliations, and Journal Entries.
5)
Support the region around key global finance initiatives which include, but are not limited to, 5 day close, Regional Empowerment, and SOX Compliance.
6)
Support timely completion of all statutory filings.
7)
Report financial results in conformity with GAAP together with financial and accounting policies established by the company
Be Agile
At Fluence, we strive to continuously improve, to be intellectually curious and be adaptive to our customers' and employee's needs. Collaboration is key, both in our partnerships with our customers and with each other. Fluence prioritizes the most critical efforts that allow for the greatest impact.
What should an interested candidate bring to Fluence?
1)
10+ years of accounting experience.
2)
Experience with ASC-606 is required and percentage of completion construction agreements is a plus.
3)
Demonstrated ability in managing accounting and financial reporting functions, including support in business administration, managing audits, and ERP customizations. NetSuite experience is a plus.
4)
Ensuring compliance with the company's accounting policy and its implementation according to the latest GAAP requirements.
5)
Advanced knowledge and skill with excel and the ability to automate tasks.
6)
Demonstrate the ability to work in a fast-paced, dynamic environment.
7)
Bachelor's degree with a major in accounting is required.
8)
Audit experience is a plus.
9)
CPA or a equivalent local certification is required.
10)
Clear communicator both verbally and written using word and PowerPoint.
Fluence IS AN EQUAL OPPORTUNITY EMPLOYER and fully subscribes to the principles of Equal Employment Opportunity to ensure that all applicants and employees are considered for hire, promotion, and job status without regard to race, color, religion, sex, national origin, age, disability, veteran status, sexual orientation, marital or familial status.