Senior Manager - Cloud Networking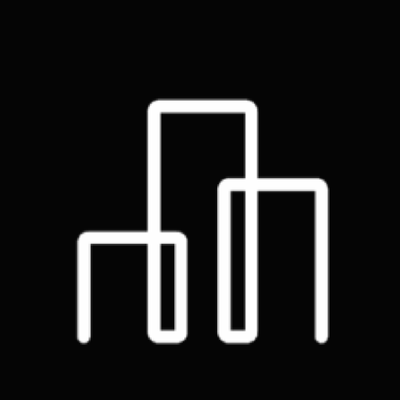 Advanced Microgrid Systems
Arlington, VA, USA
Posted on Thursday, May 11, 2023
Fluence (Nasdaq: FLNC) is a global market leader in energy storage products and services and digital applications for renewables and storage. With a presence in 30 global markets, Fluence provides an ecosystem of offerings to drive the clean energy transition, including modular, scalable storage products, comprehensive service offerings, and the Fluence IQ platform, which delivers AI-enabled digital applications for managing and optimizing storage and renewables. The company is transforming the way we power our world by helping customers create more resilient and sustainable electric grids. For more information, please visit
fluenceenergy.com
.
OUR CULTURE AND VALUES
We are guided by our passion to transform the way we power our world. Achieving our goals requires creativity, diversity of ideas and backgrounds, and building trust to effect change and move with speed.
We are Leading
Fluence currently has thousands of MW of energy storage projects operated or awarded worldwide in addition to the thousands of MW of projects managed by our trading platform—and we are growing every day.
We are Responsible
Fluence is defined by its unwavering commitment to safety, quality, and integrity.
We are Agile
We achieve our goals and meet our customer's needs by cultivating curiosity, adaptability, and self-reflection in our teams.
We are Fun
We value the diversity in thought and experience of our coworkers and customers. Through honest, forthcoming, and respectful communications we work to ensure that Fluence is an inclusive and welcoming environment for all.
The Senior Manager Cloud Networking role at Fluence will be responsible for partnering with key stakeholders on the infrastructure and operations team to understand organizational strategy, identify technology solutions to meet their needs, and lead the infrastructure cloud team to deliver the technology services technology roadmap. This hands-on role demands deepknowledge of cloud technologies, and strategy and requires a seasoned leader who can influence stakeholders and inspire a team.
As the Senior Manager of Cloud Networking at Fluence, you will:
Design, configure and maintain scalable and performant network infrastructure across on-premises and public cloud locations from vendors including Microsoft Azure, Amazon Web Services (AWS), and Google Cloud Platform (GCP).
Monitor network utilization, capacity, and performance quality.
Detect, diagnose, and resolve network problems using methods that minimally impact production/customer environment availability.
Develop network designs and document network topology.
Participate in infrastructure capacity planning and expansion activities.
Optimize spend.
Support operations and product development teams in identifying and resolving complex functional challenges, helping to identify or rule out network issues.
Drive project delivery
Maintain a secure network.
Work with security team in maintaining and enhancing network security standards and assess network vulnerabilities.
Response to critical issues on a fast-growing, high-volume platform.
What will you bring to Fluence?
Bachelor's Degree in Computer Science or a related technical field and a minimum of 5 years related technical work experience
Ability to work and produce results in an agile and fast-paced environment with dynamic deadlines
Familiarity with public cloud environments (EC2/VM, service based databases, Infrastructure as a Service, Virtual Networking, etc.)
Familiarity with Cisco Meraki Administration (security, monitoring, routing, vpn, etc)
Familiarity with common protocols including but not limited to: DNS, SMTP, HTTP(s), SFTP, SCP
Understanding of cloud infrastructure (AWS, OCI, GCP, Azure Cloud etc.)
Familiarity with Active Directory, LDAP, and other identity management based solutions
AWS Cloud Practitioner, Azure Network Engineer or equivalent
AWS Certified Security, MS Certified Azure Security Engineer or equivalent
To support our teams and their families beyond the workplace, Fluence provides an outstanding benefits package effective day one of employment! Fluence provides medical benefits, employee resource group opportunities, 401K options and first-rate PTO/Vacation plans for valuable work life balance.
🔋 ERG Opportunities #diversity
🔋 Unlimited PTO
🔋 Medical, Dental, Vision, Life and Pet Insurance
🔋 Generous 401K Match
🔋 Annual Bonus Incentive
🔋 Long Term Incentive Plan
Fluence IS AN EQUAL OPPORTUNITY EMPLOYER and fully subscribes to the principles of Equal Employment Opportunity to ensure that all applicants and employees are considered for hire, promotion, and job status without regard to race, color, religion, sex, national origin, age, disability, veteran status, sexual orientation, marital or familial status.