Sr. Commissioning Engineer (m/f/d)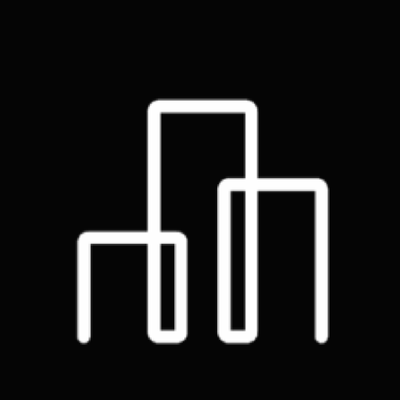 Advanced Microgrid Systems
Erlangen, Germany
Posted on Thursday, April 13, 2023
Fluence (Nasdaq: FLNC) is a global market leader in energy storage products and services and digital applications for renewables and storage. With a presence in 30 global markets, Fluence provides an ecosystem of offerings to drive the clean energy transition, including modular, scalable storage products, comprehensive service offerings, and the Fluence IQ platform, which delivers AI-enabled digital applications for managing and optimizing storage and renewables. The company is transforming the way we power our world by helping customers create more resilient and sustainable electric grids. For more information, please visit
fluenceenergy.com
.
OUR CULTURE AND VALUES
We are guided by our passion to transform the way we power our world. Achieving our goals requires creativity, diversity of ideas and backgrounds, and building trust to effect change and move with speed.
We are Leading
Fluence currently has thousands of MW of energy storage projects operated or awarded worldwide in addition to the thousands of MW of projects managed by our trading platform—and we are growing every day.
We are Responsible
Fluence is defined by its unwavering commitment to safety, quality, and integrity.
We are Agile
We achieve our goals and meet our customer's needs by cultivating curiosity, adaptability, and self-reflection in our teams.
We are Fun
We value the diversity in thought and experience of our coworkers and customers. Through honest, forthcoming, and respectful communications we work to ensure that Fluence is an inclusive and welcoming environment for all.
Responsibilities:
Commission Fluence Projects working in cooperation with multiple project stakeholders including Fluence construction managers, contractors, suppliers, telecommunication teams, control systems teams, etc.
-Develop and execute commissioning plans including resourcing and scheduling.
-Lead commissioning effort to achieve commercial operations, and handover from delivery/construction team to the O&M team for each project.
-Define, develop and execute testing protocols based on market rules, local utility requirements, off-taker and third-party supply contracts
-Oversee complete commissioning and acceptance testing of the following systems:
oProject networks, communications, and control systems;
oBalance of plant relay protection, metering, HVAC, fire suppression, and electrical systems;
oBattery subsystem;
oInverter subsystem.
-Perform electricity market and/or off-taker qualification testing as required for the project to commence commercial operations.
-Travel throughout EMEA and internationally
LINK TO FLUENCE CORE VALUES
LEADING
Take ownership for the execution of commissioning projects according to plan
AGILE
Demonstrate the ability to quickly understand changes to execution plans and lead the practical implementation
RESPONSIBLE
Ensure that execution plans are followed correctly, and the highest safety standard is maintained
FUN
Contribute to a collaborative and friendly work atmosphere among the team and with clients.
SKILL REQUIREMENTS
-Undergraduate degree in electrical engineering (Bachelor / Master) or an equivalent training
-Min. 15 years of relevant work experience
-Relevant knowledge in the area of battery storage systems, inverter, switchgear for low and medium voltage
-Excellent knowledge of the battery energy storage related standards and regulations of the VDE, IEC, IEEE in general
-Willingness to continously improve and develop the professional skills
-Ability to convince others through initiative, constructive criticism, collegiality, decision-making ability, result orientation and a high level of quality awareness
-Professional reporting and excellent communication skills, both verbally and in writing
-Fluency in both English and German is a must!
CONNECTION TO FLUENCE COMPETENCIES
DELIVERING EXCELLENCE
Deliver projects to the satisfaction of customers and according to Fluence business
targets
THRIVING TOGETHER
Provide support especially for less experienced team members on- and off-site
FIERCELY INNOVATE
Contribute to the continuous improvement of execution processes to better meet clients' expectations
REQUIRED CERTIFICATES
-International travel – health certificate (if required for critical countries)
-Aptitude test – Arbeiten unter Spannung / working in HV/ MV environments
Fluence IS AN EQUAL OPPORTUNITY EMPLOYER and fully subscribes to the principles of Equal Employment Opportunity to ensure that all applicants and employees are considered for hire, promotion, and job status without regard to race, color, religion, sex, national origin, age, disability, veteran status, sexual orientation, marital or familial status.