QA/QC Manager, Americas Delivery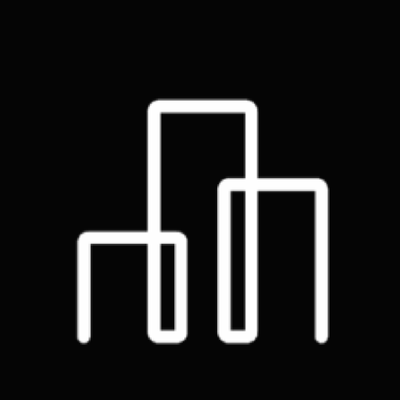 Advanced Microgrid Solutions
Quality Assurance
Arlington, VA, USA
Posted on Tuesday, November 21, 2023
About Fluence: Fluence Energy, Inc. (Nasdaq: FLNC) is a global market leader in energy storage products and services, and optimization software for renewables and storage. With a presence in over 47 markets globally, Fluence provides an ecosystem of offerings to drive the clean energy transition, including modular, scalable energy storage products, comprehensive service offerings, and the Fluence IQ Platform, which delivers AI-enabled SaaS products for managing and optimizing renewables and storage from any provider. Fluence is transforming the way we power our world by helping customers create more resilient and sustainable electric grids.
OUR CULTURE AND VALUES
We are guided by our passion to transform the way we power our world. Achieving our goals requires creativity, diversity of ideas and backgrounds, and building trust to effect change and move with speed.
We are Leading
Fluence currently has thousands of MW of energy storage projects operated or awarded worldwide in addition to the thousands of MW of projects managed by our trading platform—and we are growing every day.
We are Responsible
Fluence is defined by its unwavering commitment to safety, quality, and integrity.
We are Agile
We achieve our goals and meet our customer's needs by cultivating curiosity, adaptability, and self-reflection in our teams.
We are Fun
We value the diversity in thought and experience of our coworkers and customers. Through honest, forthcoming, and respectful communications we work to ensure that Fluence is an inclusive and welcoming environment for all.
This position is accountable for all aspects of Quality Management at Fluence projects in delivery stage in Americas region. This includes responsibility for all management and technical related issues and the communication of Quality related matters to ensure compliance with Fluence quality standards of expectations and contract specific documents. This position is also the chief liaison between Engineering and Construction team to Fluence internal teams regarding quality issues.
As a QA/QC Manager at Fluence, you will:
Ensuring that people involved in QA/QC are adequately trained and have the necessary resources to complete their tasks.
Review of Sub-Contractor's quality related documented deliverables, such as but not limited to: ITPs (Inspection and Test Plans), Check Lists, test reports, RFI, material submittals, contract requirements, etc.
Carry out ad-hoc or planned site process audits to verify compliance of the execution team to approved procedures and IFC drawings.
Ensure that QA/QC people on sites properly utilize the Pronto forms system to prepare project specific ITPs using project specific drawings and specifications.
Ensure that Pronto Forms system for Quality Inspections to ensure that quality inspection activities for Civil, Mechanical and Electrical Installations are sufficiently carried out as per specification and ITP, to include documentation of NCR's
Ensure that the Pronto Forms system for Quality Inspection to Identify, flag and/or help in documenting non-conforming materials, service or workmanship internally or externally to contractors and/or suppliers; and shall diligently follow through corrective actions and verify its effectiveness.
Collaborate with other Fluence teams (project management, operations and product) to monitor and ensure execution works at site meet quality requirements (materials, workmanship, and functionality),
Conduct RCA (Root Cause Analysis) on quality issues to ensure lessons learned are captured and recurrence of the same issue does not happen.
Perform Quality audits on Various milestones of the project, and work CAPAs to a close
Conduct routine assessments of the Document Control/Records Management system.
Organize periodical QA/QC meetings to review status of QA/QC program, project QA/QC activities etc.
Build a strong team through coaching, mentoring, specific training and performance evaluations.
Develop and implement QA/QC training program for site QA/QC technicians
Carry out other quality-related responsibilities, as required by the direct Manager.
What will the ideal candidate bring to Fluence?
A candidate with a growth mindset, collaborative and is a self-starter is highly preferrable. In order to fulfill the responsibilities, the candidate must, as a minimum, have:
5-10 years' experience as QAQC specialist (within a construction EPC organization preferred), with in-depth understanding of quality functions. Electrical and/or utility experience considered a plus.
Engineering graduate is preferred with good grasp of technical terminologies and processes.
Experience working on Electrical Installations of low, medium and high voltage EPC projects, as, Substations and Transmission Lines.
Experience working on projects related to Battery Energy Storage Systems is a plus.
Basic Knowledge of civil construction of foundations and roads will be considered a plus.
Internal process auditor with ISO9001 experience is a definite advantage
Experience on projects in an engineering design environment, site construction and project handover
Advanced level of understanding in routine office computer applications and EDMS.
Advanced personal computer skills and knowledge of Microsoft Word, Excel, Access, PowerPoint, and SharePoint.
Strong analytical skills and able to grasp technical construction process and terminologies
Additional Assets -
Fluent in English and Spanish to be considered a plus.
To support our teams and their families beyond the workplace, Fluence provides an outstanding benefits package effective day one of employment!
Fluence provides medical benefits, employee resource group opportunities, 401K options and first-rate PTO/Vacation plans for valuable work life balance.
🔋ERG Opportunities #diversity
🔋 Medical, Dental, Vision, Life and Pet Insurance
Fluence IS AN EQUAL OPPORTUNITY EMPLOYER and fully subscribes to the principles of Equal Employment Opportunity to ensure that all applicants and employees are considered for hire, promotion, and job status without regard to race, color, religion, sex, national origin, age, disability, veteran status, sexual orientation, marital or familial status.