Project Manager (m/f/d)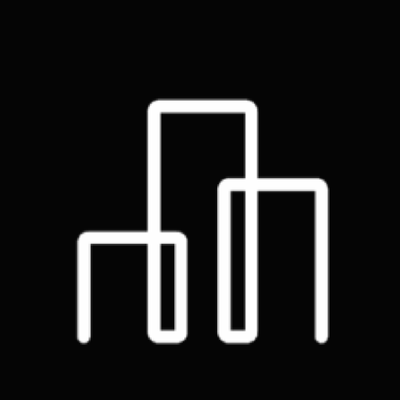 Advanced Microgrid Solutions
Operations
London, UK
Posted on Friday, November 17, 2023
About Fluence: Fluence Energy, Inc. (Nasdaq: FLNC) is a global market leader in energy storage products and services, and optimization software for renewables and storage. With a presence in over 47 markets globally, Fluence provides an ecosystem of offerings to drive the clean energy transition, including modular, scalable energy storage products, comprehensive service offerings, and the Fluence IQ Platform, which delivers AI-enabled SaaS products for managing and optimizing renewables and storage from any provider. Fluence is transforming the way we power our world by helping customers create more resilient and sustainable electric grids.
OUR CULTURE AND VALUES
We are guided by our passion to transform the way we power our world. Achieving our goals requires creativity, diversity of ideas and backgrounds, and building trust to effect change and move with speed.
We are Leading
Fluence currently has thousands of MW of energy storage projects operated or awarded worldwide in addition to the thousands of MW of projects managed by our trading platform—and we are growing every day.
We are Responsible
Fluence is defined by its unwavering commitment to safety, quality, and integrity.
We are Agile
We achieve our goals and meet our customer's needs by cultivating curiosity, adaptability, and self-reflection in our teams.
We are Fun
We value the diversity in thought and experience of our coworkers and customers. Through honest, forthcoming, and respectful communications we work to ensure that Fluence is an inclusive and welcoming environment for all.
Role Purpose:
As a Project Manager, you will lead the execution of core only, core plus and turn-key EPC projects with the objective to deliver the projects on-time, on-budget, and without incidents/accidents. This position requires an autonomous and pragmatic individual who has experience working in a matrixed and virtual environment, working with multiple stakeholders, working on multiple projects/tasks at one time, and working as part of a global team. Familiarity with typical codes & standards for electrical equipment and experience with turn-key energy infrastructure project construction is required. Experience within Energy Storage markets is an advantage but is not mandatory, an agile mindset and comfort working in a fast-paced start-up technology environment is essential.
What you'll be doing
As a Project Manager, you will:
Responsibilities
Ensure all projects are delivered safely, to code, on time, on budget, and to the customers satisfaction. This work will be done in conformance with an internal quality program certified to ISO 9001 with an emphasis on continuous improvement
Lead turn-key EPC battery energy storage projects through delivery, from contract execution through to successful handover to operations, working in close collaboration with relevant functional groups including finance, engineering, procurement
Lead teams in reviewing engineering designs, managing project schedules, budgets, people allocation, and safety/quality plans across projects at various stages of life
Rapidly resolve technical issues to ensure projects deliver to quality, time, and cost
Manage relationships with EPC, Equipment Delivery, and other partners through the Project Delivery phase
Support negotiations regarding project contracts with potential contractors and suppliers and oversee contractors and sub-contractors to ensure quality and schedule are met and to ensure safety guidelines and requirements are followed on job sites
Proactively work with customers, suppliers, partners, sales, and senior management as necessary to ensure project deliverables and contract requirements are met
Evaluate construction methods to determine cost-effectiveness of plans and optimize value-engineering opportunities
Participate in business improvement projects including documenting and communicating initial project plans and any changes to the team
Work alongside the assigned project finance team member, responsible for budget review, project revenue, and cash flow forecasts, and when appropriate proposing mitigation to contain cost growth.
What we're looking for:
The following qualities/experience are essential:
The candidate will have strong communications skills, be able to represent the company in person and through written material with executives from key customers, regulatory and other officials, and with the leadership of key supply chain or service partners
The successful candidate will have combined 5 years' experience in project management, construction management, or engineering within the power generation market
Minimum 3 years P&L responsibility delivering equipment supply or turn-key projects and over one-year experience managing subcontractor contract
·
Experience in managing a matrix project organization comprised of 6+ functions.
·
Ability to plan and manage multiple projects
·
Confidence in ability to lead, influence and communicate with others
·
Tackle problems head on with a 'can do' attitude
·
Strong written and oral communication skills, including the ability to present ideas and suggestions clearly and effectively to internal and external audiences, Business level English language skills are a necessity
The following qualities/experience are desirable:
·
Experience delivering a project to a Utility customer in Ireland is a plus
·
Knowledge of DS3 Services, Eirgrid Grid Code and Single Electricity Market (SEM) is a plus
·
Willingness to travel up to 30% of time
Education and Qualifications:
·
Bachelor's Degree or equivalent in engineering, physics, or other technical discipline
·
Professional Membership e.g., a valid Project Management certification (MAPM)
·
A proven knowledge of health and safety and CDM Regulations and the different roles within
Fluence IS AN EQUAL OPPORTUNITY EMPLOYER and fully subscribes to the principles of Equal Employment Opportunity to ensure that all applicants and employees are considered for hire, promotion, and job status without regard to race, color, religion, sex, national origin, age, disability, veteran status, sexual orientation, marital or familial status.