SOX and Compliance Specialist (HR People Operations)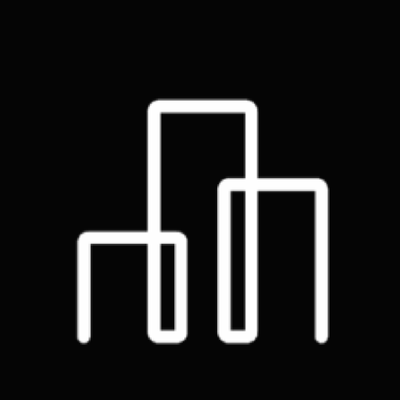 Advanced Microgrid Solutions
People & HR, Legal, Operations
Houston, TX, USA
Posted on Wednesday, November 15, 2023
About Fluence: Fluence Energy, Inc. (Nasdaq: FLNC) is a global market leader in energy storage products and services, and optimization software for renewables and storage. With a presence in over 47 markets globally, Fluence provides an ecosystem of offerings to drive the clean energy transition, including modular, scalable energy storage products, comprehensive service offerings, and the Fluence IQ Platform, which delivers AI-enabled SaaS products for managing and optimizing renewables and storage from any provider. Fluence is transforming the way we power our world by helping customers create more resilient and sustainable electric grids.
OUR CULTURE AND VALUES
We are guided by our passion to transform the way we power our world. Achieving our goals requires creativity, diversity of ideas and backgrounds, and building trust to effect change and move with speed.
We are Leading
Fluence currently has thousands of MW of energy storage projects operated or awarded worldwide in addition to the thousands of MW of projects managed by our trading platform—and we are growing every day.
We are Responsible
Fluence is defined by its unwavering commitment to safety, quality, and integrity.
We are Agile
We achieve our goals and meet our customer's needs by cultivating curiosity, adaptability, and self-reflection in our teams.
We are Fun
We value the diversity in thought and experience of our coworkers and customers. Through honest, forthcoming, and respectful communications we work to ensure that Fluence is an inclusive and welcoming environment for all.
ABOUT THIS POSITION
Location: Hybrid, Houston, TX. Must reside within a commutable distance to Houston, TX.
The SOX and Compliance Specialist will have a key role in supporting Fluence's HR system and business compliance requirements within HR People Operations. The impactful team member will work across the team to ensure that SOX controls are understood and well applied, and work with internal and external auditors to ensure the SOX compliance. You will also work with external agencies to maintain our certifications and qualifications.
Responsibilities, on any given day:
•Serve as a subject matter expert and project manager to coordinate and drive the Global Sarbanes-Oxley compliance (SOX) Program with the HR People Operations organization
•Reviews and analyzes processes and data pertaining to HR People Operations systems (Workday, ADP, etc) and processes (like payroll) relative to Sarbanes-Oxley compliance
•Uses experience to help proactively design or correct operational processes that will lend to SOX Compliance
•Collaborate with team members as necessary on their items to ensure understanding and response to SOX and audit topics
•Participates in end-to-end walkthroughs to identify risks, control gaps, and improvement opportunities
•Liaises with SOX Steering Committee as well as internal and external audit team members to manage controls and audit items.
•Reviews test findings within the Internal/External Audit Team to facilitate the remediation of control gaps, and escalate possible critical issues to correct stakeholders
•Ensures clear, concise, actionable and practical observations and recommendations, with a well-documented process for communication and clearance
•Updates documentation including process flowcharts, process narratives, risk and controls matrix and evaluate controls as new systems are developed and/or process changes
•Represents the HR People Operations functions in other audit, compliance and certification matters (such as SA8000, SA2001)
•Working together with the legal team to communicate the requirements associated with all applicable HR-related legal/regulatory and compliance programs
•Staying informed of impending legislative changes that will impact HR People Operations within Fluence
•Manage and/or contribute to special projects both on-going and recurring (e.g., scaling controls, segregation of duties, implementation support/advisory), as needed
What does the ideal candidate bring to Fluence?
Comprehension of internal auditing standards, Sarbanes-Oxley and risk-assessment practices
Technical auditing skills and corporate-level audit experience required
Expert knowledge of legislation and regulations
HR and payroll specific compliance knowledge required
Experience in General System Application Controls and sound understanding of technical platforms, applications, and related processes preferred
Degree in Accounting, Business or Finance preferred
5+ years of experience in SOX/internal audit preferred, of which at least 3 years of SOX experience required
Experience with social risk auditing (ex SA8000) and cybersecurity risk auditing a plus
Excellent verbal and written communication skills with the ability to interact effectively with all levels of management
Displays excellent planning, problem-solving, and collaborative skills
Ability to effectively manage Internal Audits external partners (external auditors, outsourcing partners, control owners) who assist us with SOX testing
Possesses superb organizational, analytical and decision-making skills
Self-starter and flexible team player
Ability to work in a fast-paced environment with changing processes and procedures
Strong project management abilities
At Fluence we are dedicated to building a diverse, inclusive, and authentic workplace; if you are excited about this role but your past experience doesn't align perfectly with every qualification in the job description, we encourage you to apply!
Medical, Dental, Vision, Life and Pet Insurance
#energy #sustainability #inclusionmatters
Fluence IS AN EQUAL OPPORTUNITY EMPLOYER and fully subscribes to the principles of Equal Employment Opportunity to ensure that all applicants and employees are considered for hire, promotion, and job status without regard to race, color, religion, sex, national origin, age, disability, veteran status, sexual orientation, marital or familial status.