Senior Portfolio Finance Manager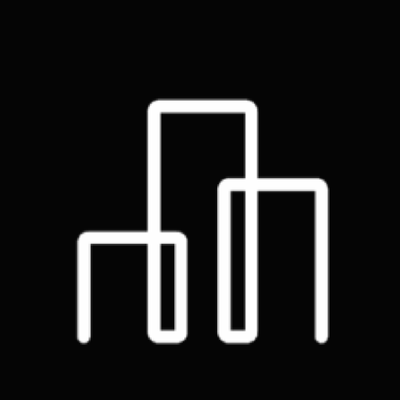 Advanced Microgrid Solutions
Accounting & Finance
Melbourne, VIC, Australia
Posted on Wednesday, November 15, 2023
About Fluence: Fluence Energy, Inc. (Nasdaq: FLNC) is a global market leader in energy storage products and services, and optimization software for renewables and storage. With a presence in over 47 markets globally, Fluence provides an ecosystem of offerings to drive the clean energy transition, including modular, scalable energy storage products, comprehensive service offerings, and the Fluence IQ Platform, which delivers AI-enabled SaaS products for managing and optimizing renewables and storage from any provider. Fluence is transforming the way we power our world by helping customers create more resilient and sustainable electric grids.
OUR CULTURE AND VALUES
We are guided by our passion to transform the way we power our world. Achieving our goals requires creativity, diversity of ideas and backgrounds, and building trust to effect change and move with speed.
We are Leading
Fluence currently has thousands of MW of energy storage projects operated or awarded worldwide in addition to the thousands of MW of projects managed by our trading platform—and we are growing every day.
We are Responsible
Fluence is defined by its unwavering commitment to safety, quality, and integrity.
We are Agile
We achieve our goals and meet our customer's needs by cultivating curiosity, adaptability, and self-reflection in our teams.
We are Fun
We value the diversity in thought and experience of our coworkers and customers. Through honest, forthcoming, and respectful communications we work to ensure that Fluence is an inclusive and welcoming environment for all.
ABOUT THE POSITION
This position offers you a unique opportunity to be at the forefront of Australia's transition towards renewable energy and make a significant contribution to the financial success of Fluence's large-scale battery energy storage projects in the country. As the Senior Portfolio Finance Manager, you will be leading and managing all finance, commercial, accounting, tax and legal related project matters in close cooperation with the technical project manager and other related functions like procurement, engineering, commissioning, legal, FP&A, regional controllers, and taxes. The job is nominally based in our Melbourne (or Sydney) office in Australia. A Hybrid work model is possible.
As the Senior Portfolio Finance Manager you will:
·
Maintain conformity of our projects with accounting standards SOX requirements to ensure accuracy of financial reporting.
·
Prepare, present and evaluate project commercial data (forecasting and budgeting) for our management, project review meetings or financial audit purposes.
·
Classify and control project costs and execute cost analyses together with the project execution team to optimize the project margin.
·
Carry out a proactive accounts receivables management to achieve the project cash flow targets, handle foreign exchange rates as well as comminication to fiancial institutions.
·
Ensure that claims towards suppliers and customers are properly endorsed, entered and negotiated.
·
Take role in preparation of legal and commercial conditions of contracts with customers, suppliers and subcontractors.
·
Keep track and manage project risks (e.g., contractual risks such as project delays, supplier risks, schedule risks, system performance, etc.) and opportunities together witht the execution team.
·
Actively communicate with customer's commercial representatives and manage solving issues.
·
Execute guarantees, bonds and LCs for advance payment, performance and warranty purposes and follow-up expired ones.
·
Ensure sufficient insurance coverage of the projects during shipment, onsite activities and warranty period.
What will our ideal candidate bring to Fluence?
·
Live Fluence's core values responsible, agile, leading and fun.
·
Be self-motivated, ambitious, organized, possess strong time management skills, pay attention to details and have a sense of urgency for critical deadlines.
·
Be a self-starter who has the ability to work independently as well as a member of project teams.
Bring vast understanding of accounting standards (USGAAP), experience in PoC revenue recognition, understand requirements for accruals, provisions, commercial month end closing and audit activities.
·
Minimum of Bachelor in Accounting, Economics, Business Administration, Controlling or any finance related subject.
·
Bring experience as a portfolio finance manager or financial project controller of large-scale construction, utility, renewable energy or energy storage projects.
·
Have extensive experience in commercial negotiations, contracts and claims management of complex EPC contract.
·
Knowledge and experience in taxes, accounting and audit.
Fluence IS AN EQUAL OPPORTUNITY EMPLOYER and fully subscribes to the principles of Equal Employment Opportunity to ensure that all applicants and employees are considered for hire, promotion, and job status without regard to race, color, religion, sex, national origin, age, disability, veteran status, sexual orientation, marital or familial status.