Safety Manager, Services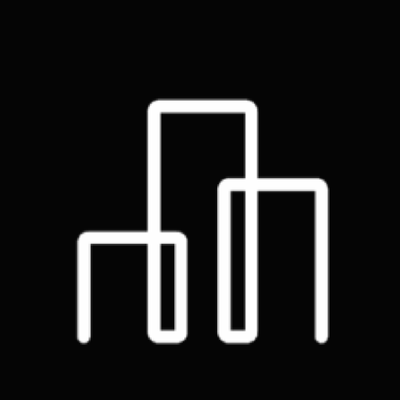 Advanced Microgrid Solutions
Arlington, VA, USA
Posted on Saturday, November 11, 2023
About Fluence: Fluence Energy, Inc. (Nasdaq: FLNC) is a global market leader in energy storage products and services, and optimization software for renewables and storage. With a presence in over 47 markets globally, Fluence provides an ecosystem of offerings to drive the clean energy transition, including modular, scalable energy storage products, comprehensive service offerings, and the Fluence IQ Platform, which delivers AI-enabled SaaS products for managing and optimizing renewables and storage from any provider. Fluence is transforming the way we power our world by helping customers create more resilient and sustainable electric grids.
OUR CULTURE AND VALUES
We are guided by our passion to transform the way we power our world. Achieving our goals requires creativity, diversity of ideas and backgrounds, and building trust to effect change and move with speed.
We are Leading
Fluence currently has thousands of MW of energy storage projects operated or awarded worldwide in addition to the thousands of MW of projects managed by our trading platform—and we are growing every day.
We are Responsible
Fluence is defined by its unwavering commitment to safety, quality, and integrity.
We are Agile
We achieve our goals and meet our customer's needs by cultivating curiosity, adaptability, and self-reflection in our teams.
We are Fun
We value the diversity in thought and experience of our coworkers and customers. Through honest, forthcoming, and respectful communications we work to ensure that Fluence is an inclusive and welcoming environment for all.
ABOUT THE POSITION:
The Safety Manager has a critical role within Fluence's Americas Regional Services organization. This role will work closely with everyone in the Americas Service team, the central training organization, Installation Project team, and the Global Safety Organization. The Safety Manager, Services will report to the Americas Regional Safety Manager. 50% Travel will be required for this position.
As the Safety Manager, Services you will:
· Act as safety, health, and environmental technical advisor for the Service organization.
· Initiate and lead programs to create a sustainable world class safety culture.
· Communicate and engage people at all levels and roles.
· Identify, develop and/or Assist in the development of training curriculum and impliment required training sessions to educate employees on the safe and compliant work practices associated with Service activities.
· Lead the creation of infrastructure that supports occupational safety and health that meets regulatory requirements for the regional Service organization. This includes working with our customers to ensure the Service sites have Site safety plans, Site safety orientations, and site emergency actions plans.
· Responsible for reporting out on Service safety programs and status.
· Using leading and lagging indicators, analyze trends, identify and build action plans, and impliment initiatives to drive safety performance within the Service organization.
· Respond to, advise on-site and remote teams on, and report out on all safety incidents that occur within the service organization. This includes timely reporting, documentation, and close out of incidents with the Fluence safety enterprise tool.
· Lead, coordinate, and participate in root cause investigations of near misses, injuries, unsafe conditions, and incidents that do or could involve actual or potential liability; maintain records of pertinent data and compile required analysis reports on such investigations.
What will our ideal candidate bring to Fluence?
Bachelor's degree required, Occupational Safety related certifications (CSP, SMS, ASP, OHST) a plus
10+ years relevant experience in occupational safety and health in general industry and construction. Energy Storage or Power/Utility background a plus
Strong verbal and written communication skills required
Fluent in various computer applications including Microsoft Office suite
Detail oriented
Problem solving skills
Independently Motivated
To support our teams and their families beyond the workplace, Fluence provides an outstanding benefits package effective day one of employment!
Fluence provides medical benefits, employee resource group opportunities, 401K options and first-rate PTO/Vacation plans for valuable work life balance.
🔋 ERG Opportunities #diversity
🔋 Medical, Dental, Vision,
Fluence IS AN EQUAL OPPORTUNITY EMPLOYER and fully subscribes to the principles of Equal Employment Opportunity to ensure that all applicants and employees are considered for hire, promotion, and job status without regard to race, color, religion, sex, national origin, age, disability, veteran status, sexual orientation, marital or familial status.