Senior Supplier Quality Engineer - Batteries/Electrical Commodities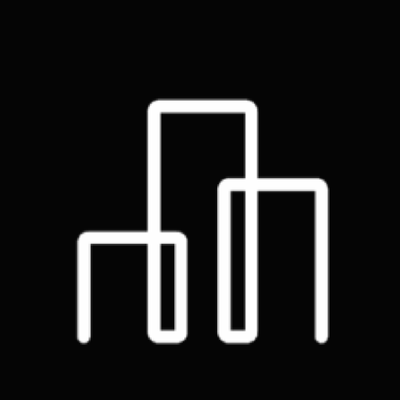 Advanced Microgrid Solutions
Other Engineering, Quality Assurance
China
Posted on Tuesday, November 7, 2023
About Fluence: Fluence Energy, Inc. (Nasdaq: FLNC) is a global market leader in energy storage products and services, and optimization software for renewables and storage. With a presence in over 47 markets globally, Fluence provides an ecosystem of offerings to drive the clean energy transition, including modular, scalable energy storage products, comprehensive service offerings, and the Fluence IQ Platform, which delivers AI-enabled SaaS products for managing and optimizing renewables and storage from any provider. Fluence is transforming the way we power our world by helping customers create more resilient and sustainable electric grids.
OUR CULTURE AND VALUES
We are guided by our passion to transform the way we power our world. Achieving our goals requires creativity, diversity of ideas and backgrounds, and building trust to effect change and move with speed.
We are Leading
Fluence currently has thousands of MW of energy storage projects operated or awarded worldwide in addition to the thousands of MW of projects managed by our trading platform—and we are growing every day.
We are Responsible
Fluence is defined by its unwavering commitment to safety, quality, and integrity.
We are Agile
We achieve our goals and meet our customer's needs by cultivating curiosity, adaptability, and self-reflection in our teams.
We are Fun
We value the diversity in thought and experience of our coworkers and customers. Through honest, forthcoming, and respectful communications we work to ensure that Fluence is an inclusive and welcoming environment for all.
Do others come to you for your subject matter expertise? Are you excited by the challenge of working in a start-up atmosphere with a purpose? Do you thrive managing proactive activities related to warranty and supplier quality management?
Part of the Global Production Operations under Global Safety & Quality team, the Commodity Supplier Quality Manager leads a group of Commodity focused engineers who oversees supplier quality related issues in their assigned equipment:
•Commodity quality related issues point of escalation for direct Fluence supplied equipment and BOP supplied equipment
•Manages and ensures support is available to commodity focused activities such as:
oNew equipment qualification
oDrive Root Cause Analysis of commodity issues related to functionality and quality
•Monitor, analyze and report commodity related issues to enable short and long-term resolutions.
Fluence is defined by its unwavering commitment to safety, quality, and integrity. We take personal ownership in what we do, developing trust in our relationships with internal and external stakeholders. We firmly believe in having honest, forthcoming, and fair communications. In this role you will:
•Responsible for ensuring that equipment, components, and products related to their designated commodity delivered from a supplier are in compliance with manufacturing specifications, Fluence technical specification and applicable customer standards.
•Responsible to drive programs to increase organization's input in reporting supplier quality issues to enable improvement plans and strengthen quality culture within the organization.
•Acts as the escalation point and ensure the Regional Supplier Quality team maintains an active stance in being the main point of contact for the investigation and resolution of all product quality issues discovered and for interacting with the relevant local stakeholders on such issues.
•Lead the team to monitor the product quality and compliance activities to ensure current regulatory expectations are met in collaboration with local/global procurement team and Supplier Quality Planning & Development team.
•Support the Supplier Quality Surveillance manager in carrying out surveillance inspections and the SQPD team in performing supplier process and surveillance audits.
•Escalation point of Regional SQA team to push close out of supplier corrective action request (SCARs).
•Maintain supplier quality records and closely work with Supplier Quality Planning and Development.
•Lead and drive actions the to ensure key performance indicators of supplier and SQA team are achieved timely, and devise recovery plans as needed.
Here at Fluence, we strive to continuously improve, be intellectually curious and be adaptive to our customers and employee's needs. Collaboration is key, both in our partnerships with our customers, and with each other. Fluence prioritizes the most critical efforts that allow for the greatest impact.
Fun
Working on transforming a fundamental part of our society is exciting and fulfilling. It requires creativity, diversity of ideas and backgrounds, and building trust to effect change and move with speed. We respect our coworkers and customers. We listen to what others have to say, and we are inclusive.
This position, although located in the US, will be working with team members around the globe. The expected travel is around 30% including international.
Key Deliverables
•Root Cause Analysis reports – Quality defects
•Lessons Learnt or Quality Bulletins
•Technical review reports –Battery/ electrical commodity / supplied goods analysis on NC trends, improvement, etc
•Supplier Audit Reports
• Monthly reports to management
What does a qualified candidate bring to Fluence?
•Bachelor's degree in Electrical/Chemical Engineering or equivalent required
•5+ years relevant supplier Quality experience in supplier quality role focused on electrical equipment such Battery and other energy storage auxiliaries
•Experience including quality control of batteries or electronic devices. Quality assurance work is desired
•Knowledge of other methods such as Root Cause Analysis, Supplier Management System, FMEA, Control Plan
•Knowledge of ISO 9001standards (lead-auditor certification is ideal, internal audit)
•Global mindset with experience working in an international/multi-cultural matrix environment
•Strong verbal and written communication skills required - English and Chinese
•Self-starter, results oriented and process driven
•Strong Problem-solving skills
•Energy Storage knowledge preferred but not required
Fluence IS AN EQUAL OPPORTUNITY EMPLOYER and fully subscribes to the principles of Equal Employment Opportunity to ensure that all applicants and employees are considered for hire, promotion, and job status without regard to race, color, religion, sex, national origin, age, disability, veteran status, sexual orientation, marital or familial status.