Delivery Director_Germany (m/f/d)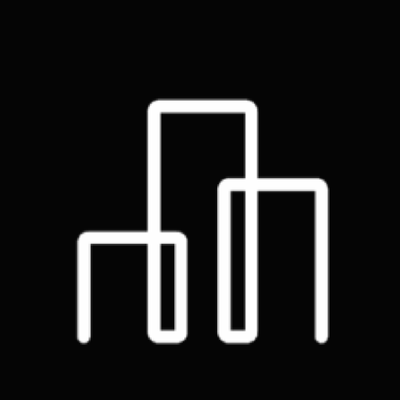 Advanced Microgrid Solutions
Erlangen, Germany
Posted on Wednesday, November 1, 2023
About Fluence: Fluence Energy, Inc. (Nasdaq: FLNC) is a global market leader in energy storage products and services, and optimization software for renewables and storage. With a presence in over 47 markets globally, Fluence provides an ecosystem of offerings to drive the clean energy transition, including modular, scalable energy storage products, comprehensive service offerings, and the Fluence IQ Platform, which delivers AI-enabled SaaS products for managing and optimizing renewables and storage from any provider. Fluence is transforming the way we power our world by helping customers create more resilient and sustainable electric grids.
OUR CULTURE AND VALUES
We are guided by our passion to transform the way we power our world. Achieving our goals requires creativity, diversity of ideas and backgrounds, and building trust to effect change and move with speed.
We are Leading
Fluence currently has thousands of MW of energy storage projects operated or awarded worldwide in addition to the thousands of MW of projects managed by our trading platform—and we are growing every day.
We are Responsible
Fluence is defined by its unwavering commitment to safety, quality, and integrity.
We are Agile
We achieve our goals and meet our customer's needs by cultivating curiosity, adaptability, and self-reflection in our teams.
We are Fun
We value the diversity in thought and experience of our coworkers and customers. Through honest, forthcoming, and respectful communications we work to ensure that Fluence is an inclusive and welcoming environment for all.
IHRE AUFGABEN
-Regelmäßiges Reporting des Projektfortschritts an die EMEA- und Geschäftsleitung
-P&L Verantwortung für alle Projekte der BU Deutschland
-Führung des Teams bestehend aus Delivery-, Package und Commercial Managers
-Aufbau- und Pflege der Beziehungen zu unseren Stakeholdern
-Zusammenarbeit mit anderen BU Units, Produkt- und Vertriebsteams
-Steuerung der Teams und Lieferanten sowie Lösen von Ziel- und Interessenskonflikten
-Projekt-Controlling
IHR PROFIL
-Erfolgreich abgeschlossenes Studium der Elektrotechnik oder vergleichbar
-Mehrjährige vergleichbare Tätigkeit im Multiprojektmanagment komplexer, großer Projekte (Projektvolumina > 300 Mio. Euro)
-Berufserfahrung in relevanten Branchen wie Stromnetzeinfrastuktur, Anlagenbau oder erneuerbare Energien
-Zertifizierung bzw. nachgewiesene Erfahrungen bei der Anwendung von Standard-Methoden im Projektmanagement
-Faible für Zahlen sowie Controlling
-Ausgeprägte Kunden- und Ergebnisorientierung, strukturierte, zuverlässige Arbeitsweise, Delegationsfähigkeit und Belastbarkeit
-Überzeugungskraft im Umgang mit Stakeholdern
-Führerschein Klasse 3, Reisebereitschaft (bis 40%)
-Deutsch auf muttersprachlichem Niveau, sehr gute Englischkenntnisse in Wort und Schritt
-Sehr gute Kommunikations- und Präsentationsfähigkeiten
Fluence IS AN EQUAL OPPORTUNITY EMPLOYER and fully subscribes to the principles of Equal Employment Opportunity to ensure that all applicants and employees are considered for hire, promotion, and job status without regard to race, color, religion, sex, national origin, age, disability, veteran status, sexual orientation, marital or familial status.