Senior Director of Tax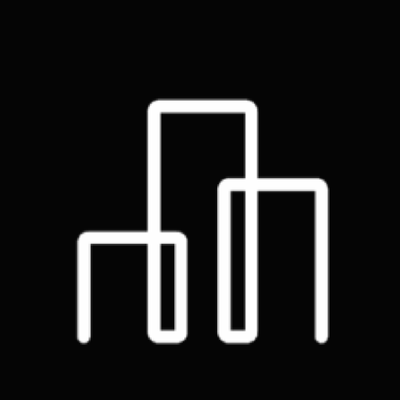 Advanced Microgrid Solutions
Sales & Business Development
San Francisco, CA, USA
Posted on Tuesday, October 31, 2023
About Fluence: Fluence Energy, Inc. (Nasdaq: FLNC) is a global market leader in energy storage products and services, and optimization software for renewables and storage. With a presence in over 47 markets globally, Fluence provides an ecosystem of offerings to drive the clean energy transition, including modular, scalable energy storage products, comprehensive service offerings, and the Fluence IQ Platform, which delivers AI-enabled SaaS products for managing and optimizing renewables and storage from any provider. Fluence is transforming the way we power our world by helping customers create more resilient and sustainable electric grids.
OUR CULTURE AND VALUES
We are guided by our passion to transform the way we power our world. Achieving our goals requires creativity, diversity of ideas and backgrounds, and building trust to effect change and move with speed.
We are Leading
Fluence currently has thousands of MW of energy storage projects operated or awarded worldwide in addition to the thousands of MW of projects managed by our trading platform—and we are growing every day.
We are Responsible
Fluence is defined by its unwavering commitment to safety, quality, and integrity.
We are Agile
We achieve our goals and meet our customer's needs by cultivating curiosity, adaptability, and self-reflection in our teams.
We are Fun
We value the diversity in thought and experience of our coworkers and customers. Through honest, forthcoming, and respectful communications we work to ensure that Fluence is an inclusive and welcoming environment for all.
Fluence is a global leader in energy storage solutions, committed to revolutionizing the energy industry through innovative technology and sustainable practices. We are seeking a strategic and experienced Senior Director of Tax to lead our tax department. This role presents an exciting opportunity to shape the financial landscape of a dynamic organization dedicated to building a sustainable future.
Position Summary:
As the Senior Director of Tax, reporting to the Chief Accounting Officer, you will be a key leader in Fluence, responsible for overseeing all aspects of the company's tax strategy, compliance, and planning. Your role will involve managing a team of approximately ten, collaborating with cross-functional teams, providing strategic tax guidance, and ensuring compliance with applicable laws and regulations. Your expertise will contribute significantly to Fluence's financial health and growth.
Key Competencies:
1. Strategic Tax Planning:
· Tax Strategy: Develop and execute comprehensive tax strategies aligned with business goals, minimizing tax liabilities and optimizing financial performance. Oversee the company's tax provision and accounting.
· International Taxation: Expertise in international tax matters, including transfer pricing, VAT/GST, and local tax regulations, working with local resources.
2. Leadership and Collaboration:
· Team Leadership: Lead and inspire a team of tax professionals, fostering a collaborative and high-performance work environment.
· Cross-functional Collaboration: Collaborate effectively with finance, legal, and business teams to provide expert tax advice on various initiatives.
3. Compliance and Reporting:
· Tax Compliance: Ensure accurate and timely filing of all tax returns, including federal, state, and international jurisdictions.
· Financial Reporting: Oversee tax provisions and disclosures in financial statements, adhering to accounting standards and regulatory requirements.
4. Tax Research and Analysis:
· Legal Compliance: Stay updated on changes in tax laws and regulations, ensuring the company's compliance and advising on potential impacts.
· Risk Management: Identify and mitigate tax-related risks, ensuring the company's financial activities are conducted within legal parameters.
5. Financial Acumen:
· Financial Analysis: Analyze financial data to identify tax optimization opportunities and make strategic recommendations to the executive team.
· Budget Management: Manage the tax department budget efficiently, optimizing resources for maximum impact.
6. Negotiation and Advocacy:
· Audit Management: Manage tax audits efficiently, negotiating with tax authorities to resolve issues and minimize tax exposure.
· Advocacy: Advocate for the company's tax positions, ensuring compliance while maximizing tax efficiency.
What will the ideal candidate bring to Fluence?
Bachelor's degree in accounting, Finance, or related field.
Master's degree in Taxation or CPA certification required.
Minimum of 12 years of progressive experience in tax management, preferably in a global organization within the energy or technology sector.
In-depth knowledge of tax laws, regulations, and compliance requirements in various jurisdictions.
Strong analytical and problem-solving skills, with the ability to interpret complex tax regulations and provide actionable insights.
Excellent leadership and interpersonal skills, with the ability to collaborate effectively with diverse teams and stakeholders, including the company's audit firm, and professional advisors.
Experience with ERP systems and tax software for efficient tax compliance and reporting.
Proven track record in leading successful tax strategies, managing tax audits, and implementing efficient tax processes.
At Fluence we are dedicated to building a diverse, inclusive, and authentic workplace; if you are excited about this role but your past experience doesn't align perfectly with every qualification in the job description, we encourage you to apply!
Medical, Dental, Vision, Life and Pet Insurance
#energy #sustainability #inclusionmatters
Fluence IS AN EQUAL OPPORTUNITY EMPLOYER and fully subscribes to the principles of Equal Employment Opportunity to ensure that all applicants and employees are considered for hire, promotion, and job status without regard to race, color, religion, sex, national origin, age, disability, veteran status, sexual orientation, marital or familial status.