Business Development Manager - Fluence Digital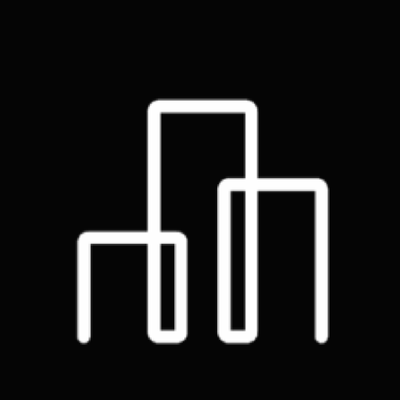 Advanced Microgrid Solutions
Sales & Business Development
Singapore
Posted on Tuesday, October 31, 2023
Fluence (Nasdaq: FLNC) is a global market leader in energy storage products and services and digital applications for renewables and storage. With a presence in 30 global markets, Fluence provides an ecosystem of offerings to drive the clean energy transition, including modular, scalable storage products, comprehensive service offerings, and the Fluence IQ platform, which delivers AI-enabled digital applications for managing and optimizing storage and renewables. The company is transforming the way we power our world by helping customers create more resilient and sustainable electric grids. For more information, please visit
fluenceenergy.com
.
OUR CULTURE AND VALUES
We are guided by our passion to transform the way we power our world. Achieving our goals requires creativity, diversity of ideas and backgrounds, and building trust to effect change and move with speed.
We are Leading
Fluence currently has thousands of MW of energy storage projects operated or awarded worldwide in addition to the thousands of MW of projects managed by our trading platform—and we are growing every day.
We are Responsible
Fluence is defined by its unwavering commitment to safety, quality, and integrity.
We are Agile
We achieve our goals and meet our customer's needs by cultivating curiosity, adaptability, and self-reflection in our teams.
We are Fun
We value the diversity in thought and experience of our coworkers and customers. Through honest, forthcoming, and respectful communications we work to ensure that Fluence is an inclusive and welcoming environment for all.
This position will be within the Fluence Digital business unit. Fluence Digital's IQ platform uses artificial intelligence, advanced price forecasting, portfolio optimization and market bidding to ensure energy storage and flexible generation assets are optimally participating in wholesale electricity markets.
The Business Development Manager will be an integral member of Fluence Digital's APAC Commercial team, actively influencing Fluence Digital's sales and business development efforts. The role is primarily focused on leading the direct sales and channel partnership activities for Fluence Digital's innovative asset performance management software solution. The role will focus on the South-East Asian market, including several countries across the region, with a focus on Phillipines, Singapore, Thailand, Malaysia, Vietnam and other countries as required.
The role is based in Singapore (remote candidates will be considered) and will report to the Director of Business Development, with close interaction with the Product, Customer Success, and Strategy teams. The role will grow over time as Fluence scales its SaaS products to new customers, types of energy assets, and markets.
Responsibilities
Support the growth of the Fluence Digital's Asset Performance Management solution in the South-east Asian market through direct sales
Support and refine the go-to-market strategy in South-east Asia, including partnership and channel models
Identify, approach, and negotiate with potential companies to establish new channel partnerships
Lead the end-to-end sales process by preparing customer-ready presentations, pitching Fluence Digital's software to potential customers, managing customer qualification, deal scoping, structuring, negotiation, and deal closing
Maintain accurate records in Fluence Digital's customer relationship management system, and support the continuous development of Business Development processes and tools
Track maturation of Fluence Digital's competitive environment to inform Fluence Digital positioning, product offering, and go-to-market strategy
Leverage first-hand experience in the South-east Asian market to provide input into the Fluence Digital product roadmap and strategy, including identifying and sizing new market opportunities
Identify unmet needs and customer pain points through a deep understanding of our customers, their needs and feedback
Requirements
7 or more years of experience including experience in a software business development or sales role
Experience in the renewable energy in the region is preferred
SaaS company experience, and experience with business / enterprise customers, highly preferred
Degree in Commerce, Engineering, Science or another analytical field required.
Ability to build and maintain robust and collaborative relationships with a wide range of user types, across geographies, company and asset types, and use cases
Eagerness to work in collaborative, dynamic, and team-based environments
Willingness to learn quickly on-the-job across a range of technical subject matters
Fluence IS AN EQUAL OPPORTUNITY EMPLOYER and fully subscribes to the principles of Equal Employment Opportunity to ensure that all applicants and employees are considered for hire, promotion, and job status without regard to race, color, religion, sex, national origin, age, disability, veteran status, sexual orientation, marital or familial status.