Lead Grid Modelling Engineer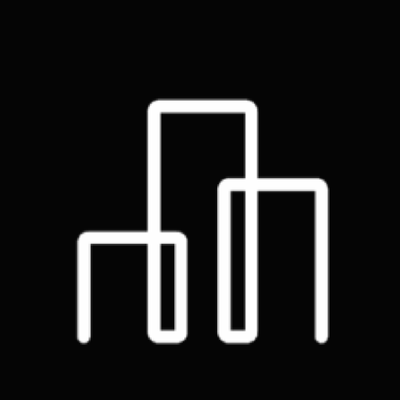 Advanced Microgrid Solutions
Bengaluru, Karnataka, India
Posted on Thursday, October 26, 2023
About Fluence: Fluence Energy, Inc. (Nasdaq: FLNC) is a global market leader in energy storage products and services, and optimization software for renewables and storage. With a presence in over 47 markets globally, Fluence provides an ecosystem of offerings to drive the clean energy transition, including modular, scalable energy storage products, comprehensive service offerings, and the Fluence IQ Platform, which delivers AI-enabled SaaS products for managing and optimizing renewables and storage from any provider. Fluence is transforming the way we power our world by helping customers create more resilient and sustainable electric grids.
OUR CULTURE AND VALUES
We are guided by our passion to transform the way we power our world. Achieving our goals requires creativity, diversity of ideas and backgrounds, and building trust to effect change and move with speed.
We are Leading
Fluence currently has thousands of MW of energy storage projects operated or awarded worldwide in addition to the thousands of MW of projects managed by our trading platform—and we are growing every day.
We are Responsible
Fluence is defined by its unwavering commitment to safety, quality, and integrity.
We are Agile
We achieve our goals and meet our customer's needs by cultivating curiosity, adaptability, and self-reflection in our teams.
We are Fun
We value the diversity in thought and experience of our coworkers and customers. Through honest, forthcoming, and respectful communications we work to ensure that Fluence is an inclusive and welcoming environment for all.
Lead Grid Modelling Engineer
Fluence Office: IND-Bangalore
Reports to: APAC Grid Connection Manager as part of the APAC Delivery group will be involved in managing and performing grid connection studies.
About us: Fluence is a global leader in energy storage solutions, revolutionizing the way we integrate renewable energy into electricity systems. We are seeking a highly skilled Lead Grid Connections Engineer to play a pivotal role in ensuring the seamless integration of Battery Energy Storage Systems (BESS).
Primary Responsibilities
•
Support assessment of BESS solutions to comply with Generator Performance Standards (GPS) for grid connections.
•
Manage grid modelling studies for BESS system grid connections, including model troubleshooting and technical support.
•
Undertake preliminary modelling and assessments (such as Model Acceptance Tests)
•
Management and provision of registration (R1) and commissioning (R2) documents and technical information (such as performance curves, datasheets, model user guides (RUGs) etc.) and provision of project-specific documents when required.
•
Collaboration with design teams for preparation of key design items affecting grid connections, including voltage control strategy, plant performance curves etc,
•
Review and inform BESS and BoP designs for grid connected BESS assets to ensure GPS and Registration compliance.
•
Manage stakeholders (internal, customer, consultant, regulatory etc.) to ensure grid connections are achieved end-to-end in a timely manner, including attending meetings and providing progress reports.
•
Assist technical teams in maintaining and updating proprietary PPC and OEM dynamic models.
Secondary Responsibilities
•
Conduct feasibility and locational studies utilizing dynamic and grid models to identify and evaluate opportunities.
•
Support modelling requirements and activities in the Asia-Pacific region.
•
Collaborate with technical teams to develop new PPC solutions.
Qualifications
•
Engineering degree in Electrical or Power Systems
•
PhD or Master's in Power Systems preferred
• 5-8 years of experience, preferably in the energy sector
Competencies
•
Experience in review of grid connection compliance design.
•
National Electricity Market (NEM) grid connection experience, especially BESS Generator Performance Standards (GPS) and Registration experience preferred
•
Generator and power systems modelling experience
•
Experience with PSS/E, PSCAD, Power Factory software
•
Experience in negotiation with major stakeholders, such as clients, consultants, contractors and authorities
•
Experience in high pressure environment
Fluence IS AN EQUAL OPPORTUNITY EMPLOYER and fully subscribes to the principles of Equal Employment Opportunity to ensure that all applicants and employees are considered for hire, promotion, and job status without regard to race, color, religion, sex, national origin, age, disability, veteran status, sexual orientation, marital or familial status.