Project Engineer_Nordics&Baltics (m/f/d)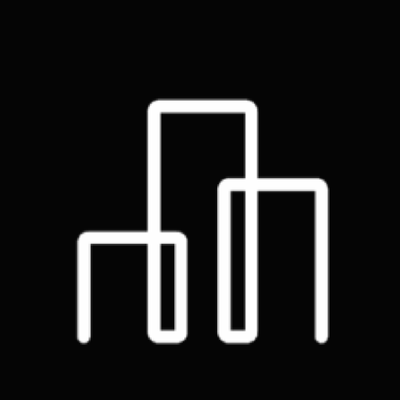 Advanced Microgrid Solutions
Amsterdam, Netherlands
Posted on Tuesday, October 24, 2023
About Fluence: Fluence Energy, Inc. (Nasdaq: FLNC) is a global market leader in energy storage products and services, and optimization software for renewables and storage. With a presence in over 47 markets globally, Fluence provides an ecosystem of offerings to drive the clean energy transition, including modular, scalable energy storage products, comprehensive service offerings, and the Fluence IQ Platform, which delivers AI-enabled SaaS products for managing and optimizing renewables and storage from any provider. Fluence is transforming the way we power our world by helping customers create more resilient and sustainable electric grids.
OUR CULTURE AND VALUES
We are guided by our passion to transform the way we power our world. Achieving our goals requires creativity, diversity of ideas and backgrounds, and building trust to effect change and move with speed.
We are Leading
Fluence currently has thousands of MW of energy storage projects operated or awarded worldwide in addition to the thousands of MW of projects managed by our trading platform—and we are growing every day.
We are Responsible
Fluence is defined by its unwavering commitment to safety, quality, and integrity.
We are Agile
We achieve our goals and meet our customer's needs by cultivating curiosity, adaptability, and self-reflection in our teams.
We are Fun
We value the diversity in thought and experience of our coworkers and customers. Through honest, forthcoming, and respectful communications we work to ensure that Fluence is an inclusive and welcoming environment for all.
TASKS
Manage external engineering firms, subcontractors and internal engineering disciplines (civil, electrical, network, permitting) to achieve on time, on budget, and high-quality completion of project deliverables
Responsible for ensuring that deliverables meet contractual requirements, are constructable, and that country / regional impacts to design / cost are considered by engineering functions
Manage internal and external design review meetings and verify compliance with the Fluence internal quality program according to ISO 9001 regulations. Drive a culture of value engineering and encourage innovation and innovative approaches for best-in-class system design / constructability
Support Project Procurement by developing construction and electrical equipment specifications and performing technical reviews of vendor and subcontractor technical proposals
Review internal and subcontractors design to ensure compliance with project requirements and contractual obligations
Taking full responsibility on assigned Core Only projects or EPC up to MV connection in a challenging environment
Escalation management for assigned projects
Executing projects related to Fluence' safety KPIs
Contribute on improving (internal) processes & structures between the groups
Travel throughout EMEA
LINK TO FLUENCE CORE VALUES
LEADING
Provide leadership by example on assigned projects and within solution engineering team
AGILE
Consistently consider and be prepared for project adjustments to enable meeting dynamically changing requirements
RESPONSIBLE
Ensure that assigned projects are executed according to plan and fulfill highest safety standards
FUN
Support an environment for co-workers and customers, where people are satisfied and motivated to work.
SKILL REQUIREMENTS
Bachelor's / Master's degree in electrical engineering (or equivalent)
Further certified technical trainings beneficial
Minimum of 2 years of relevant work experience with design of power systems for utility installations, PV plants, Battery Storage Systems in the EMEA region
Knowledge in engineering, procurement and construction (EPC) for high voltage systems, wind, solar, or conventional power generation
Familiarity with applicable codes, standards and regulations used in EMEA Region
Good Leadership skills
Solution- orientated mindset
Experience in coordinating projects and multiple stakeholders
Good communication skills
Fluency in English
Other language skills beneficial
CONNECTION TO FLUENCE COMPETENCIES
DELIVERING EXCELLENCE
Deliver assigned projects to satisfaction of all stakeholders
THRIVING TOGETHER
Build strong cooperation within and across teams, incl. good collaborations with external partners and customers
FIERCELY INNOVATE
Continuously identify and develop opportunities to improve solutions to better meet customer needs
REQUIRED CERTIFICATES
Fluence safety trainings
International travel – health certificate (if required for critical countries)
Fluence IS AN EQUAL OPPORTUNITY EMPLOYER and fully subscribes to the principles of Equal Employment Opportunity to ensure that all applicants and employees are considered for hire, promotion, and job status without regard to race, color, religion, sex, national origin, age, disability, veteran status, sexual orientation, marital or familial status.