Network & Controls Engineer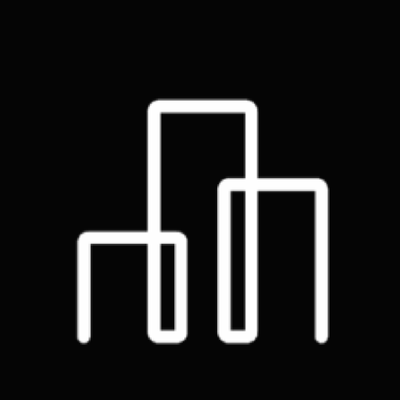 Advanced Microgrid Solutions
Houston, TX, USA
Posted on Tuesday, October 24, 2023
About Fluence: Fluence Energy, Inc. (Nasdaq: FLNC) is a global market leader in energy storage products and services, and optimization software for renewables and storage. With a presence in over 47 markets globally, Fluence provides an ecosystem of offerings to drive the clean energy transition, including modular, scalable energy storage products, comprehensive service offerings, and the Fluence IQ Platform, which delivers AI-enabled SaaS products for managing and optimizing renewables and storage from any provider. Fluence is transforming the way we power our world by helping customers create more resilient and sustainable electric grids.
OUR CULTURE AND VALUES
We are guided by our passion to transform the way we power our world. Achieving our goals requires creativity, diversity of ideas and backgrounds, and building trust to effect change and move with speed.
We are Leading
Fluence currently has thousands of MW of energy storage projects operated or awarded worldwide in addition to the thousands of MW of projects managed by our trading platform—and we are growing every day.
We are Responsible
Fluence is defined by its unwavering commitment to safety, quality, and integrity.
We are Agile
We achieve our goals and meet our customer's needs by cultivating curiosity, adaptability, and self-reflection in our teams.
We are Fun
We value the diversity in thought and experience of our coworkers and customers. Through honest, forthcoming, and respectful communications we work to ensure that Fluence is an inclusive and welcoming environment for all.
Fluence seeks a Network and Controls Engineer that owns the technical scope for
assigned Fluence projects under the guidance of Senior Management. The role will serve
as the technical point of contact to the Fluence project team, customers, regulatory and
other officials, as well as key supply chain and service partners for the assigned project.
Fluence is defined by its unwavering commitment to safety, quality, and integrity. We take
personal ownership in what we do, developing trust in our relationships with internal and
external stakeholders. We firmly believe in having honest, forthcoming, and fair
communications. In this role you will:
• Serve as the main point of contact for network and controls engineering through the
project's life-cycle.
• Be responsible for the specification, design, testing, and startup of Fluence OS (FOS)
and Fluence network solutions for different projects. Examples include Energy
Management Systems, Digital Control Systems for the industry including PLCs, HMIs,
Management Systems, Digital Control Systems for the industry including PLCs, HMIs,
Data Collectors, and other typical components in ICS networks. Additional application specific training will be provided for commissioning support.
• Manage external engineering firms, subcontractors, and internal engineering disciplines
(electrical, manufacturing, fire suppression, product) to meet on time, on budget, and
with high-quality completion of project deliverables.
• The candidate will be responsible for ensuring deliverables meet contractual
requirements, are constructible, and that country / regional impacts to design / cost are
considered by engineering functions.
• Support in the management of internal and external design review meetings and verify
compliance with the Fluence internal quality program certified to ISO 9001. Drive a
culture of value engineering and encourage innovation and innovative approaches for
best-in-class system design / constructability
• Review all designs to ensure compliance with project requirements and contractual
obligations.
• Support in the resolution of technical issues surrounding the project lifecycle.
• Manage the development, coordination, review and technical oversight of engineering
and design of one to two contracted energy storage projects at various stages.
• Maintain knowledge of applicable codes, standards, and certifications in the Energy
Storage Industry and support project leadership in acquiring jurisdictional approvals.
• Knowledge and experience in Renewable Energy and the execution of Engineering
Procurement Construction Processes.
• Support the development and management of internal process and tools utilized by
the engineering team.
• Most task deployment and configuration task can be performed remotely, but the
candidate must possess the ability to travel to job sites as needed to achieve project
success.
What does the ideal candidate bring to Fluence?
Bachelors or Master's degree or equivalent in engineering and a minimum of 5 years related experience.
Able to provide practical remote technical support as needed to other team
members.
Proven success on challenging projects where you made key contributions while
demonstrating ownership, creativity, and initiative.
Demonstrated ability and interest in engineering design; ability to write specifications
and work plans for others to implement.
Passion for your work, and communication skills such that your passion motivates
colleagues, clients, suppliers, and contractors.
Ability to work in a manner consistent with the Fluence values of Leadership,
Agility, Responsiveness, and Fun.
Deep knowledge and experience executing engineering for EPC-type power
projects that are inclusive of SCADA, Communication and Controls Systems, PCS
Controls, Battery Management Systems, and Low, Medium, and High Voltage
Electrical Systems.
Eager to be part of a fast-growing company and primed to be a leader in a
rapidly energy sector.
Strong ability to manage several projects with time-sensitive project deliverables
simultaneously with minimal support from management, with the drive to deliver
them on budget, and to the satisfaction of the customer.
Strong written and oral communication skills, including the ability to present
ideas and suggestion clearly and effectively to internal and external audiences.
Desire to learn new skills, business applications and equipment platforms.
Preferred Experience:
Bachelor's Degree in Electrical Engineering or Industrial Engineering; other bachelor's degrees in engineering may be considered.
Experience creating system designs for simple and complex network infrastructure.
Minimum five years' experience as a network and controls engineer.
Ethernet Networking (Switches, Routers, Firewalls, IP Addressing).
Knowledge and experience with SCADA protocols such as: IEC60870-5-101/103/104, IEC 61850 MMS, DNP3 & Modbus.
Working knowledge on PLC soft logicIEC 61131, SEL Relays & Meters, Siemens Relays & Meters & SCADA Gateways & DataConcentrators.
Serial Communications (RS-485, RS-282)
Fluence IS AN EQUAL OPPORTUNITY EMPLOYER and fully subscribes to the principles of Equal Employment Opportunity to ensure that all applicants and employees are considered for hire, promotion, and job status without regard to race, color, religion, sex, national origin, age, disability, veteran status, sexual orientation, marital or familial status.