Senior Manager Transformation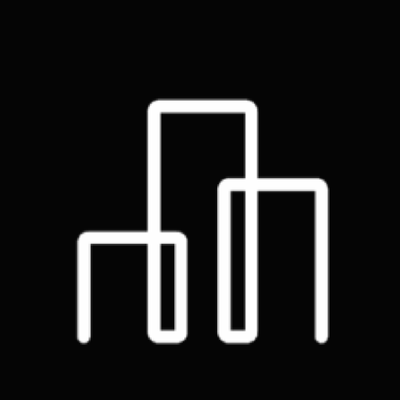 Advanced Microgrid Solutions
Arlington, VA, USA
Posted on Thursday, October 19, 2023
About Fluence: Fluence Energy, Inc. (Nasdaq: FLNC) is a global market leader in energy storage products and services, and optimization software for renewables and storage. With a presence in over 47 markets globally, Fluence provides an ecosystem of offerings to drive the clean energy transition, including modular, scalable energy storage products, comprehensive service offerings, and the Fluence IQ Platform, which delivers AI-enabled SaaS products for managing and optimizing renewables and storage from any provider. Fluence is transforming the way we power our world by helping customers create more resilient and sustainable electric grids.
OUR CULTURE AND VALUES
We are guided by our passion to transform the way we power our world. Achieving our goals requires creativity, diversity of ideas and backgrounds, and building trust to effect change and move with speed.
We are Leading
Fluence currently has thousands of MW of energy storage projects operated or awarded worldwide in addition to the thousands of MW of projects managed by our trading platform—and we are growing every day.
We are Responsible
Fluence is defined by its unwavering commitment to safety, quality, and integrity.
We are Agile
We achieve our goals and meet our customer's needs by cultivating curiosity, adaptability, and self-reflection in our teams.
We are Fun
We value the diversity in thought and experience of our coworkers and customers. Through honest, forthcoming, and respectful communications we work to ensure that Fluence is an inclusive and welcoming environment for all.
ABOUT THE POSITION:
Location: Hybrid in Arlington, VA. You must reside within a commutable distance to Arlington, VA.
Fluence is seeking a dedicated individual driven by a passion to address the most pressing and significant challenges of our era. We are searching for someone who is committed to transforming the way we power our world and accelerate a sustainable energy future.
We are in search of a Transformation Sr. Manager who can conceptualize, establish, and execute large-scale transformation projects spanning various functions and regions with the goal of achieving growth and a positive margin impact for Fluence.
We need a visionary and inventive leader who can break free from conventional thinking to uncover fresh opportunities for improvement and optimization within our diverse functions and regions.
The Transformation Sr. Manager will collaborate closely with corporate functions and regional organizations, ensuring a comprehensive overview and prioritization of the necessary transformation and continuous improvement efforts across Fluence.
Reporting to the Senior Director of Transformation, Quality, and Safety, the Sr. Manager Transformation will be focusing on:
•Leading large ongoing and upcoming transformation initiatives/projects at Fluence, managing both internal and external contributors to these vital projects with minimal guidance from the Senior Director.
•Overseeing a portfolio of multiple transformation initiatives; some led by the Sr. Manager and others driven by junior transformation professionals.
•Monitoring the progress of transformation projects and providing guidance to project teams to ensure successful outcomes.
•Guaranteeing the timely and comprehensive implementation of measures identified in transformation projects.
•Ensuring the successful implementation of the transformation initiative portfolio.
•Guiding junior transformation professionals and offering sparring sessions. • Proactively highlighting and managing risks in initiatives/projects.
•Continually scouting for and quantifying new optimization opportunities within Fluence across all functions and regions, and taking the initiative to launch new transformation projects.
•Maintaining an ongoing overview of the status of current transformation projects, facilitating regular updates to the management team. • Supporting the preparation and facilitation of high-level executive leadership meetings to foster effective alignment across ongoing management activities.
•This order begins with tasks that pertain directly to the core responsibilities of project management, then transitions to teamwork and collaboration, followed by expansion and improvement efforts, and concludes with communication and alignment with senior management.
What will our ideal candidate bring to Fluence?
Possess at least 2-3 years' experience in global strategy consulting or another high-paced environment with a strong track record of success - experience in Battery Energy Storage Systems or the renewable energy sector is a plus.
Shows a proven history of large-scale transformation projects, ideally gained from prior roles in strategy consulting or as a Project Sr. Manager in large corporations within the energy industry.
Exhibits expertise in managing senior stakeholders, including board level.
Demonstrates a robust understanding of global energy markets, including market participants and the stakeholder landscape.
Ideally, holds an MBA, Master's, or advanced degree, proofing their substantial analytical prowess.
Possesses excellent interpersonal and presentation skills, enabling the creation and effective communication of compelling arguments to diverse internal audiences.
Displays sound business judgment and a self-driven initiative.
Prove the ability to work autonomously with minimal supervision.
Thrives in dynamic, cross-functional team environments coordinating stakeholders from regional organizations, global functions, and the Transformation team within the fast-paced area of technical business.
Embraces an entrepreneurial spirit, consistently driven to accomplish objectives.
Shows a forward-leaning posture, demonstrating strong ownership and a diligent pursuit of novel opportunities.
At Fluence we are dedicated to building a diverse, inclusive, and authentic workplace; if you are excited about this role but your past experience doesn't align perfectly with every qualification in the job description, we encourage you to apply!
Medical, Dental, Vision, Life and Pet Insurance
#energy #sustainability #inclusionmatters
Fluence IS AN EQUAL OPPORTUNITY EMPLOYER and fully subscribes to the principles of Equal Employment Opportunity to ensure that all applicants and employees are considered for hire, promotion, and job status without regard to race, color, religion, sex, national origin, age, disability, veteran status, sexual orientation, marital or familial status.