Director of Service Operations Hub and Digital Service Center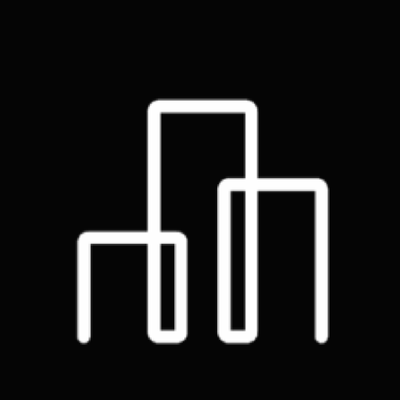 Advanced Microgrid Solutions
Operations
Bengaluru, Karnataka, India
Posted on Thursday, October 19, 2023
About Fluence: Fluence Energy, Inc. (Nasdaq: FLNC) is a global market leader in energy storage products and services, and optimization software for renewables and storage. With a presence in over 47 markets globally, Fluence provides an ecosystem of offerings to drive the clean energy transition, including modular, scalable energy storage products, comprehensive service offerings, and the Fluence IQ Platform, which delivers AI-enabled SaaS products for managing and optimizing renewables and storage from any provider. Fluence is transforming the way we power our world by helping customers create more resilient and sustainable electric grids.
OUR CULTURE AND VALUES
We are guided by our passion to transform the way we power our world. Achieving our goals requires creativity, diversity of ideas and backgrounds, and building trust to effect change and move with speed.
We are Leading
Fluence currently has thousands of MW of energy storage projects operated or awarded worldwide in addition to the thousands of MW of projects managed by our trading platform—and we are growing every day.
We are Responsible
Fluence is defined by its unwavering commitment to safety, quality, and integrity.
We are Agile
We achieve our goals and meet our customer's needs by cultivating curiosity, adaptability, and self-reflection in our teams.
We are Fun
We value the diversity in thought and experience of our coworkers and customers. Through honest, forthcoming, and respectful communications we work to ensure that Fluence is an inclusive and welcoming environment for all.
Fluence is seeking a passionate individual committed to using their talents to solve the most challenging and important problems of our time; helping to transform the way we power our world and accelerate a sustainable energy future.
Fluence is seeking a Head of Service Operations Hub and Digital Services Center to design and build up a Digital Services Center on remote monitoring and diagnostics structure with the aim to offer customer support to our customers and to develop and monetize digital services (e.g., customer reports on asset performance with recommendations on improvement potential).
We are seeking an entrepreneurial, innovative, and experienced leader who can think "out of the box" to craft the strategy for a Digital Services Center and mastering the successful ramp-up of it.
Reporting to the Global Services Head within the Business Operations and Transformation organization (CBOTO ), as well as being locally accountable to the India Managing director, the Head of Digital Services Center and Service Operations Hub will gain the responsibilities to:
•Host globally acting Services Team members of the global departments "Performance and Reliability" and "Service Strategy and Tools" pertaining to drive analysis and reports of global storage fleet performance as well as and operational service improvement.
•Build and manage the service operations issue resolution department (Service Operations Hub) and teams across the globe. This includes remote (/ field) staff and the central support center in Bangalore, India.
•Optimize issue resolution along cost, quality, issue resolution time and customer feedback.
•Hire, train and develop a team of technical solution experts capable of resolving standard operational issue of the energy storage equipment in the field.
•Establish the Service Operations Hub as initial single point of contact for all customer originated issues.
•Design and Maintain a Cost Allocation strategy
•Build up a culture of collaboration, quality, and trust that enables best-in-class (remote) support for our customers.
•Build clear Standard Operating Procedures and Escalation Processes including interfaces to other parts of Fluence.
•Identify trends and recurring/repeated issues and communicate internally to respective departments ensuring a sustainable issue resolution in collaboration with the global quality department.
•Manage to keep up high-quality support during growing the team according to Fluence's installed base growth.
•Build a department of career advancement opportunities for your team.
•Lead and contribute to other strategic projects as identified by management.
Fluence IS AN EQUAL OPPORTUNITY EMPLOYER and fully subscribes to the principles of Equal Employment Opportunity to ensure that all applicants and employees are considered for hire, promotion, and job status without regard to race, color, religion, sex, national origin, age, disability, veteran status, sexual orientation, marital or familial status.