Global Commercial Operations - Digital Process Owner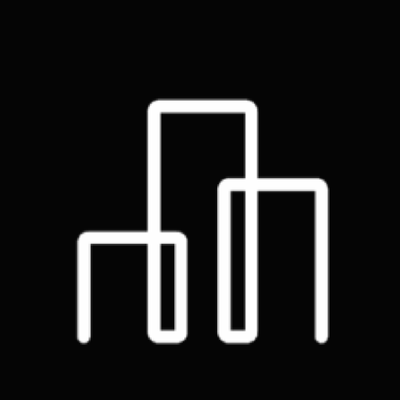 Advanced Microgrid Solutions
Operations
Arlington, VA, USA
Posted on Tuesday, October 17, 2023
About Fluence: Fluence Energy, Inc. (Nasdaq: FLNC) is a global market leader in energy storage products and services, and optimization software for renewables and storage. With a presence in over 47 markets globally, Fluence provides an ecosystem of offerings to drive the clean energy transition, including modular, scalable energy storage products, comprehensive service offerings, and the Fluence IQ Platform, which delivers AI-enabled SaaS products for managing and optimizing renewables and storage from any provider. Fluence is transforming the way we power our world by helping customers create more resilient and sustainable electric grids.
OUR CULTURE AND VALUES
We are guided by our passion to transform the way we power our world. Achieving our goals requires creativity, diversity of ideas and backgrounds, and building trust to effect change and move with speed.
We are Leading
Fluence currently has thousands of MW of energy storage projects operated or awarded worldwide in addition to the thousands of MW of projects managed by our trading platform—and we are growing every day.
We are Responsible
Fluence is defined by its unwavering commitment to safety, quality, and integrity.
We are Agile
We achieve our goals and meet our customer's needs by cultivating curiosity, adaptability, and self-reflection in our teams.
We are Fun
We value the diversity in thought and experience of our coworkers and customers. Through honest, forthcoming, and respectful communications we work to ensure that Fluence is an inclusive and welcoming environment for all.
ABOUT THE POSITION
Location - Hybrid Arlington, VA
Fluence is embarking on a digital transformation journey to enable the company's mission to create a sustainable, clean-energy future for future generations. Global ERP implementation will be at the core of the transformation and will be a strategic companywide initiative.
We are looking for talented and passionate individuals to join our digital transformation team. As a member of the digital transformation team, you will be responsible for working with stakeholders across the company to design and implement the SAP S4 HANA platform. This is a challenging but rewarding opportunity for individuals passionate about technology and sustainability. This is a unique opportunity to join a team that is at the forefront of the energy revolution. You will have the chance to work on cutting-edge technology, collaborate with talented people from all over the world, and make a real difference in the fight against climate change.
If you are interested in a challenging and rewarding career, we encourage you to apply.
As the Global Commercial Operations – Digital Process Owner, you will represent globally distributed deal teams in the digital transformation program, ensuring key process 'tooling' needs are clearly defined and included in the scope of the digital transformation program; owning clear touch points between ERP and CRM systems (e.g. for seamless sales-to-execution hand-off, change order processing, etc.); and engaging global deal teams in the transformation for effective change management. The Process Owner is an energetic thought leader, collaborating closely with global stakeholders and striking an effective balance between competing needs. The Process Owner reports to the Global Director of Commercial Operations
Responsibilities
-
Collaborate with the global commercial operations team, regional sales/solution engineering teams & other global stakeholders to understand, anticipate, and validate solution sales process tooling needs and translate these into documented, testable, prioritized digital transformation program requirements.
-
Be the chief advocate for global deal teams in development, configuration and quality assurance activities within the digital transformation program, e.g. participate in solution demos and educate digital transformation team members on sales process perspectives.
-
Be the chief representative of the digital transformation program to the globally distributed deal teams, sharing information in engaging formats, and ensuring their feedback is evaluated within the program.
-
Define & execute validation steps to ensure requirements have been met prior to deployment(s).
-
Create, update and effect ISO procedures & guidelines for key global commercial operations processes.
-
Lead & execute organizational readiness activities and establish clear metrics to ensure effective process adherence and tool usage, e.g. provide appropriate tool training, targeted auditing & coaching, and support.
-
Collect & maintain information on industry best "customer journey" practices; stay informed of relevant technical innovations in enterprise software to leverage in real enhancement of tools & processes.
-
Be a collaborative team member of the commercial team; participate in team meetings, step in for other team members as needed and feasible; contribute to a culture of respectful, open team communications.
What does the ideal candidate bring to Fluence?
Bachelor's degree in Business, Information Systems, or related fields.
8+ years of experience in business process definition & change management; strong understanding of the interaction between business process & technology
Strong understanding of the customer relationship journey in global sales of complex, engineered solutions
Experience with Customer Relationship Management (CRM) and Enterprise Resource Planning (ERP) systems, preferably Salesforce and SAP.
Effective verbal & written communicator (in English language); collaborative listener; ability to engage stakeholders through concise and interactive communications.
Strong attention to detail; ability to anticipate and effectively mitigate complex process risks.
Ability to work with large group of globally distributed stakeholders in a virtual collaboration environment.
Ability and willingness to travel nationally and internationally
Here are some of the benefits of joining our digital transformation team:
Competitive salary and benefits package
Collaborative and supportive work environment
Opportunities for professional development and growth
Chance to make a real difference in the world
Fluence IS AN EQUAL OPPORTUNITY EMPLOYER and fully subscribes to the principles of Equal Employment Opportunity to ensure that all applicants and employees are considered for hire, promotion, and job status without regard to race, color, religion, sex, national origin, age, disability, veteran status, sexual orientation, marital or familial status.