Director of Site Construction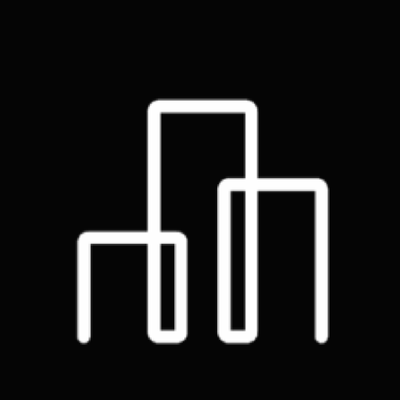 Advanced Microgrid Solutions
Manila, Philippines
Posted on Wednesday, October 11, 2023
About Fluence: Fluence Energy, Inc. (Nasdaq: FLNC) is a global market leader in energy storage products and services, and optimization software for renewables and storage. With a presence in over 47 markets globally, Fluence provides an ecosystem of offerings to drive the clean energy transition, including modular, scalable energy storage products, comprehensive service offerings, and the Fluence IQ Platform, which delivers AI-enabled SaaS products for managing and optimizing renewables and storage from any provider. Fluence is transforming the way we power our world by helping customers create more resilient and sustainable electric grids.
OUR CULTURE AND VALUES
We are guided by our passion to transform the way we power our world. Achieving our goals requires creativity, diversity of ideas and backgrounds, and building trust to effect change and move with speed.
We are Leading
Fluence currently has thousands of MW of energy storage projects operated or awarded worldwide in addition to the thousands of MW of projects managed by our trading platform—and we are growing every day.
We are Responsible
Fluence is defined by its unwavering commitment to safety, quality, and integrity.
We are Agile
We achieve our goals and meet our customer's needs by cultivating curiosity, adaptability, and self-reflection in our teams.
We are Fun
We value the diversity in thought and experience of our coworkers and customers. Through honest, forthcoming, and respectful communications we work to ensure that Fluence is an inclusive and welcoming environment for all.
This is a key executive responsible for the construction team delivering all Fluence projects in the APAC region. This role is accountable for establishing and evolving the vision of the APAC construction department.
APAC construction team is responsible for providing and overseeing construction deliverables and project support to meet our APAC committed project deliverables. The APAC organization is expanding rapidly, and this leader will be a key part of growing a discipline diverse team of project site managers, permit expeditors, and technical experts in the on time, on budget, and high-quality construction of Fluence projects.
Responsibilities
Proactively lead and manage project site construction team in different countries in APAC. Provide strong leadership from construction management, execution to successful handover to Services, working in close collaboration with relevant functional groups across APAC in different Countries. This position is highly specialized and requires a degree of proprietary knowledge to successfully carry out this role.
Proactively lead engineering reviews with the project teams and ensure that lessons learned have been implemented. Focus on constructability, cost-efficiency as well as design execution and site activate in an industry quality and to highest safety standards.
Direct the development of near and long-term resource planning with the functional teams to ensure high quality, safe, and well-managed project installations for full EPC wrap. This includes leadership development and team building, construction management and review of standards of performance, and continuous organizational improvement across functions in the APAC region.
Be responsible for ensuring all Fluence projects are delivered safely, to code, on time, on budget and to the customers' satisfaction. This will be done in conformance with international quality programs ISO9001 and ISO 45001 with an emphasis on continuous improvement.
Proactively work with customers in projects and at site, with suppliers, partners, procurement and sales functions as well as with project delivery stakeholders as necessary to ensure full life-cycle project deliverables are met in terms of quality and delivery excellence.
Project construction budget responsibility and regular reporting on status, financials and strategy is required with a strong ability to prepare and present during regular reviews.
Create a performance-based culture encouraging innovation and innovative approaches for best-in-class system design / constructability. Develop measurable goals and objectives for engineering that support the broader business objectives.
Provide guidance to sales teams to bound risk / opportunities on design and cost with imperfect / limited information.
Provide feedback on lessons and non-conformance costs back into the sales process for ongoing improvement on costing, risk management, timing, and quality. This work will be done in conformance with an internal quality program certified to ISO 9001 with an emphasis on continuous improvement.
Comfortable leading teams and reviewing engineering designs, establish engineering standards, manage engineering project schedules, budgets, people allocation across a portfolio of projects at various stages of life.
Incorporate strong communications skills and be able to represent Fluence in person and through written material with executives from key customers, regulatory and other officials, and with the leadership of key supply chain or service partners.
Ideal Candidate
Preferably with a degree in electrical engineer and a +10-year overall experience in renewable energy business with at least 5 years construction director experience in project management and electrical subsystems.
Relevant experience will be considered for non-electrical engineers.
Project Management Professional (PMP) certification or equivalent.
Ability to work in a manner consistent with the Fluence values of Leading, Agile, Responsible, and Fun. Ability to teach and cultivate those values throughout the Fluence organization.
Eager to be part of a fast-growing company and to be a leader in a rapidly developing part of the power sector.
Ability to manage a portfolio of time-sensitive project deliverables and deliver them on budget, and to the satisfaction of the customer.
Strong written and oral communication skills, including the ability to present ideas and suggestions clearly and effectively to internal and external audiences.
Proven ability to build and manage highly efficient and dynamic operational teams, providing guidance for delivery of complex projects with project management excellence.
Specialized in Battery Storage Technology and its constructability.
In depth experience in renewable sector is highly desirable.
Deep knowledge of EPC type power projects that include civil, medium voltage, and high voltage scope, their construction management, safety and quality, engineering, electrical sub-systems, utility practices, procurement and supply contracts and related industry practices.
Strong interpersonal skills with the ability to motivate others, influence without authority, and manage conflict situations with a can-do attitude.
Experience managing Site Managers and building high-performing organization with mutually beneficial long-term relationships.
Highly collaborative team player who fosters open communication and facilitates mutual understanding and cooperation between all stakeholders and inter-cultural teams.
Proven ability to balance conflicting priorities across multiple business units, to achieve organizational objectives.
Self-directed individual who is able to work with limited direction in a fast-paced environment.
Proven track record of success in Construction Management.
Experience creating and managing integrated timelines and budgets.
Proficient with Microsoft Office (e.g., Word, PowerPoint, Excel, Outlook, Project)
Questions? Message your Talent Acquisition Partner Directly:
Gera Cruz
Fluence IS AN EQUAL OPPORTUNITY EMPLOYER and fully subscribes to the principles of Equal Employment Opportunity to ensure that all applicants and employees are considered for hire, promotion, and job status without regard to race, color, religion, sex, national origin, age, disability, veteran status, sexual orientation, marital or familial status.