Supervision Engineer (m/f/d)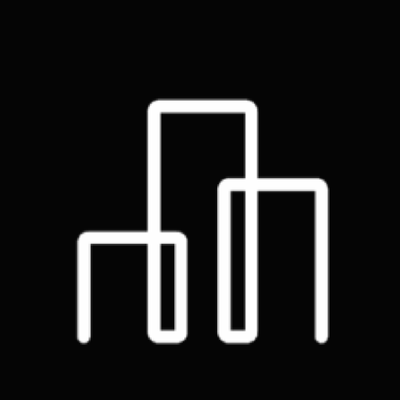 Advanced Microgrid Solutions
Erlangen, Germany
Posted on Tuesday, October 10, 2023
About Fluence: Fluence Energy, Inc. (Nasdaq: FLNC) is a global market leader in energy storage products and services, and optimization software for renewables and storage. With a presence in over 47 markets globally, Fluence provides an ecosystem of offerings to drive the clean energy transition, including modular, scalable energy storage products, comprehensive service offerings, and the Fluence IQ Platform, which delivers AI-enabled SaaS products for managing and optimizing renewables and storage from any provider. Fluence is transforming the way we power our world by helping customers create more resilient and sustainable electric grids.
OUR CULTURE AND VALUES
We are guided by our passion to transform the way we power our world. Achieving our goals requires creativity, diversity of ideas and backgrounds, and building trust to effect change and move with speed.
We are Leading
Fluence currently has thousands of MW of energy storage projects operated or awarded worldwide in addition to the thousands of MW of projects managed by our trading platform—and we are growing every day.
We are Responsible
Fluence is defined by its unwavering commitment to safety, quality, and integrity.
We are Agile
We achieve our goals and meet our customer's needs by cultivating curiosity, adaptability, and self-reflection in our teams.
We are Fun
We value the diversity in thought and experience of our coworkers and customers. Through honest, forthcoming, and respectful communications we work to ensure that Fluence is an inclusive and welcoming environment for all.
The Energy Storage Supervision Engineer will:
•Lead efforts to achieve cold commissioning completion, handover from installation to site testing for Fluence project.
•Oversee complete cold commissioning of the following systems: project networks, communications, and control systems; balance of plant relay protection, metering, HVAC, fire suppression, and electrical systems; battery subsystems; inverter subsystems.
•Technical Support on the fore mentioned systems, using Dynamics and AR solutions.
Here at Fluence, we strive to continuously improve, be intellectually curious and be adaptive to our customers and employee's needs. Collaboration is key, both in our partnerships with our customers, and with each other. Fluence prioritizes the most critical efforts that allow for the greatest impact.
•Undergraduate degree in a related engineering field with 5+years of professional work experience in a related field, such as industrial/utility construction, commissioning, and troubleshooting.
•Willing and able to manage commissioning at field locations located domestically and internationally. Must be willing to accept work assignments that require 20% travel from home, to carry out inspections or audit.
•Able to provide effective remote technical support as needed to other commissioning teams.
•Demonstrated hands on field experience in an electric utility-scale or process-heavy industrial environment, including but not limited to equipment troubleshooting, installation, startup/shutdowns, commissioning.
•Proven success on challenging projects where you made key contributions while demonstrating ownership, creativity, and initiative.
•Demonstrated ability and interest in engineering design; ability to write specifications and work plans for others to implement.
•Passion for your work, and communication skills such that your passion motivates colleagues, clients, suppliers, and contractors.
•Desire to learn new skills, business applications and equipment platforms.
•Ability to coordinate several on-site teams. Resolve scheduling conflicts with key stakeholders. Delegate workload of the site commissioning teams. Identifies skill gaps and scheduling concerns in pre-commissioning to identify and allocate those required resources.
•Desire to take responsibility and initiative. Proven capability in leading contractors and working in a matrix organization on fast moving projects.
•Possess a high level of proficiency in reading and writing in English and German another language is a must.
•Strong written and oral communication skills, including the ability to present ideas and suggestions clearly and effectively to internal and external audiences.
•Interest in new support technologies such as AR, VR.
Preferred Technical Experience:
•Experience leading teams of engineers or technicians in the electric power industry, or similar field.
•Knowledge and experience with EMS/SCADA, managed switches, MV and LV meters.
•Knowledge and experience in remote access VPN
•Experience in Linux based systems and commands, High-level programming languages such as Python and shell/bash scripting as well as with GitHub.
•Working knowledge on inverters, controllers, fire systems, transformers.
Fluence IS AN EQUAL OPPORTUNITY EMPLOYER and fully subscribes to the principles of Equal Employment Opportunity to ensure that all applicants and employees are considered for hire, promotion, and job status without regard to race, color, religion, sex, national origin, age, disability, veteran status, sexual orientation, marital or familial status.