Executive Assistant and Office Manager (m/f/d)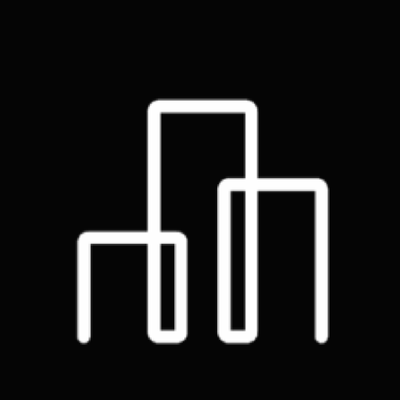 Advanced Microgrid Solutions
Administration, Operations
London, UK
Posted on Tuesday, October 10, 2023
About Fluence: Fluence Energy, Inc. (Nasdaq: FLNC) is a global market leader in energy storage products and services, and optimization software for renewables and storage. With a presence in over 47 markets globally, Fluence provides an ecosystem of offerings to drive the clean energy transition, including modular, scalable energy storage products, comprehensive service offerings, and the Fluence IQ Platform, which delivers AI-enabled SaaS products for managing and optimizing renewables and storage from any provider. Fluence is transforming the way we power our world by helping customers create more resilient and sustainable electric grids.
OUR CULTURE AND VALUES
We are guided by our passion to transform the way we power our world. Achieving our goals requires creativity, diversity of ideas and backgrounds, and building trust to effect change and move with speed.
We are Leading
Fluence currently has thousands of MW of energy storage projects operated or awarded worldwide in addition to the thousands of MW of projects managed by our trading platform—and we are growing every day.
We are Responsible
Fluence is defined by its unwavering commitment to safety, quality, and integrity.
We are Agile
We achieve our goals and meet our customer's needs by cultivating curiosity, adaptability, and self-reflection in our teams.
We are Fun
We value the diversity in thought and experience of our coworkers and customers. Through honest, forthcoming, and respectful communications we work to ensure that Fluence is an inclusive and welcoming environment for all.
The Executive Assistant will provide executive administrative support to the Vice President of Sales and Market Development and other select Directors in the UK and Ireland to improve team productivity and performance. This role will provide direct administrative support, including scheduling, meeting coordination, travel & expense management, and be responsible for keeping our new London office running smoothly. In addition, this role will play a key role in the coordination and engagement with internal and external stakeholders and be responsible for filtering out distractions for the executive so they can proactively address key topics.
Please note this role requires attendance within our London office 4 days per week. We also require candidates to be within a comfortable commutable distance of the London office
RESPONSIBILITIES
Improve productivity and performance of UK-based executives
Serve as point of contact for general communications with the executives and filter out distractions that enables the leader to become more proactive. Draft email responses, when required
Prioritize and complete tasks with minimal oversight. Be highly responsive
Manage complex calendars in order to efficiently organize meetings and book travel
Provide essential support by serving as key point of contact, coordinating meeting logistics, communications, and materials. As you learn the business, you will be given more responsibility to follow-up on priorities, manage minutes, and prepare presentations and other documents. - Coordinate travel and expense management
Oversee and support all administrative duties in the office and ensure that the office is operating smoothly - Manage relationships with vendors, service providers, and landlord; ensuring that all items are covered in a timely manner
Manages office supplies inventory and place orders as necessary
Performs receptionist duties, if required: greeting visitors, and answering and directing phone calls
Maintains Responsibility of general office tidiness and upkeep
Ensures office policies and procedures are implemented appropriately per company, HR and safety guidelines
SKILL REQUIREMENTS
Proven work experience in a relevant role such as executive or personal assistant. Relevant profession qualification or degree desired
You are an anchor of the organization: an independent, structured, reliable and careful way of working is essential for this role
You bring organizational strength, communication and persuasive skills, a positive basic attitude and a high level of motivation and enthusiasm for new challenges
Ability to handle administrative details independently, while keeping team members adequately informed
Robust computer skills including Microsoft 365 Tools (Excel, PowerPoint, Word, Visio, etc), Salesforce, PowerBI, Netsuite or SAP
Ability to prioritize, carefully plan and handle multiple assignments at any given time and manage competing priorities
Ability to deliver results under pressure and take ownership of assigned tasks
Excellent written and verbal communication ability with strong relationship building
Fluent English required, with preference for a second language (German, Spanish, Italian, French, or Dutch a plus)
Demonstrate the ability to handle confidential information with discretion, prioritize work to deliver outcomes, and exercise good judgment
Fluence IS AN EQUAL OPPORTUNITY EMPLOYER and fully subscribes to the principles of Equal Employment Opportunity to ensure that all applicants and employees are considered for hire, promotion, and job status without regard to race, color, religion, sex, national origin, age, disability, veteran status, sexual orientation, marital or familial status.