Supply Chain Business Lead - SAP Demand Planning Implementation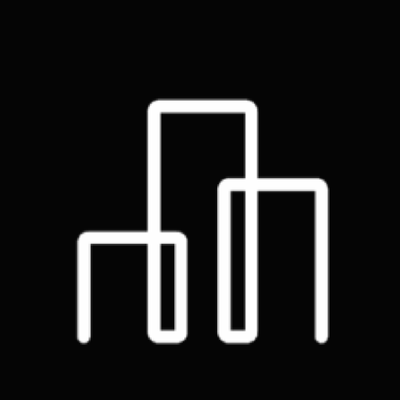 Advanced Microgrid Solutions
Operations
Houston, TX, USA
Posted on Saturday, October 7, 2023
About Fluence: Fluence Energy, Inc. (Nasdaq: FLNC) is a global market leader in energy storage products and services, and optimization software for renewables and storage. With a presence in over 47 markets globally, Fluence provides an ecosystem of offerings to drive the clean energy transition, including modular, scalable energy storage products, comprehensive service offerings, and the Fluence IQ Platform, which delivers AI-enabled SaaS products for managing and optimizing renewables and storage from any provider. Fluence is transforming the way we power our world by helping customers create more resilient and sustainable electric grids.
OUR CULTURE AND VALUES
We are guided by our passion to transform the way we power our world. Achieving our goals requires creativity, diversity of ideas and backgrounds, and building trust to effect change and move with speed.
We are Leading
Fluence currently has thousands of MW of energy storage projects operated or awarded worldwide in addition to the thousands of MW of projects managed by our trading platform—and we are growing every day.
We are Responsible
Fluence is defined by its unwavering commitment to safety, quality, and integrity.
We are Agile
We achieve our goals and meet our customer's needs by cultivating curiosity, adaptability, and self-reflection in our teams.
We are Fun
We value the diversity in thought and experience of our coworkers and customers. Through honest, forthcoming, and respectful communications we work to ensure that Fluence is an inclusive and welcoming environment for all.
ABOUT THIS POSTION
Location: Hybrid in Houston TX
Fluence is embarking on a digital transformation journey to enable the company's mission to create a sustainable, clean-energy future for future generations. Global ERP implementation will be at the core of the transformation and will be a strategic companywide initiative.
We are looking for talented and passionate individuals to join our digital transformation team. As a member of the digital transformation team, you will be responsible for working with stakeholders across the company to design and implement the SAP S4 HANA platform. This is a challenging but rewarding opportunity for individuals passionate about technology and sustainability. This is a unique opportunity to join a team that is at the forefront of the energy revolution. You will have the chance to work on cutting-edge technology, collaborate with talented people from all over the world, and make a real difference in the fight against climate change.
If you are interested in a challenging and rewarding career, we encourage you to apply.
As the Supply Chain Business Lead, you will play a pivotal role in the successful implementation of Demand Planning in SAP, contributing to our company's growth and efficiency goals. You will be responsible for driving the entire project, collaborating with cross-functional teams, and ensuring that the implementation aligns with business objectives.
RESPONSIBILITIES
1. Project Leadership: Lead and oversee the end-to-end implementation of Demand Planning in SAP, from project initiation to completion.
2. Business Analysis: Collaborate closely with key stakeholders to gather business requirements, conduct process analysis, and identify opportunities for improvement.
3. Solution Design: Work with SAP consultants and IT teams to design a customized Demand Planning solution that meets the company's specific needs.
4. Change Management: Develop and execute a change management strategy to ensure smooth adoption of the new system, including training and communication plans.
5. Quality Assurance: Implement rigorous testing processes to validate the SAP Demand Planning solution's functionality and performance.
6. Risk Management: Identify and mitigate potential risks and issues throughout the project to ensure on-time and on-budget delivery.
7. Cross-Functional Collaboration: Collaborate with various departments, including supply chain, finance, and IT, to ensure seamless integration with existing systems and processes.
8. Documentation: Create and maintain project documentation, including project plans, progress reports, and documentation of configurations and customizations.
9. Training and Support: Provide training to end-users and support them during the post-implementation phase.
10. Continuous Improvement: Drive ongoing process improvements, optimizations, and system enhancements to maximize the benefits of SAP Demand Planning.
What does the ideal candidate bring to Fluence?
Bachelor's degree in Business, Supply Chain Management, or a related field (Master's degree preferred).
Minimum of 10 years of experience in supply chain management with a focus on demand planning.
Proven experience leading SAP implementations, preferably in Demand Planning modules (PP & APO).
Strong project management skills, including the ability to manage multiple tasks and meet deadlines.
Excellent communication and interpersonal skills to work effectively with cross-functional teams.
Deep knowledge of SAP and its integration with supply chain processes.
Strong analytical and problem-solving abilities.
Change management experience is a plus.
Certification in SAP Supply Chain modules is desirable
Here are some of the benefits of joining our digital transformation team:
Competitive salary and benefits package
Collaborative and supportive work environment
Opportunities for professional development and growth
Chance to make a real difference in the world
Fluence IS AN EQUAL OPPORTUNITY EMPLOYER and fully subscribes to the principles of Equal Employment Opportunity to ensure that all applicants and employees are considered for hire, promotion, and job status without regard to race, color, religion, sex, national origin, age, disability, veteran status, sexual orientation, marital or familial status.