Compliance Manager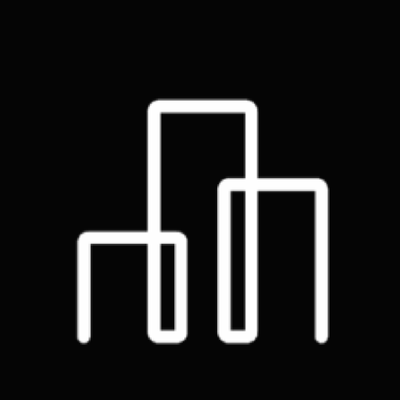 Advanced Microgrid Solutions
Legal, Sales & Business Development
Bengaluru, Karnataka, India
Posted on Saturday, October 7, 2023
About Fluence: Fluence Energy, Inc. (Nasdaq: FLNC) is a global market leader in energy storage products and services, and optimization software for renewables and storage. With a presence in over 47 markets globally, Fluence provides an ecosystem of offerings to drive the clean energy transition, including modular, scalable energy storage products, comprehensive service offerings, and the Fluence IQ Platform, which delivers AI-enabled SaaS products for managing and optimizing renewables and storage from any provider. Fluence is transforming the way we power our world by helping customers create more resilient and sustainable electric grids.
OUR CULTURE AND VALUES
We are guided by our passion to transform the way we power our world. Achieving our goals requires creativity, diversity of ideas and backgrounds, and building trust to effect change and move with speed.
We are Leading
Fluence currently has thousands of MW of energy storage projects operated or awarded worldwide in addition to the thousands of MW of projects managed by our trading platform—and we are growing every day.
We are Responsible
Fluence is defined by its unwavering commitment to safety, quality, and integrity.
We are Agile
We achieve our goals and meet our customer's needs by cultivating curiosity, adaptability, and self-reflection in our teams.
We are Fun
We value the diversity in thought and experience of our coworkers and customers. Through honest, forthcoming, and respectful communications we work to ensure that Fluence is an inclusive and welcoming environment for all.
The "Compliance Manager - India" will help support all aspects of Fluence's Ethics & Compliance function, with an emphasis on APAC-specific issues. Topical issues will be
varied and
will include ethical and compliance aspects associated with a global organization (for example, Code of Conduct requirements; anti-corruption and anti-bribery issues; and third-party risk).
This position will report to the Head of Ethics & Compliance. The Ethics & Compliance Department is a function of the overall Legal Department. The Manager will also assist with the continued growth of Fluence's global Compliance function.
This position offers an opportunity to make a significant contribution to the effective, accurate and profitable operations of a global organization with the mission to change the way we power our world.
Required Skills
The ideal candidate will have the following qualifications:
Commitment to promoting Fluence's core values: responsible, agile, leading and fun. (Hint: these are Fluence's core values, and we mean it!)
Minimum of 5 (five) years of experience in the Compliance function within a global organization.
Experience with global investigations and screening / due diligence is required.
Experience in supporting global Compliance needs (for example, in the Americas, Europe and/or Asia).
Knowledge of applicable global or local laws, standards, regulations, and best practices.
Experience in industrial equipment, construction, utility projects, or experience with renewable energy or energy storage sector would be a plus.
Experience in working in start-up environments would be beneficial.
Experience with building out mechanisms and frameworks and project management experience would be helpful.
Impeccable ethics, judgement and a commitment to excellence.
Effective communication and interpersonal skills, demonstrated flexibility, problem-solving mindset and highly self-motivated work style.
Based in, or near, Bengaluru (the site of our beautiful new office).
Flexible as to on-site requirements (remote vs. hybrid work), as such needs will be subject to local requirements as well as corporate policy. Occasional travel may be required.
Because our headquarters are in the U.S., strong English oral and written skills are a "must."
J.D. or equivalent (law license) is preferred.
Sense of humor is a must!
Roles and Responsibilities:
Assisting with miscellaneous Ethics & Compliance functions (investigations and escalations; creating and/or delivering training; supporting internal risk assessments and audits; updating of existing policies, drafting new policies, etc.).
Assisting with screening, counterparty due diligence, background checks, and global investigations.
Assisting with the management of the company's various technological resources and automated tools that assist with Compliance requirements.
Working with and supporting staff, in multiple locations, who may be working on Ethics & Compliance related projects.
Supporting other corporate functions (for example Audit, ESG, etc.).
Improving the processes of the Ethics & Compliance function, and pivoting as needed, depending on priorities.
Researching material Compliance topics and/or relevant laws and regulations.
Supporting the Department with miscellaneous projects, as needed (most Fluence people wear multiple hats. On any given day you might provide support on any topic. Nobody at Fluence says "that's not my job!").
Fluence IS AN EQUAL OPPORTUNITY EMPLOYER and fully subscribes to the principles of Equal Employment Opportunity to ensure that all applicants and employees are considered for hire, promotion, and job status without regard to race, color, religion, sex, national origin, age, disability, veteran status, sexual orientation, marital or familial status.