Internal Audit Senior Manager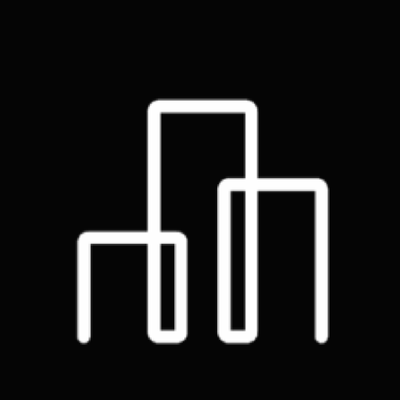 Advanced Microgrid Solutions
Bengaluru, Karnataka, India
Posted on Wednesday, October 4, 2023
About Fluence: Fluence Energy, Inc. (Nasdaq: FLNC) is a global market leader in energy storage products and services, and optimization software for renewables and storage. With a presence in over 47 markets globally, Fluence provides an ecosystem of offerings to drive the clean energy transition, including modular, scalable energy storage products, comprehensive service offerings, and the Fluence IQ Platform, which delivers AI-enabled SaaS products for managing and optimizing renewables and storage from any provider. Fluence is transforming the way we power our world by helping customers create more resilient and sustainable electric grids.
OUR CULTURE AND VALUES
We are guided by our passion to transform the way we power our world. Achieving our goals requires creativity, diversity of ideas and backgrounds, and building trust to effect change and move with speed.
We are Leading
Fluence currently has thousands of MW of energy storage projects operated or awarded worldwide in addition to the thousands of MW of projects managed by our trading platform—and we are growing every day.
We are Responsible
Fluence is defined by its unwavering commitment to safety, quality, and integrity.
We are Agile
We achieve our goals and meet our customer's needs by cultivating curiosity, adaptability, and self-reflection in our teams.
We are Fun
We value the diversity in thought and experience of our coworkers and customers. Through honest, forthcoming, and respectful communications we work to ensure that Fluence is an inclusive and welcoming environment for all.
ABOUT THE POSITION
As the Internal Audit Senior Manager, you will play a critical role in helping Fluence lead the IA hub in India to deliver the company's global IA and SOX program and support the development of the Control Environment of a newly public company. This position will manage key stakeholder relationships in EMEA and APAC and manage the local team in India. You will work closely with the broader IA team based in the US. There is a possibility of up to 15%
travel.This
role will enhance and protect organizational value by providing risk-based and objective assurance, advice and insight.
Key Responsibilities Include:
Overall
·
Dual-reporting to the Global SOX lead and Global Internal Audit lead (based in US).
·
Manage the IA resources in India and allocate their time appropriately between IA and SOX initiatives.
·
Build effective working relationships and trust with business partners across the organization. Liaison and key contact point for Internal Audit and SOX in the APAC region.
·
Drive control mindset in APAC and EMEA regions and escalate risks to Global team as needed.
·
Understand how controls different from Operational vs. Financial Reporting risks.
·
Manage the GRC tool (AuditBoard) for SOXhub and OpsAudit.
[CK<AAE1]
SOX
·
Oversee the planning, implementation, coordinating, and execution of all phases of SOX compliance in line with the central IA team.
·
This includes leading walkthroughs and identifying/validating key controls, developing test procedures, executing, and documenting testing, and reporting results to Management and external audit. Key processes include but not limited to – Month end close, Accounts Payable, and Accounts Receivable.
·
Monitor the progress of action plan closure with regional owners and support as needed.
·
Participate in the internal SOX Steering Committee.
IA
·
Design and review risk-based audit programs from scratch outlining audit procedures to address the risks for each audit.
·
Execute and manage audit programs (without prior workpapers) through all phases (planning, fieldwork, reporting) for strategic, financial, operational, compliance, and information technology audits and advisory engagements in accordance with the approved audit plan and IIA standards.
·
Design and perform data analytics to support the Internal Audit functions growth in continuous monitoring and other data-driven insights.
·
Identify and document audit findings, make recommendations that strengthen controls and improve processes, and collaborate with stakeholders on remediation action plans.
·
Prepare audit reports that are accurate, clear, and concise.
·
Conduct ad hoc assessments or projects as required.
·
Provide key business insights and other inputs relating to the company's rapidly evolving environment into the audit planning process and ongoing risk management processes.
·
Demonstrate a continuous improvement mindset, including identifying and integrating best practices.
What will our ideal candidate bring to Fluence?
[SK2] [SK3]
·
Bachelor's degree in Accounting is required.
·
Professional certification (e.g. CPA, CIA) is preferred.
·
SOX implementation and ITGC experience with a newly public company is preferred. Experience with SAP implementation is a plus.
·
Strong data analysis skills required - experience with PowerBI and/or Incorta a plus
·
10+
[SK4]
years of Big 4 public accounting or Corporate SOX/Controls experience in a multi-national public company.
·
Strong knowledge of US GAAP, COSO, PCAOB Auditing Standards, Sarbanes-Oxley, risk and controls standards and business process best practices.
·
Experience working in the industrial, manufacturing, construction or utility industry is preferred; renewable energy or energy storage experience a plus.
·
Excellent communication, collaboration, and presentation skills.
·
Experience in end-to-end audit cycle management and the ability to independently operate in a fast-paced, dynamic environment while managing multiple projects / initiatives.
·
Analytical thinker with strong conceptual and problem-solving skills.
·
Excellent interpersonal skills, including listening, written and presentation skills, with the ability to be effective at all levels of management.
·
Must be a strong team player and self-starter.
·
Overlap with US working hours – ½ day.
·
Ratio btw IA / SOX 40:60.
Fluence IS AN EQUAL OPPORTUNITY EMPLOYER and fully subscribes to the principles of Equal Employment Opportunity to ensure that all applicants and employees are considered for hire, promotion, and job status without regard to race, color, religion, sex, national origin, age, disability, veteran status, sexual orientation, marital or familial status.