Sr. Manager FP&A I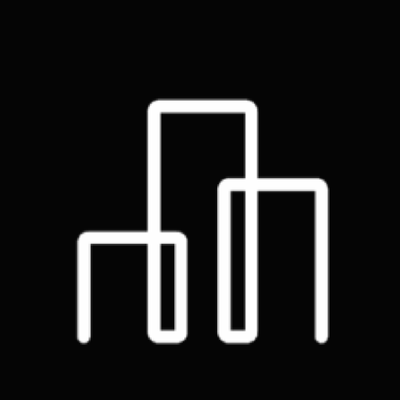 Advanced Microgrid Solutions
Bengaluru, Karnataka, India
Posted on Friday, September 22, 2023
About Fluence: Fluence Energy, Inc. (Nasdaq: FLNC) is a global market leader in energy storage products and services, and optimization software for renewables and storage. With a presence in over 47 markets globally, Fluence provides an ecosystem of offerings to drive the clean energy transition, including modular, scalable energy storage products, comprehensive service offerings, and the Fluence IQ Platform, which delivers AI-enabled SaaS products for managing and optimizing renewables and storage from any provider. Fluence is transforming the way we power our world by helping customers create more resilient and sustainable electric grids.
OUR CULTURE AND VALUES
We are guided by our passion to transform the way we power our world. Achieving our goals requires creativity, diversity of ideas and backgrounds, and building trust to effect change and move with speed.
We are Leading
Fluence currently has thousands of MW of energy storage projects operated or awarded worldwide in addition to the thousands of MW of projects managed by our trading platform—and we are growing every day.
We are Responsible
Fluence is defined by its unwavering commitment to safety, quality, and integrity.
We are Agile
We achieve our goals and meet our customer's needs by cultivating curiosity, adaptability, and self-reflection in our teams.
We are Fun
We value the diversity in thought and experience of our coworkers and customers. Through honest, forthcoming, and respectful communications we work to ensure that Fluence is an inclusive and welcoming environment for all.
Fluence is defined by its unwavering commitment to safety, quality, and integrity. We take personal ownership in what we do, developing trust in our relationships with internal and external stakeholders. We firmly believe in having honest, forthcoming, and fair communications.
1)Manage an action plan to achieve the financial targets for your assigned corporate functions while ensuring compliance with global FP&A processes.
2)Expense Management: Implement strategies to manage and optimize operating expenses, ensuring that they are in line with the company's financial goals and long-term vision.
3)Budgeting and Forecasting: Collaborate with finance and other relevant departments to create and manage budgets for operating expenses. Regularly review financial data, track performance against budget, and provide insights on variations.
4)Expense Reporting: Prepare regular expense reports and financial analyses to senior management and other stakeholders. These reports might include trends, forecasts, and recommendations for strategic adjustments.
5)Cross-Functional Collaboration: Work closely with various departments, such as procurement, finance, operations, and IT, to ensure alignment of expense management strategies and practices across the organization.
6)Risk Management: Mitigate potential financial risks related to revenue drivers and operating expenses. Stay informed about industry trends, regulatory changes, and external factors that could impact expense management.
7)Strategic Decision-Making: Contribute to strategic decision-making processes by providing data-driven insights and recommendations related to expense management and financial performance.
8)Change Management: Support initiatives related to cost-reduction projects, process changes, and other transformations that impact revenue or operating expenses.
9)Systems: Must have familiarity with Financial planning systems and tools like Anaplan, Hyperion Planning, SAP BPC
11) Financial Modelling Experience.
What should an interested candidate bring to Fluence?
1)Minimum of 5 years' experience working in finance or business administration roles. Energy industry knowledge is a plus.
2)Demonstrated ability to drive planning and forecasting processes.
3)Capability to manage the financial performance of a business, supporting the achievement of defined goals.
4)Ability to work with limited direction.
5)Ability to collaborate across teams to achieve goals.
6)Bachelor's degree with a major in accounting, business administration or equivalent training.
7)Proficient knowledge of IFRS or US GAAP and CFA/CPA/CA Qualified will be highly regarded
Fluence IS AN EQUAL OPPORTUNITY EMPLOYER and fully subscribes to the principles of Equal Employment Opportunity to ensure that all applicants and employees are considered for hire, promotion, and job status without regard to race, color, religion, sex, national origin, age, disability, veteran status, sexual orientation, marital or familial status.