Regional Compliance Engineer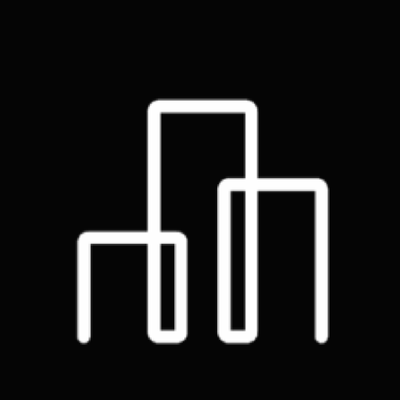 Advanced Microgrid Solutions
Legal
Arlington, VA, USA
Posted on Friday, September 22, 2023
About Fluence: Fluence Energy, Inc. (Nasdaq: FLNC) is a global market leader in energy storage products and services, and optimization software for renewables and storage. With a presence in over 47 markets globally, Fluence provides an ecosystem of offerings to drive the clean energy transition, including modular, scalable energy storage products, comprehensive service offerings, and the Fluence IQ Platform, which delivers AI-enabled SaaS products for managing and optimizing renewables and storage from any provider. Fluence is transforming the way we power our world by helping customers create more resilient and sustainable electric grids.
OUR CULTURE AND VALUES
We are guided by our passion to transform the way we power our world. Achieving our goals requires creativity, diversity of ideas and backgrounds, and building trust to effect change and move with speed.
We are Leading
Fluence currently has thousands of MW of energy storage projects operated or awarded worldwide in addition to the thousands of MW of projects managed by our trading platform—and we are growing every day.
We are Responsible
Fluence is defined by its unwavering commitment to safety, quality, and integrity.
We are Agile
We achieve our goals and meet our customer's needs by cultivating curiosity, adaptability, and self-reflection in our teams.
We are Fun
We value the diversity in thought and experience of our coworkers and customers. Through honest, forthcoming, and respectful communications we work to ensure that Fluence is an inclusive and welcoming environment for all.
The role of a Regional Compliance Engineer (RCE) is crucial in ensuring that the company operates in accordance with all relevant laws, regulations, and industry standards.
As the Regional Compliance Engineer at Fluence, you will:
Tracking, monitoring and ensuring compliance with all applicable local, national laws and regulations related to the energy storage industry. This includes electrical codes / Installation codes / Fire codes / Seismic codes / Workplace & Safety / Chemical and Environmental regulations, safety standards, and any other regulatory requirements.
Coordinate between other regional compliance engineers and the global compliance specialist to ensure the effective implementation of the compliance program. Inform on updates within applicable regulations.
Ensure that the energy storage systems and its subcomponents meet the certification requirements.
Identify compliance risks and work with relevant teams to develop strategies to mitigate those risks and prevent potential legal issues.
Conduct training and education programs for employees to raise awareness of compliance requirements and ensure everyone understands their roles in maintaining compliance.
Conduct internal audits and assessments to verify compliance with policies, procedures, and regulatory requirements.
Act as a connection between the company and regulatory authorities, responding to inquiries and providing necessary information during inspections or investigations. Provide guidance and information to internal stakeholders.
Work closely with various departments, such as R&D, compliance & certification team, ESG and Quality to integrate compliance requirements into their processes and ensure a coordinated approach to compliance across the organization.
What will you bring to Fluence?
Profound knowledge of battery related requirements regarding electrical codes / Installation codes / Fire codes / Seismic codes / Workplace & Safety / Chemical and Environmental regulations, safety standards, and any other regulatory requirements.
Previous due diligence experience is preferred.
Advanced user of Microsoft products (e.g. TEAMs, SharePoint, Project).
Proven project management skills.
Proven experience of communicating effectively with decision-making individuals within an organization.
Pragmatic, self-starter with strong analytical skills to identify core issues. Strong problem-solving ability to come up with practical solutions that work for the business.
Strong communication and presentation skills, including the ability to tailor your message to your target audience and communicate complex issues clearly and persuasively.
Strong organizational skills and the ability to successfully coordinate and complete multiple tasks within and across departments to meet established and changing deadlines.
The ability and desire to work independently with limited direct supervision.
Fluence IS AN EQUAL OPPORTUNITY EMPLOYER and fully subscribes to the principles of Equal Employment Opportunity to ensure that all applicants and employees are considered for hire, promotion, and job status without regard to race, color, religion, sex, national origin, age, disability, veteran status, sexual orientation, marital or familial status.