Lead Software Engineer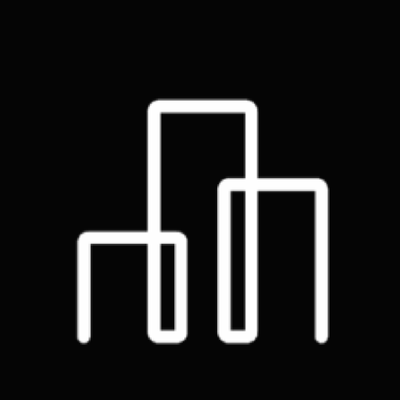 Advanced Microgrid Solutions
Software Engineering
Bengaluru, Karnataka, India
Posted on Friday, September 22, 2023
About Fluence: Fluence Energy, Inc. (Nasdaq: FLNC) is a global market leader in energy storage products and services, and optimization software for renewables and storage. With a presence in over 47 markets globally, Fluence provides an ecosystem of offerings to drive the clean energy transition, including modular, scalable energy storage products, comprehensive service offerings, and the Fluence IQ Platform, which delivers AI-enabled SaaS products for managing and optimizing renewables and storage from any provider. Fluence is transforming the way we power our world by helping customers create more resilient and sustainable electric grids.
OUR CULTURE AND VALUES
We are guided by our passion to transform the way we power our world. Achieving our goals requires creativity, diversity of ideas and backgrounds, and building trust to effect change and move with speed.
We are Leading
Fluence currently has thousands of MW of energy storage projects operated or awarded worldwide in addition to the thousands of MW of projects managed by our trading platform—and we are growing every day.
We are Responsible
Fluence is defined by its unwavering commitment to safety, quality, and integrity.
We are Agile
We achieve our goals and meet our customer's needs by cultivating curiosity, adaptability, and self-reflection in our teams.
We are Fun
We value the diversity in thought and experience of our coworkers and customers. Through honest, forthcoming, and respectful communications we work to ensure that Fluence is an inclusive and welcoming environment for all.
ABOUT THE POSITION
This position will be within the new Fluence Digital business unit, formed following Fluence's acquisition of San Francisco-based start-up AMS. Fluence Digital's software technology uses artificial intelligence, advanced price forecasting, portfolio optimization and market bidding to ensure energy storage and flexible generation assets are responding optimally to price signals sent by the market. Join our innovative team as we shape the future of the electricity grid.
As a Lead Software Engineer, you will be instrumental in designing, developing, and maintaining robust AWS SaaS applications. This role requires close collaboration with data scientists, product managers, and subject matter experts. Your key responsibilities include and not limited to:
As a Lead Software Engineer at Fluence, you will:
Design & Development: Craft efficient and dependable AWS SaaS applications using Python, Javascript, typescript, Node.js +express, nest, (other frameworks), and Kotlin
Collaboration: Work closely with data scientists, product managers, and experts.
Code Management: Write code and tests, construct prototypes, solve issues, and evaluate and rectify bottlenecks.
Design Discussions: Actively participate in design discussions and provide pivotal input to guide technical resolutions.
Documentation: Define and document the best practices and methodologies.
Technically lead and mentor the development team
What will our ideal candidate bring to Fluence:
Minimum of 7 years of hands-on experience with Python, Node.js, JavaScript, TypeScript, Kotlin, and PostgreSQL.
At least 7 years of experience in developing SaaS applications on AWS.
Proficiency in adhering to coding standards and guidelines.
Expert in static code analysis, unit testing, and other best practices ensuring high-quality code delivery.
Experience working with IoT time series databases.
Bachelors in computer science or a related field is preferred.

DESIRED SKILLS

Experience in Javascript/Typescript-based front-end development.
Familiarity with CI/CD build pipelines.
Understanding of MLOps and DataOps.
Knowledge of data structures and algorithms.
Experience using Ubuntu as a development environment.
Knowledge of Dockers and Ubuntu development environment.
AWS certifications will be considered an added advantage.
Fluence IS AN EQUAL OPPORTUNITY EMPLOYER and fully subscribes to the principles of Equal Employment Opportunity to ensure that all applicants and employees are considered for hire, promotion, and job status without regard to race, color, religion, sex, national origin, age, disability, veteran status, sexual orientation, marital or familial status.