Sr. Commodity Manager, Logistics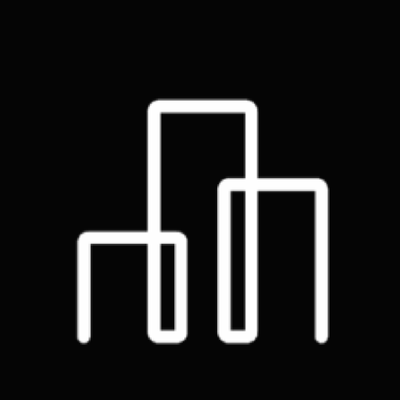 Advanced Microgrid Solutions
Operations
Alpharetta, GA, USA
Posted on Tuesday, September 12, 2023
Fluence (Nasdaq: FLNC) is a global market leader in energy storage products and services and digital applications for renewables and storage. With a presence in 30 global markets, Fluence provides an ecosystem of offerings to drive the clean energy transition, including modular, scalable storage products, comprehensive service offerings, and the Fluence IQ platform, which delivers AI-enabled digital applications for managing and optimizing storage and renewables. The company is transforming the way we power our world by helping customers create more resilient and sustainable electric grids. For more information, please visit
fluenceenergy.com
.
OUR CULTURE AND VALUES
We are guided by our passion to transform the way we power our world. Achieving our goals requires creativity, diversity of ideas and backgrounds, and building trust to effect change and move with speed.
We are Leading
Fluence currently has thousands of MW of energy storage projects operated or awarded worldwide in addition to the thousands of MW of projects managed by our trading platform—and we are growing every day.
We are Responsible
Fluence is defined by its unwavering commitment to safety, quality, and integrity.
We are Agile
We achieve our goals and meet our customer's needs by cultivating curiosity, adaptability, and self-reflection in our teams.
We are Fun
We value the diversity in thought and experience of our coworkers and customers. Through honest, forthcoming, and respectful communications we work to ensure that Fluence is an inclusive and welcoming environment for all.
Location: Hybrid in the Atlanta/Alpharetta area.
•Analyze spend and sourcing markets for logistics services
•Evaluate market conditions and potential suppliers
•Develop cost saving proposals including alternative sourcing and vendor evaluation criteria in line with global company strategy
•Develop and execute commodity strategies for logistics commodity
•Manage logistics cost modeling and proposal support
•Manage supplier selection based on Total Cost of Ownership criteria (incl. quality, reliability, delivery, transport costs, etc.)
•Manage timely and cost-effective resolution of contractual variations with stakeholders and logistics suppliers
•Negotiate global / regional purchasing contracts and pricing agreements
•Manage suppliers to adhere to guidelines and compliance initiatives
•Conduct business review meetings with key suppliers and partners to assess risk, review future strategies, and identify cost down and improvement opportunities
•Improve cash flow contribution through payment terms and payment schedules
•Represents the company as the primary external contact towards logistics suppliers globally
•Maintain ongoing assessment of sourcing risks and proposed alternatives
•Stay updated on market trends and alert the organization to potential risks in the supply chain
What will the ideal candidate bring to Fluence?
Bachelor's Degree plus minimum of 10 years related experience to be proficient in role; Logistics / Supply-Chain related degree preferred.
Strong problem resolution and independent decision-making skills
Be creative, resourceful, display sound judgment, and demonstrate accountability
Strong relationship-development skills resulting in long-term, mutually beneficial relationships
High level of critical thinking
Project logistics experience a plus
Strong analytics and negotiation skills
Self-motivated; able to work both independently to complete tasks and respond to requests, as well as collaborating with others to utilize resources and knowledge of others in identifying quality solutions.
Experience across a broad area of modes in the transportation industry is preferred, especially in freight forwarding (domestic and international transportation) or logistics management positions
Ability to work in fast paced and agile environment
Ability to drive work both independently toward the successful attainment of company goals and project completion dates, and as part of a team to leverage input and
At Fluence we are dedicated to building a diverse, inclusive, and authentic workplace; if you are excited about this role but your past experience doesn't align perfectly with every qualification in the job description, we encourage you to apply!
Medical, Dental, Vision, Life and Pet Insurance
#energy #sustainability #inclusionmatters #supplychainlogistics
Fluence IS AN EQUAL OPPORTUNITY EMPLOYER and fully subscribes to the principles of Equal Employment Opportunity to ensure that all applicants and employees are considered for hire, promotion, and job status without regard to race, color, religion, sex, national origin, age, disability, veteran status, sexual orientation, marital or familial status.