Sr Quality Assurance Engineer I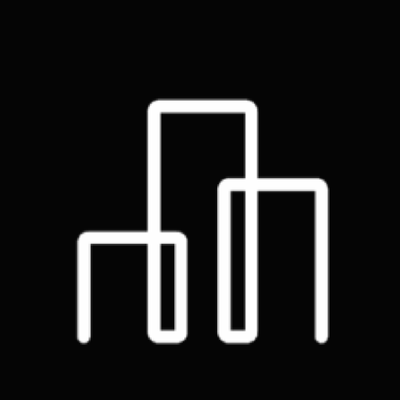 Advanced Microgrid Solutions
Quality Assurance
Bengaluru, Karnataka, India
Posted on Tuesday, September 12, 2023
About Fluence: Fluence Energy, Inc. (Nasdaq: FLNC) is a global market leader in energy storage products and services, and optimization software for renewables and storage. With a presence in over 47 markets globally, Fluence provides an ecosystem of offerings to drive the clean energy transition, including modular, scalable energy storage products, comprehensive service offerings, and the Fluence IQ Platform, which delivers AI-enabled SaaS products for managing and optimizing renewables and storage from any provider. Fluence is transforming the way we power our world by helping customers create more resilient and sustainable electric grids.
OUR CULTURE AND VALUES
We are guided by our passion to transform the way we power our world. Achieving our goals requires creativity, diversity of ideas and backgrounds, and building trust to effect change and move with speed.
We are Leading
Fluence currently has thousands of MW of energy storage projects operated or awarded worldwide in addition to the thousands of MW of projects managed by our trading platform—and we are growing every day.
We are Responsible
Fluence is defined by its unwavering commitment to safety, quality, and integrity.
We are Agile
We achieve our goals and meet our customer's needs by cultivating curiosity, adaptability, and self-reflection in our teams.
We are Fun
We value the diversity in thought and experience of our coworkers and customers. Through honest, forthcoming, and respectful communications we work to ensure that Fluence is an inclusive and welcoming environment for all.
Fluence is defined by its unwavering commitment to safety, quality, and integrity. We take personal ownership in what we do, developing trust in our relationships with internal and external stakeholders. We firmly believe in having honest, forthcoming, and fair communications.
As a Battery Management System Quality Assurance Engineer at Fluence, you will:
Perform validation testing and complete root cause analysis of possible failures in components, subsystems, and product-level systems.
Review product and process non-conformance and recommend remedial actions including but not limited to modifications of products, processes or QA standards where warranted.
Experience in forming design/analysis of a system or new requirements.
Experience testing embedded systems for industrial uses, particularly feedback control systems.
Experience in developing test plans and procedures to assess adherence to requirements.
Have strong oral and written communication skills for communicating ideas to both managers and other technical leads.
Work with external suppliers certifications, test documents, and requirements are all up to date.
Ability to define problems, collect data, establish facts, draw valid conclusions, and provide solutions.
Provide team leadership and influence application vision.
Strong oral and written communication skills.
Able to work independently with little day to day guidance and achieve targets and goals.
Experience in high-performance programming such as Matlab+ and Simulink+.
Experience in modern web client technologies such as HTML5.
Experience with AWS, Openstack, Docker, and/or Github.
Experience with continuous integration, build management, and automated test frameworks.
Experience testing diverse COTS or Open Source Software.
Experience assessing existing products.
What will our ideal candidate bring to Fluence:
B.S. degree in Mechanical Engineering, Electrical Engineering, Quality Engineering, or related technical field.
3+ years of experience design and testing of power electronic devices.
3+ years of experience in programming languages such as Python and C/C++.
Experience with Industrial Protocols: Modbus TCP, DNP3, IEC 61850, CAN Bus.
Experience working with hardware and software in loop test harnesses.
Ability to read technical specifications, engineering drawings, and descriptions as they relate to engineering designs, process flow, manufacturing techniques, and quality standards.
Desire to participate, define, and adhere to best practices for hardware engineering, development testing, and validation.
Ability to support product concepts through the evaluation and implementation of new and state-of-the-art technologies that address challenging customer problems.
Fluence IS AN EQUAL OPPORTUNITY EMPLOYER and fully subscribes to the principles of Equal Employment Opportunity to ensure that all applicants and employees are considered for hire, promotion, and job status without regard to race, color, religion, sex, national origin, age, disability, veteran status, sexual orientation, marital or familial status.