Technical Leader - Engineering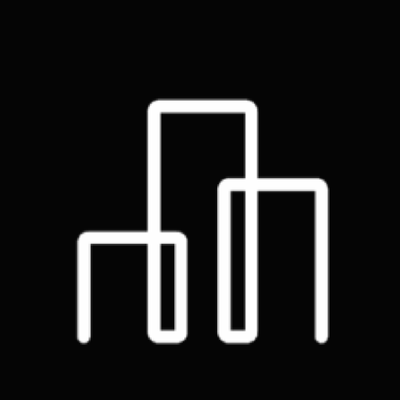 Advanced Microgrid Solutions
IT
Bengaluru, Karnataka, India
Posted on Thursday, September 7, 2023
Fluence (Nasdaq: FLNC) is a global market leader in energy storage products and services and digital applications for renewables and storage. With a presence in 30 global markets, Fluence provides an ecosystem of offerings to drive the clean energy transition, including modular, scalable storage products, comprehensive service offerings, and the Fluence IQ platform, which delivers AI-enabled digital applications for managing and optimizing storage and renewables. The company is transforming the way we power our world by helping customers create more resilient and sustainable electric grids. For more information, please visit
fluenceenergy.com
.
OUR CULTURE AND VALUES
We are guided by our passion to transform the way we power our world. Achieving our goals requires creativity, diversity of ideas and backgrounds, and building trust to effect change and move with speed.
We are Leading
Fluence currently has thousands of MW of energy storage projects operated or awarded worldwide in addition to the thousands of MW of projects managed by our trading platform—and we are growing every day.
We are Responsible
Fluence is defined by its unwavering commitment to safety, quality, and integrity.
We are Agile
We achieve our goals and meet our customer's needs by cultivating curiosity, adaptability, and self-reflection in our teams.
We are Fun
We value the diversity in thought and experience of our coworkers and customers. Through honest, forthcoming, and respectful communications we work to ensure that Fluence is an inclusive and welcoming environment for all.
In this role you will work hand in hand with smart and experienced engineers, product managers, and other cross-functional team members.
You will be working with high-performing cross-functional teams to resolve the project issues, develop a Custom design solution, align with the team with Fluence's strategic direction and then enable them to reach those goals. You will manage healthy conflict within your team members and clear blockers as they arise by effectively coordinating with Cross-functional teams. Strong ability to write contractual letters and proficiency in English communication and writing.
You model behaviors in support of defined ways of working and best practices.
As a Technical Project lead, you'll manage the technical issues with a broad view of the activities needed to attain the team goals. You will ensure that milestones in the projects are agreed and understood by the team. You are a caretaker of budget, schedule, and scope.
Typical day-to-day technical lead activities include:
Daily Project & Service-related issue resolving with team.
Coordinate cross-functional resources,
Leading and supporting team in Power system studies analysis.
Leading RCA & Issue Corrective action to Fix the design issues.
Reporting and managing team budget & Engagement.
Identify /Manage risks and issues.
Manage stakeholder communications, negotiations, and problem-solving.
Mentoring, Goal setting for the team.
Leading the daily huddle along with regional team for issue prioritization and resolving the same.
As a Technical project lead with organizational reach, you will be an ambassador of that culture, always looking for ways to build team cohesion and human connections.
Required Experience
Bachelor's or master's degree in electrical engineering or Power system Engineering with strong technical project management skill set.
10+ years of Professional work experience leading the electrical projects, managing the cross functional team.
Hands on experience in supporting project team in resolving engineering issues during the project execution,
Ability to write specification and prepartion of the change orders to the Customer.
Knowledge about the Electrical code & standards.,
Successful track record of business process management to include project reporting/management, work execution, procure to pay, change management, workforce development, and planning.
Strong written and oral communication skills, including the ability to present ideas and suggestions clearly and effectively to internal and external audiences.
Flexibility to work at various time zones.
Competence in MS Word, Excel, PowerPoint, and Outlook
Desired Experience
Expreince in working on the Solar/ BES electrical system.
Functional leadership in matrixed environments.
PMP or equivalent certification showing a mastery of program management concepts.
Fluence IS AN EQUAL OPPORTUNITY EMPLOYER and fully subscribes to the principles of Equal Employment Opportunity to ensure that all applicants and employees are considered for hire, promotion, and job status without regard to race, color, religion, sex, national origin, age, disability, veteran status, sexual orientation, marital or familial status.