Senior Thermal Design Engineer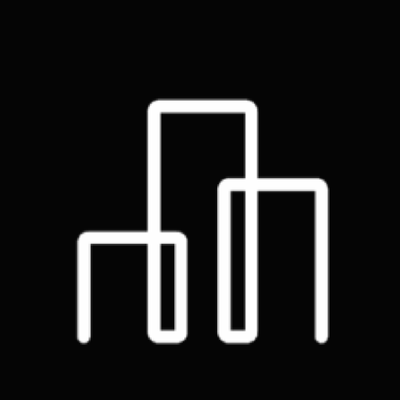 Advanced Microgrid Solutions
Design
Bengaluru, Karnataka, India
Posted on Tuesday, September 5, 2023
Fluence (Nasdaq: FLNC) is a global market leader in energy storage products and services and digital applications for renewables and storage. With a presence in 30 global markets, Fluence provides an ecosystem of offerings to drive the clean energy transition, including modular, scalable storage products, comprehensive service offerings, and the Fluence IQ platform, which delivers AI-enabled digital applications for managing and optimizing storage and renewables. The company is transforming the way we power our world by helping customers create more resilient and sustainable electric grids. For more information, please visit
fluenceenergy.com
.
OUR CULTURE AND VALUES
We are guided by our passion to transform the way we power our world. Achieving our goals requires creativity, diversity of ideas and backgrounds, and building trust to effect change and move with speed.
We are Leading
Fluence currently has thousands of MW of energy storage projects operated or awarded worldwide in addition to the thousands of MW of projects managed by our trading platform—and we are growing every day.
We are Responsible
Fluence is defined by its unwavering commitment to safety, quality, and integrity.
We are Agile
We achieve our goals and meet our customer's needs by cultivating curiosity, adaptability, and self-reflection in our teams.
We are Fun
We value the diversity in thought and experience of our coworkers and customers. Through honest, forthcoming, and respectful communications we work to ensure that Fluence is an inclusive and welcoming environment for all.
ABOUT THE POSITION
As a Senior Thermal Design Engineer, you will:
•Will closely work with Product development team from design engineer from non-thermal engineering domain, Program managers, Product manager, Requisition team and other stakeholders.
•Develop advanced thermal and packaging solutions for Battery packs, Battery Energy storage Enclosure system.
•Conceptualize design and perform numerical simulations to address a variety of thermal design challenges for Batter energy storage system.
•Provide detailed and actionable design suggestions including thermal stack, cooling layout and material selection
•Create thermal system validation plans, oversees testing and analyze data
•Use engineering principles to analyze designs for structural integrity, thermal performance.
•Influence the cooling and fire suppression system design; and design to meet various published technical standards and codes.
•Participate in safety system design- fire safety, explosion prevention, advanced deflagration method and safe venting system design.
•Develope technical documentation- thermal design guidance, opertaion mannual on chiller, HVAC system.
What will our ideal candidate bring to Fluence?
Master's Degree in Mechanical/Thermal engineering or associated branches – specialization Flow- Thermal Engineering with 5+ years of work experience
Strong expertise in heat transfer and fluid dynamics
Strong experience with Battery system and BESS Enclosure system design.
Experience in indoor/outdoor thermal system management(thermal, humidity, ingress) development via complex simulation and empirical studies.
Proficiency in larger plumbing system design
Familiarity with design for regulatory compliance for BESS
Strong skillset in performing DFMEA, DFM & DFA on product design
Skilled ed in CFD simulation - 1D flow thermal simulation, heat transfer and Fluid dynamics
Programming skills (Matlab Simulink, Sims cape, VBA, Ansys)
Experience with developing product from conceptual stage to mass production.
Knowledge and experience in cooling system component specifications like Chillers, HVAC, ducts, fans etc.
Experience in solid model design software preferably CREO 8.0 or above and manage Bill of Materials and CAD data within PLM Windchill software.
Excellent documentation skill & communication skills.
Strong presentation and interpersonal skills.
Strong mentoring and Coaching skill sets
Structured problem-solving skill
Comfortable of working in a highly dynamic and changing environment and adapt to shifting customer priorities.
Fluence IS AN EQUAL OPPORTUNITY EMPLOYER and fully subscribes to the principles of Equal Employment Opportunity to ensure that all applicants and employees are considered for hire, promotion, and job status without regard to race, color, religion, sex, national origin, age, disability, veteran status, sexual orientation, marital or familial status.